Every year parents and students ask me when is the best time of year to take senior pictures. The truth is, the best time for senior pictures is the time that works for you! I can take beautiful senior portraits ANY time of year. So the most important thing for deciding when to take senior pictures is YOU — how busy you will be during the school year, what you plan to do with the senior pictures, and your feelings and preferences about the seasons. So if you are wondering when to schedule senior picture, ask yourself these questions!
Three Questions for Deciding When to Take Senior Pictures
1. How busy are you?
If you are slammed during the school year because of all of your activities, academics, jobs, and other responsibilities, then your best bet is summer (or a season when you are less busy), unless you have early release.
2. What do you want to use the pictures for?
If you want to use your senior pictures for your yearbook ad, then you'll want to book during the summer or early September. If you want to use your pictures for your Christmas/holiday cards, then you'll want to book between summer and October. If you want to use your pictures for graduation announcements, you have a lot more flexibility — any time between summer and early May your graduation year. If you want photos for your summer graduation party, then book them before the end of May. And if you just want the photos for your own enjoyment, you can choose your favorite season!
3. Do you have strong feelings pro or con about any season?
Your feelings about the seasons are important. If you hate heat, humidity, and bugs, I do not recommend summer. If your allergies make you miserable in the fall or spring, choose the opposite season. If you absolutely love the clothes of a certain season, feel free to do your senior pictures then!
Summer Senior Sessions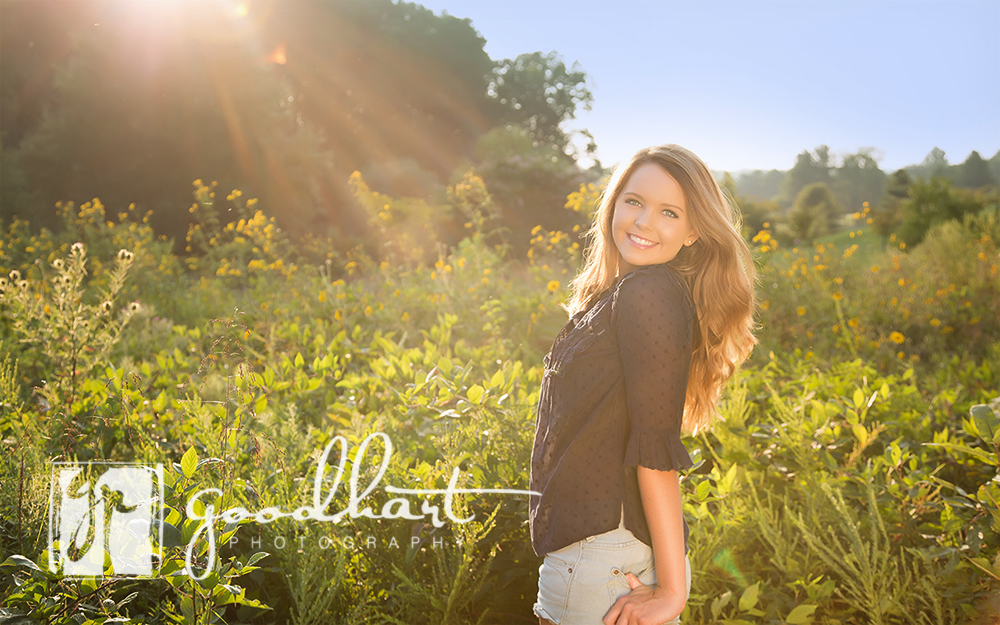 The summer months before senior year is a popular time for senior pictures, because in Northern Virginia high school seniors are a busy bunch once school gets started! Athletes and marching band students often book in July because August is busy with practices.
Summer is warm and sunny, and landscapes are lush and bright. There are lots of flowers, especially sunflowers! Meadowlark Gardens is an especially popular location for flower lovers, but we can find flowers almost everywhere during the summer.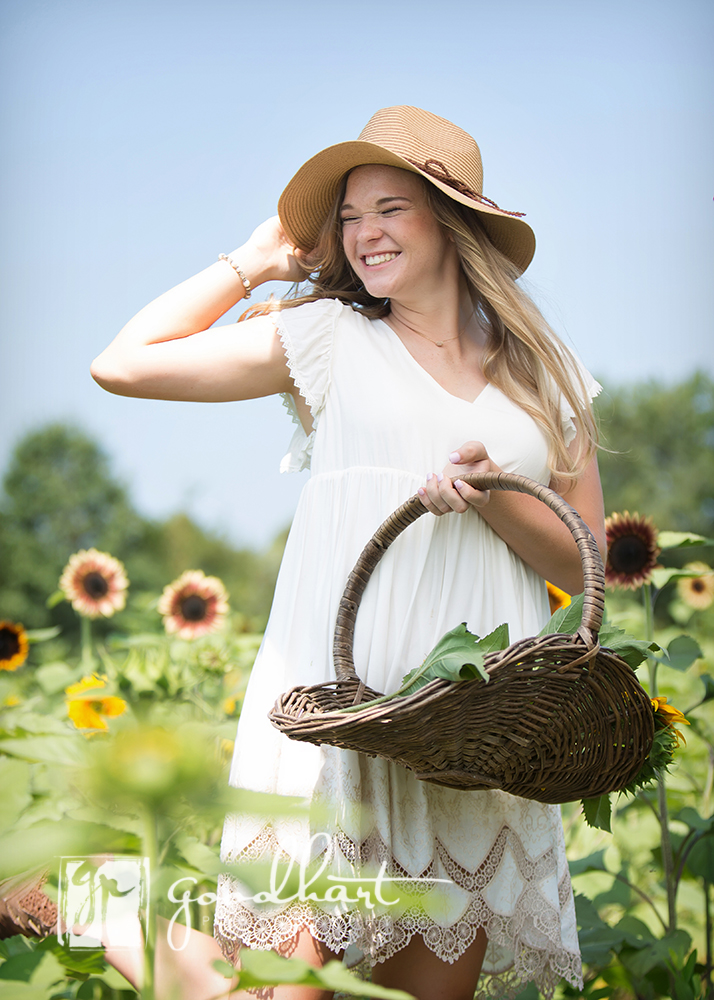 Seniors also love summer because of the cute warm weather outfits they can wear, and the summer tans they are sporting. These can make for some very attractive senior portraits.
The long summer evenings are another advantage, giving us lots of opportunity to take photographs during the golden hours before sunset.
It's also easier to get on my calendar during the summer. Both seniors and I have more flexible schedules, plus the longer days mean there is a bigger window for lovely light.
Finally, it is really nice to get your senior pictures out of the way before senior year starts! And you'll have plenty of great images to choose from to use in yearbook ads.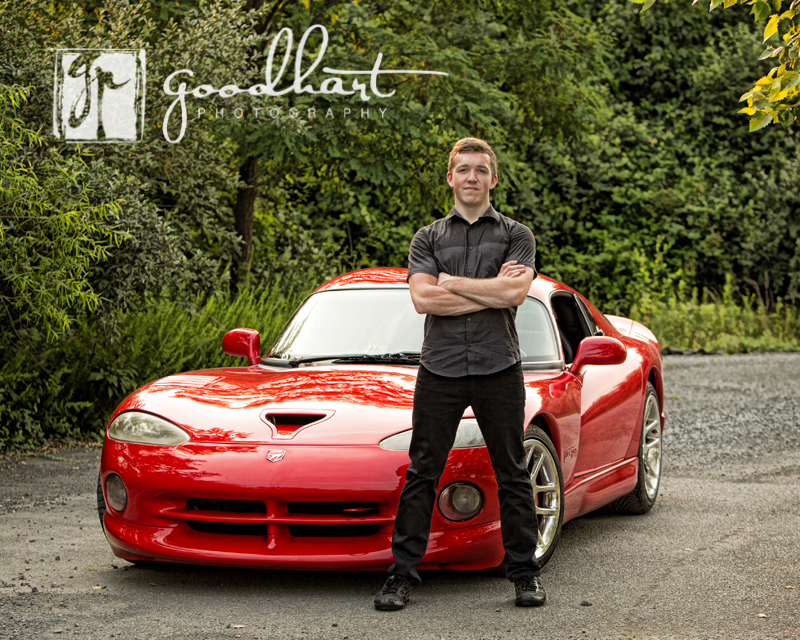 Of course, summer is not without its issues — primarily the heat and humidity! We try to get around this by scheduling sessions later in the afternoon or early in the morning, but the heat can definitely take a toll on hair and makeup. Professional hairstyling and makeup can help your look last longer, so that's worth considering.
There are also a fair number of insects during the summer, like gnats and mosquitos. I always have bug spray with DEET with me, and I can remove flying insects from photographs with photoshop. Although some seniors like to leave them in!
Fall Senior Sessions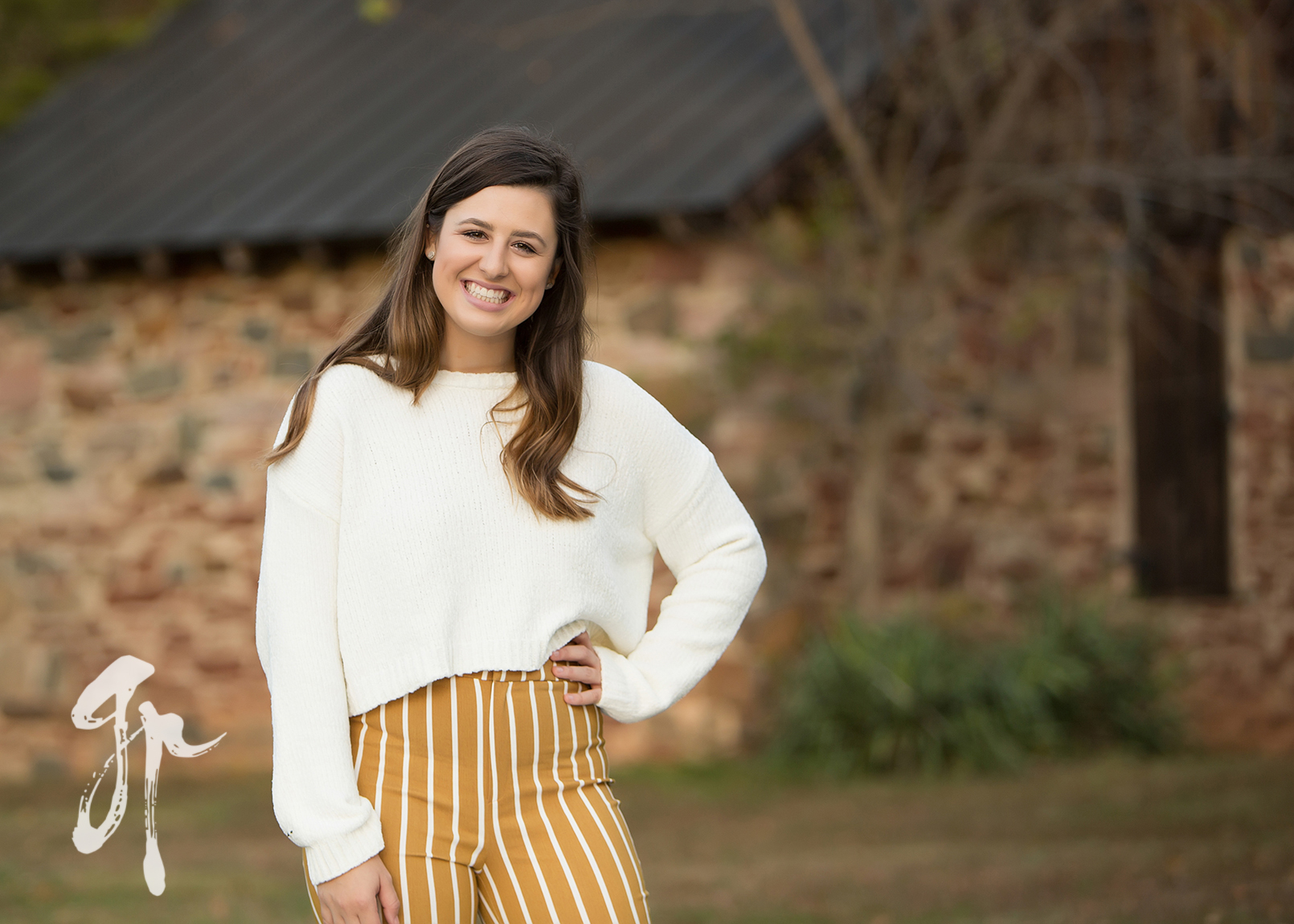 Many seniors enjoy the fall months of September, October, and November for their senior portraits. It's much cooler than Northern Virginia summers – no more humidity and heat! Plus, the weather is nice enough that seniors can wear both fall and summer clothes! While the warm colors of fall clothing goes great with the warm colors of fall foliage, many seniors wear their summer clothes well into October.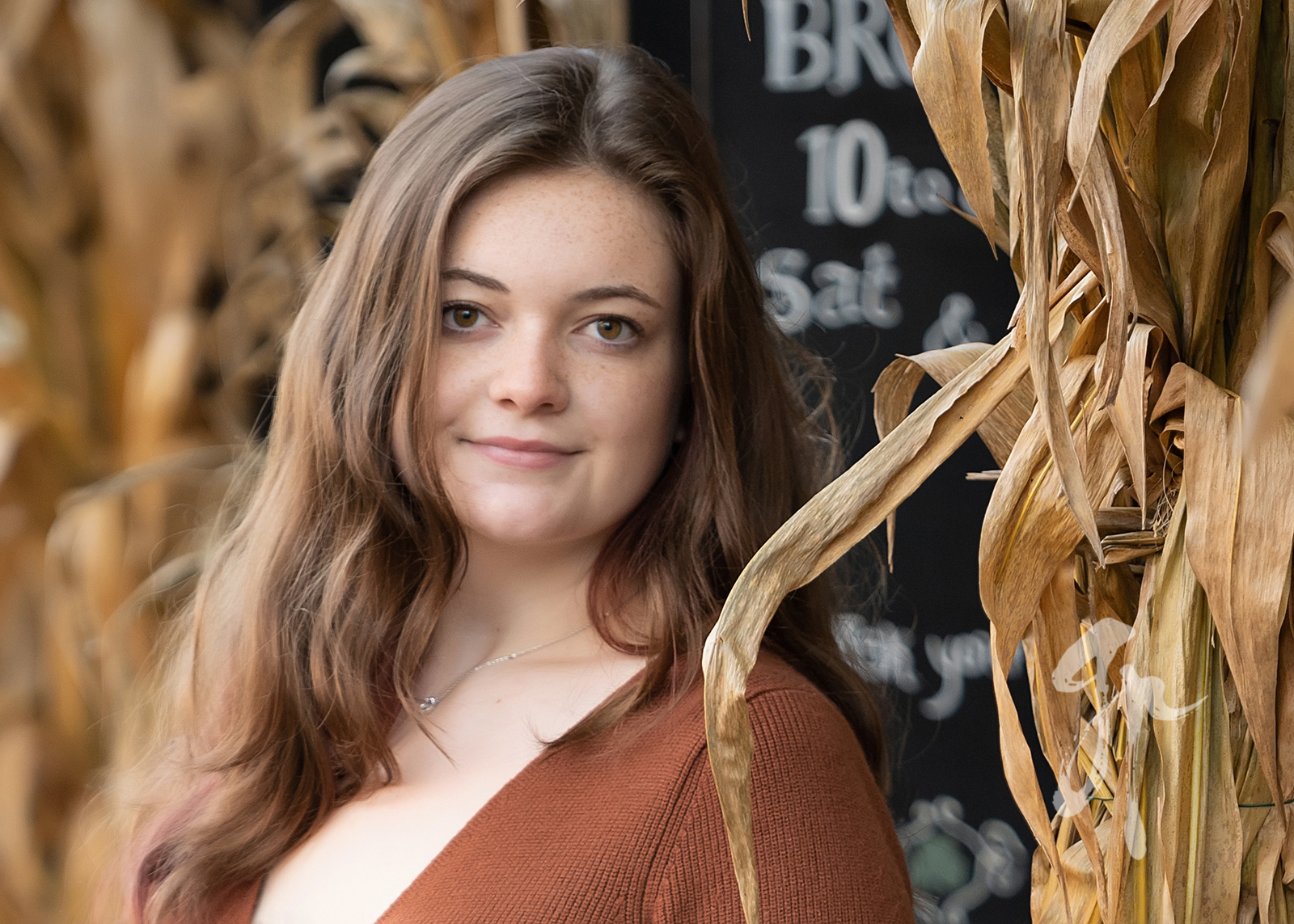 Other advantages to fall is that everyone is in the back-to-school spirit and feeling positive! And it's nice to get your senior portraits finished so that you have them when you need them for the yearbook, holiday/Christmas cards, and graduation announcements.
And Northern Virginia has gorgeous fall foliage most of the time! The colors of fall make a beautiful backdrop for senior pictures.
And once the leaves start turning, incorporating fall foliage can make for some stunning images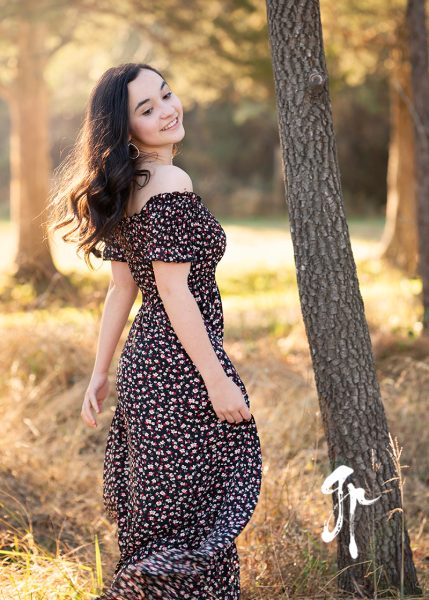 Of course there are some downsides to fall. It can be much harder to find a good time for senior photos in the fall because seniors tend to be very busy, my weekends tend to be packed, and the days are shorter. However with a little creative scheduling, I am usually able to accommodate most senior portrait requests.
And another potential downside is that if you change your look in the winter or spring, you may look different when you graduate than you did when your senior pictures were taken.
Winter Senior Sessions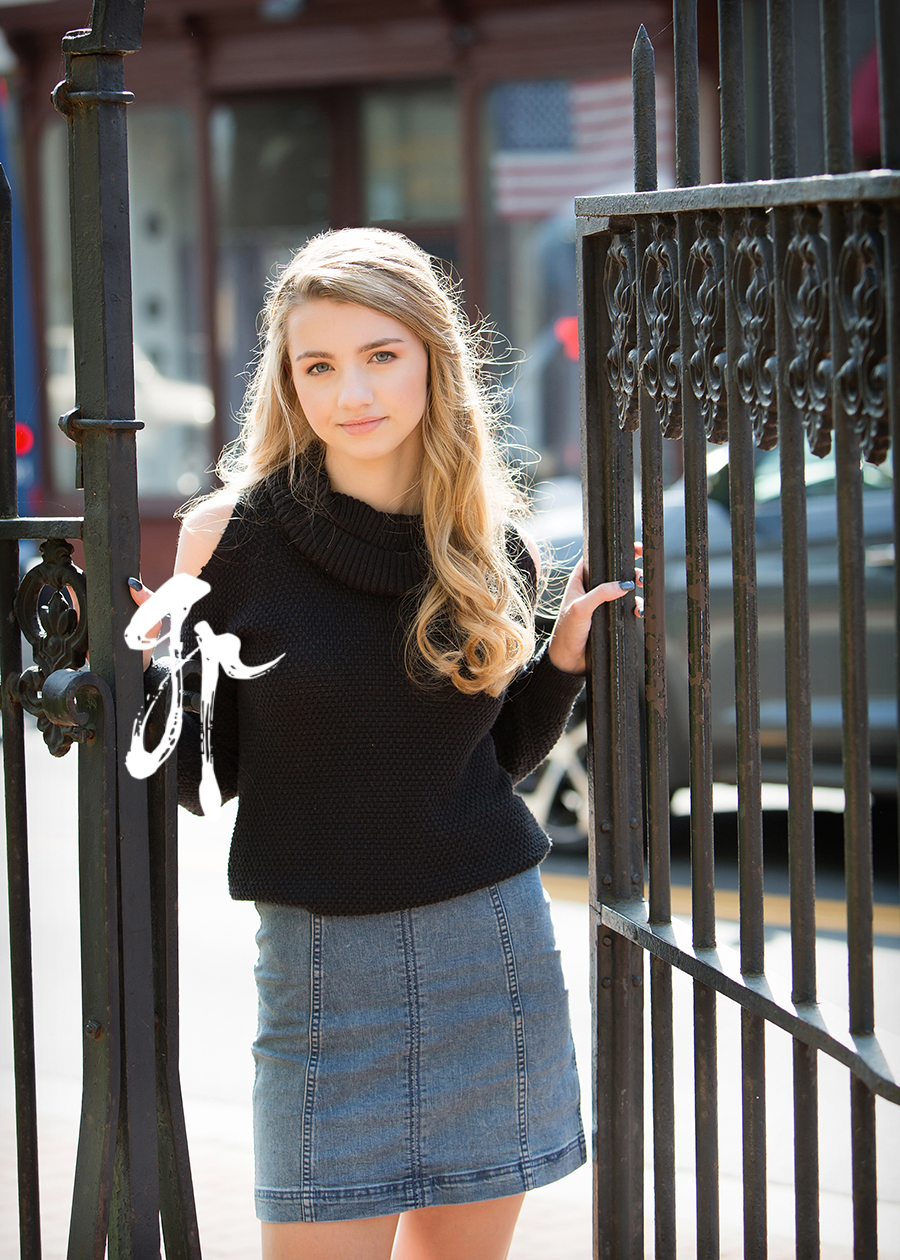 I'll admit, I don't do a lot of senior pictures in the winter months, but sometimes it's the only season that works, and seniors sometimes choose to do senior pictures between December and February.
Fortunately, there are a number of locations that look interesting all times of the year, like downtown Leesburg, Old Town Alexandria, and the Lincoln Memorial, among others.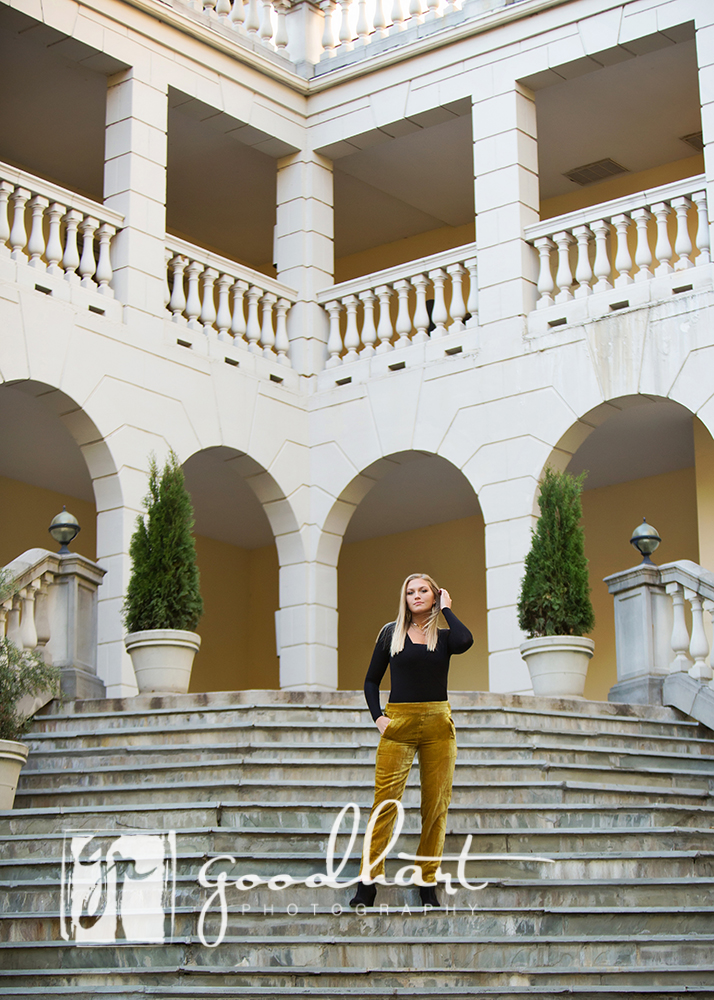 It does get cold, and sometimes I have to tone down the red in the skin so the senior looks less chilly! Seniors usually bring jackets to wear as we walk around and then remove them when we find a good spot for photographs. Keep in mind that because the days are so short, most winter senior sessions start at 3 pm.
Spring Senior Sessions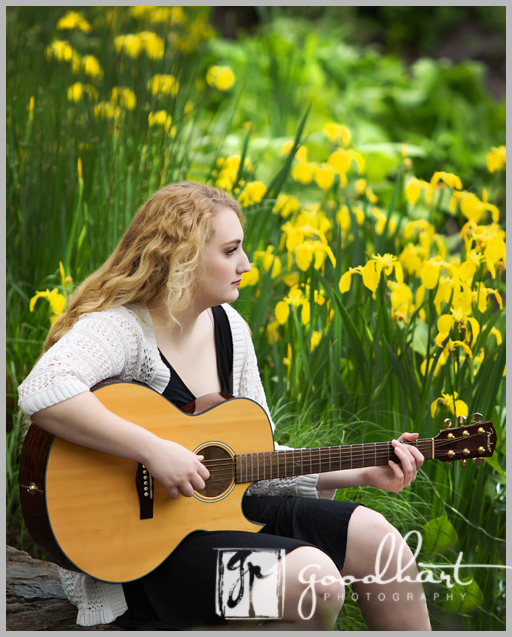 It is not too late to take senior pictures during the spring of your senior year! In some areas of the country, seniors take their senior pictures the spring of their JUNIOR year, but that is rarely done in Northern Virginia.
Spring is a gorgeous time for senior pictures, with an abundance of colorful spring flowers like daffodils and cherry blossoms! And there are very few bugs!
The weather can be a little cool in March and early April, but it's absolutely perfect by May.
For many seniors, spring is a great time to schedule senior pictures because college applications are in, you've got early release, and senioritis is starting to kick in! Senior pictures can be a way to add a little excitement and treat yourself before you finally leave high school.
And finally, your pictures reflect who you are at the end of your senior year.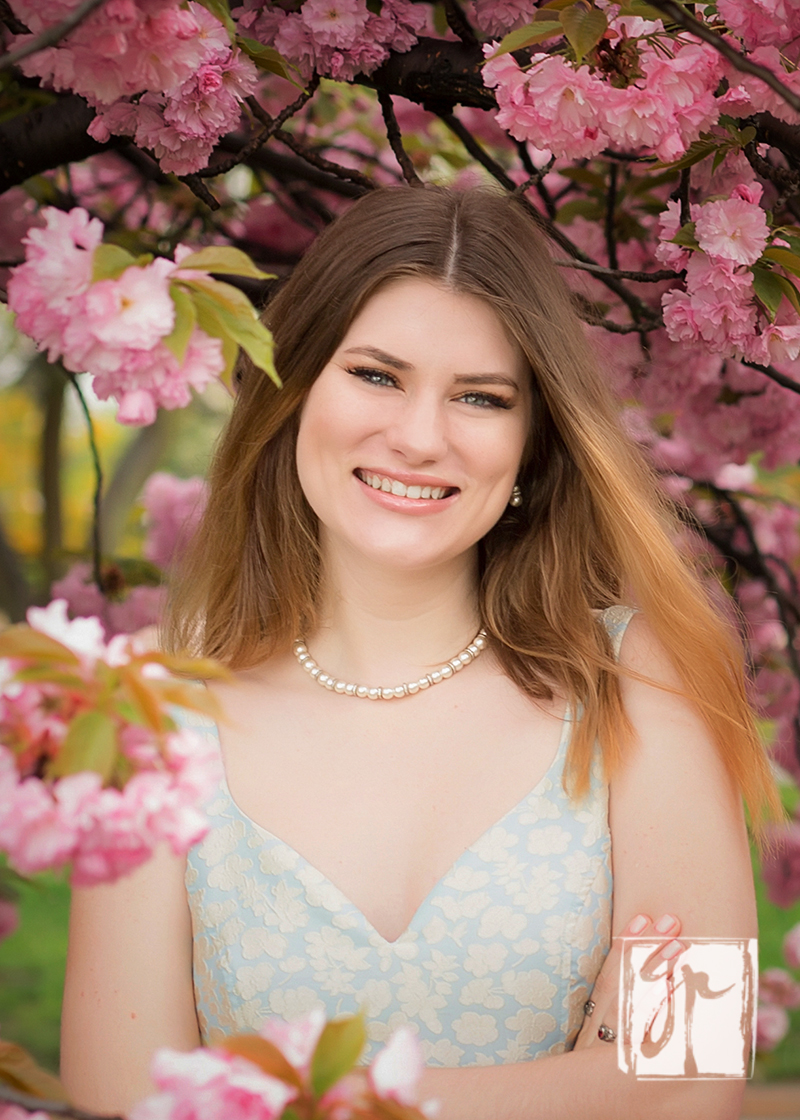 So hopefully you have a little more clarity on when to take senior pictures! The bottom line is that there technically isn't a best month to get your senior pictures taken. It all depends on you, and most senior photographers can accommodate you year round!
To get more information or to get on my calendar, you can get in touch here!