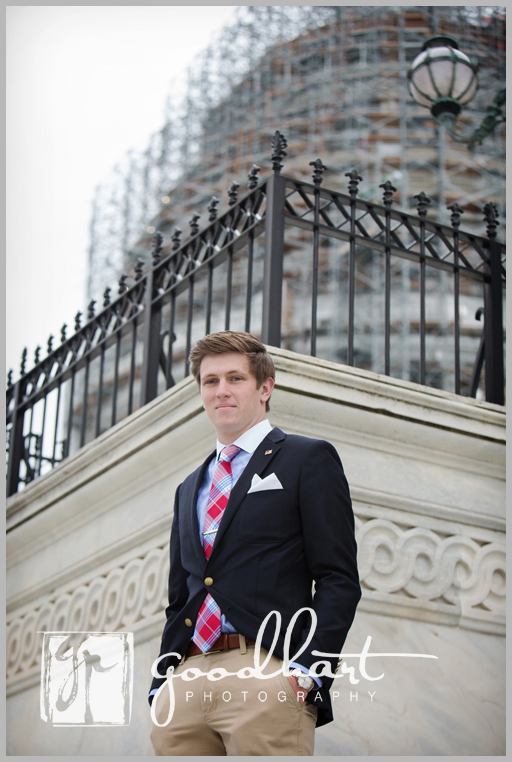 When Sam's father contacted me a few years ago (yes I"m a little slow to blog) about Sam's senior pictures, I was immediately intrigued. They live in Wisconsin, but Sam loves politics and wanted to have his senior pictures taken in Washington, D.C. at the Jefferson Memorial and the Capitol!
Even though the Capitol was under construction, it was still a wonderful place to take pictures. We stood on the steps on the front of the Capitol Building (the side facing the Supreme Court) and grabbed a couple of photos there.
After walking around the Capitol for a few minutes, we headed down towards Independence Avenue to take a taxi. I asked Sam who was his Congressman, and as he answered "Congressman Paul Ryan," guess who crossed in front of us talking on his cell phone?
Believe it or not, yes, Congressman Paul Ryan (at the time, he was not Speaker of the House). What are the chances? And regardless of your political leanings, how cool is that?
Congressman Ryan stopped next to a pillar to continue his conversation before entering the Capitol, and I told Sam to introduce himself as a constituent and that I would take their picture together if the Congressman agreed. Having worked on Capitol Hill years ago, I knew most Congressmen were generous with polite constituents. Sure enough, when Congressman Ryan finished his conversation he took a minute to chat with Sam and his father, and I was able to take their picture together! How memorable for Sam!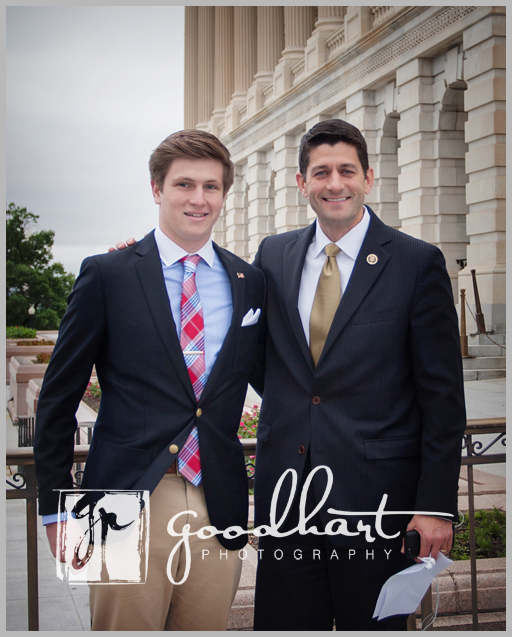 Next, we went down to the Jefferson Memorial. It was an overcast day, but we still got some great pictures. We walked around to the World War II Memorial, and took some pictures there too before concluding our shoot.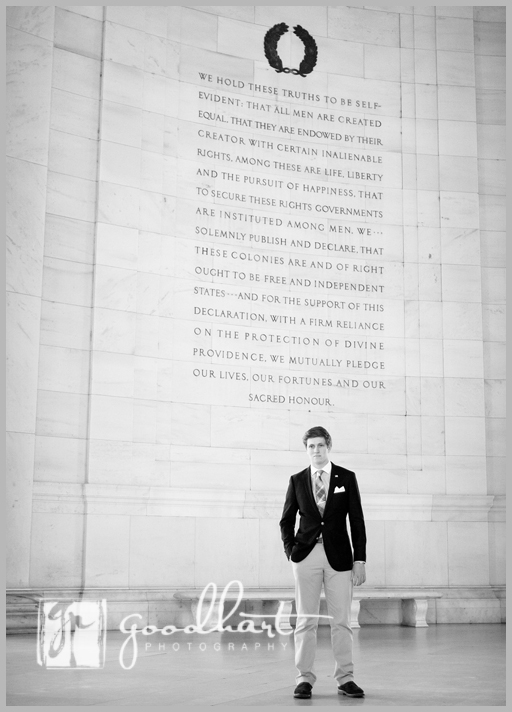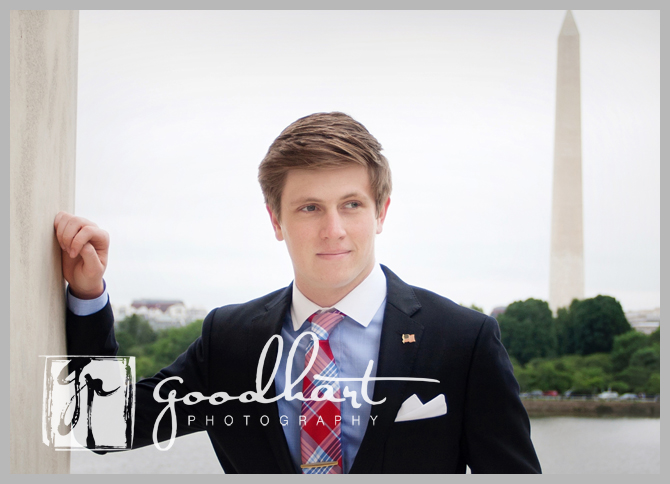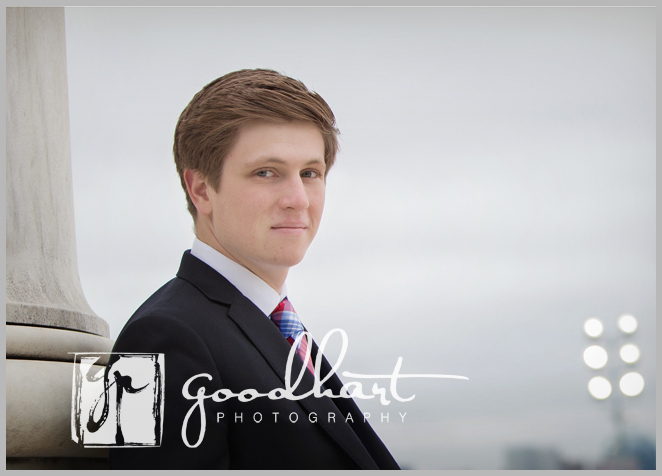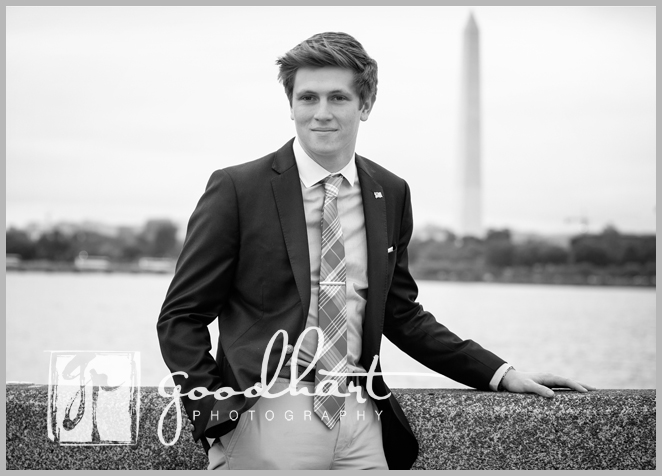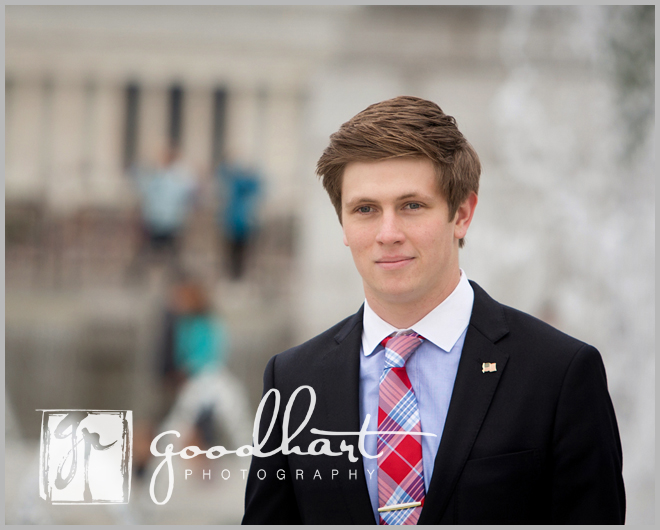 I loved talking with Sam — he's such an impressive young man, whip smart and an easy conversationalist. Since I took his senior pictures, Congressman Ryan became Speaker of the House, and Sam went off to volunteer on a presidential campaign. I know Sam has a bright future ahead of him.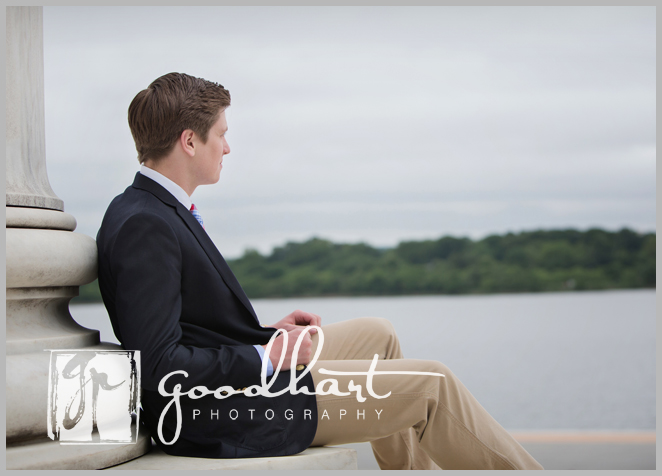 Since these pictures were taken, the National Park Service has implemented fees that may apply to our session for professional photography at the monuments and memorials in Washington DC.
Ready to book your own senior pictures in Washington DC?  Get in touch here!
Related articles:
Senior Pictures at the Lincoln Memorial
Senior Pictures in DC Are Becoming a Thing