Morven Park is an incredible location for classic senior pictures. Nestled in the charming town of Leesburg, Virginia, this historic 1000 acre estate has been designated as a historic landmark, and offers a breathtaking array of natural and architectural beauty for any senior photographer to capture.
As you enter the estate, you are greeted by the rolling landscape, lush gardens, and the stunning Morven Park mansion with its iconic white pillars. The mansion serves as the perfect backdrop for any senior portrait session, and provides a sense of elegance and timelessness to the photographs.
I had a wonderful time photographing Elizabeth! Elizabeth exuded an easy, natural grace in front of the camera and her outfit choices were perfect. We started the session with Elizabeth in a flowing white dress, which looked simply stunning on her. The contrast of the white dress with the wrought iron gate was particularly striking.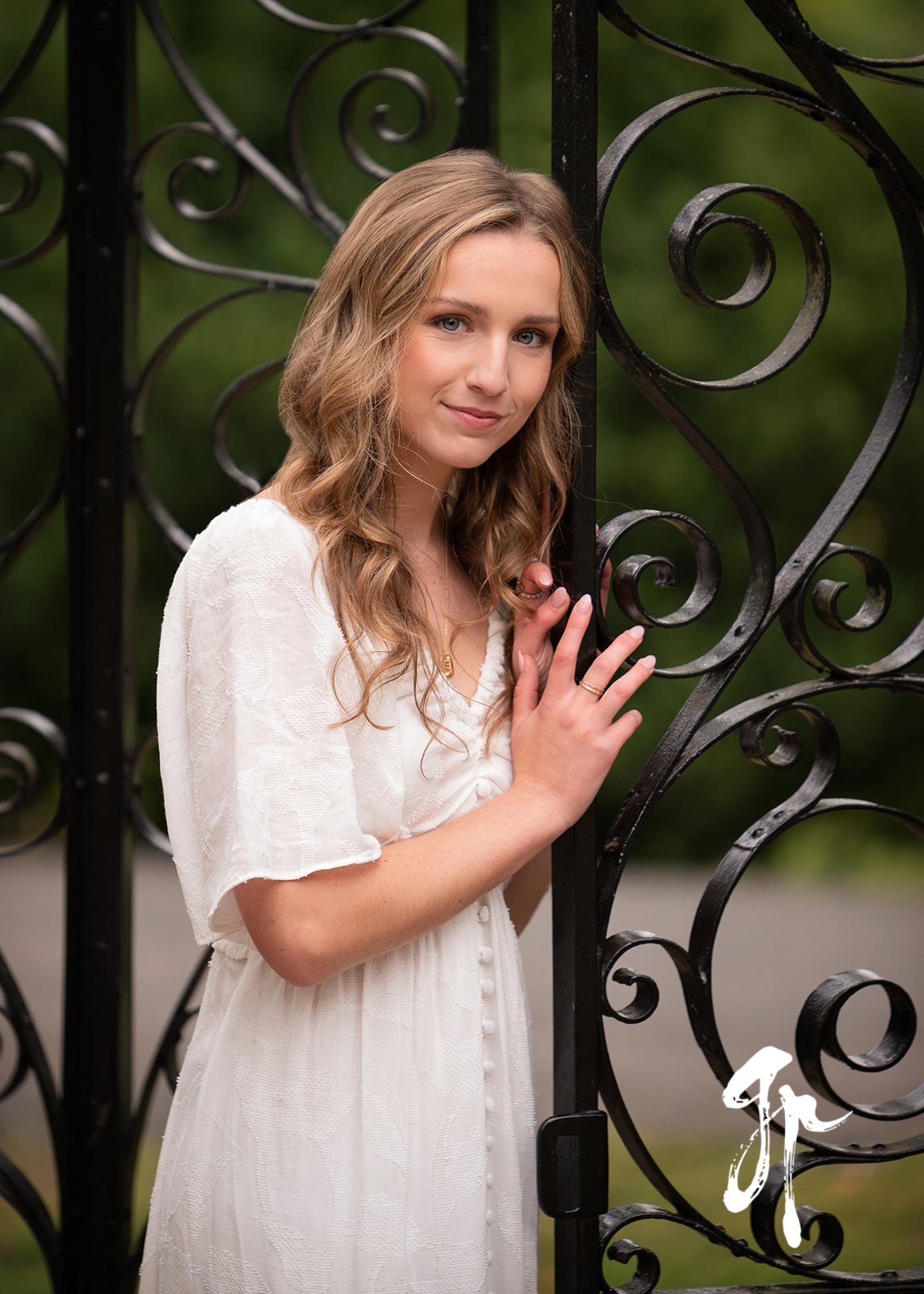 We then moved on to a flowing muted blue dress, and headed towards the mansion for some portraits featuring its gorgeous architecture. The blue dress looked lovely against white columns of the mansion and the lush greenery surrounding it.
Finally, we ended the portrait shoot with a playful and fun look, featuring a cute orange dress, cowboy boots, and a cowboy hat. Elizabeth's playful side really came out in these shots, and we so much fun capturing her personality in these photographs.
Thank you to Elizabeth for choosing Goodhart Photography to be her senior photographer and to capture this special time in her life.
Morven Park holds a special place in my heart as one of my favorite places to take classic senior pictures. It's worth noting that while there used to be a fee for professional photographers to use the grounds during normal operating hours, at the time of writing, the fee has been waived unless photographers wish to access the park after hours. This makes Morven Park an even more accessible and desirable location for class senior portrait sessions.
Interested in booking a session? Get in touch here!
Elizabeth's Classic Senior Pictures