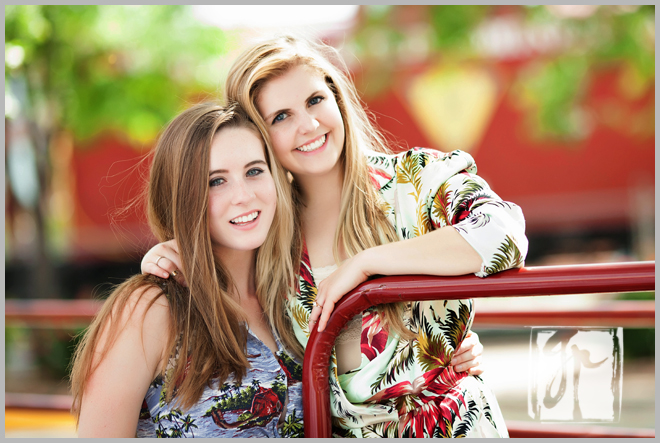 This picture sets the tone for a really fun bff session with two Class of 2014 high school seniors in charming downtown Herndon, located in Fairfax County. I love how the girls' bright, retro feeling clothes pop against the little red caboose in the background! Unfortunately, our photoshoot was the week before the Herndon festival, so the caboose was roped off and we couldn't get pictures closer to it.
Callie (the senior on the right in the photo above) was one of my senior models.  She's so creative and artistic, and she loves fashion!  She planned the outfits for the shoot beautifully.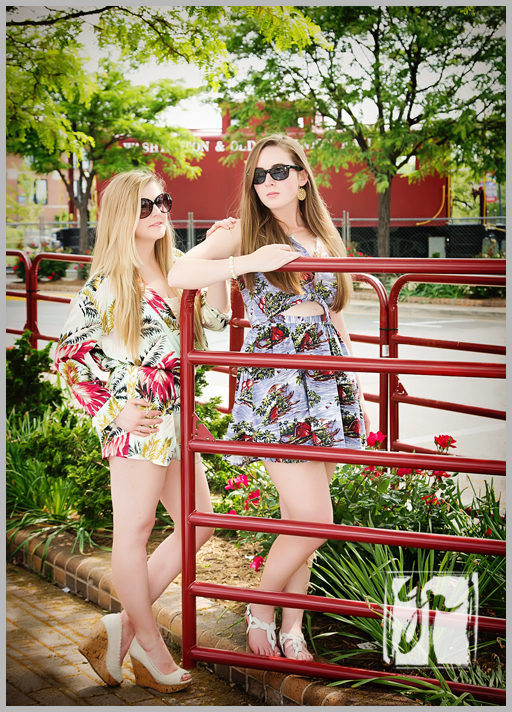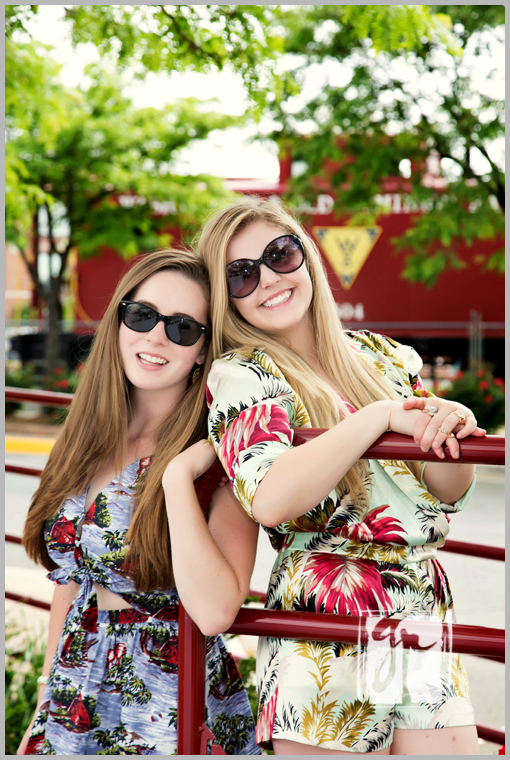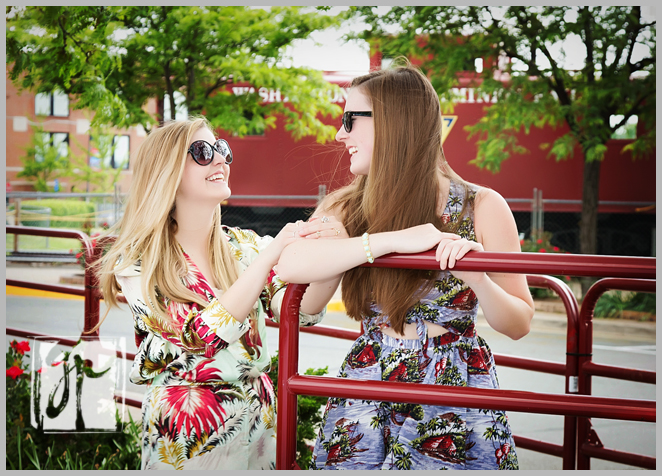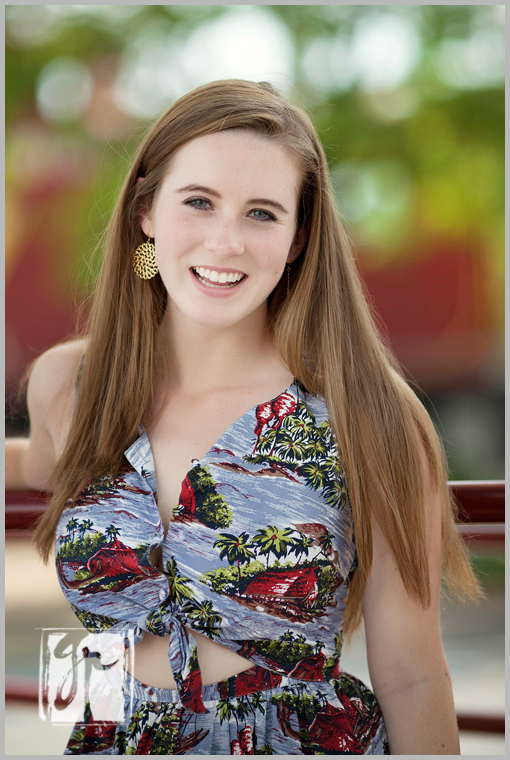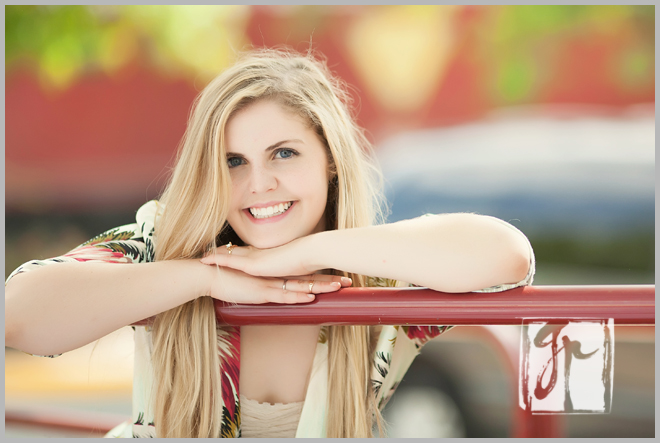 The next outfits have a more modern fashion look, so we walked around downtown Herndon searching for the perfect location for a backdrop. I love the modern lines of the building here, so we spent some time here before walking around and finding red leaves, a bridge, and even a revolving door….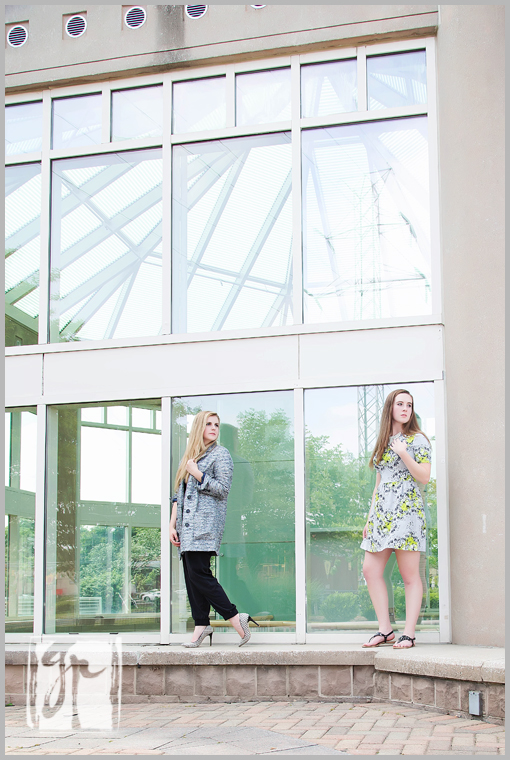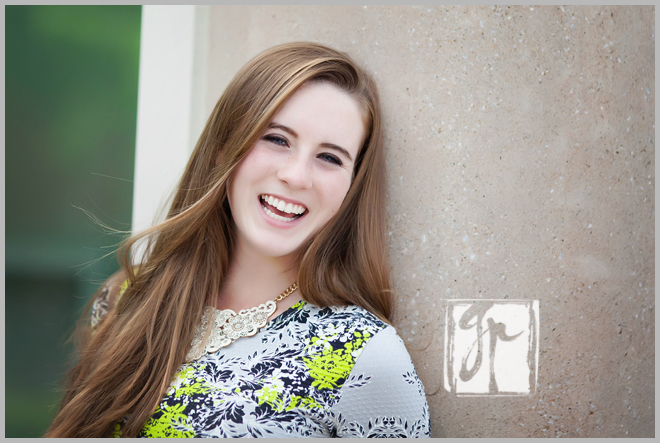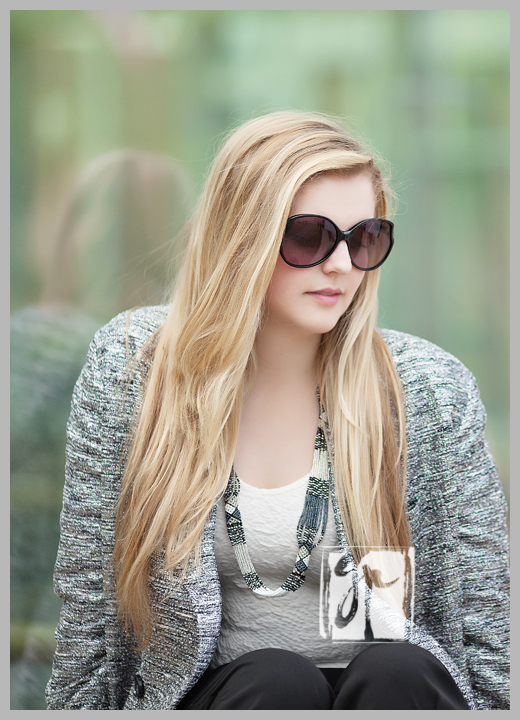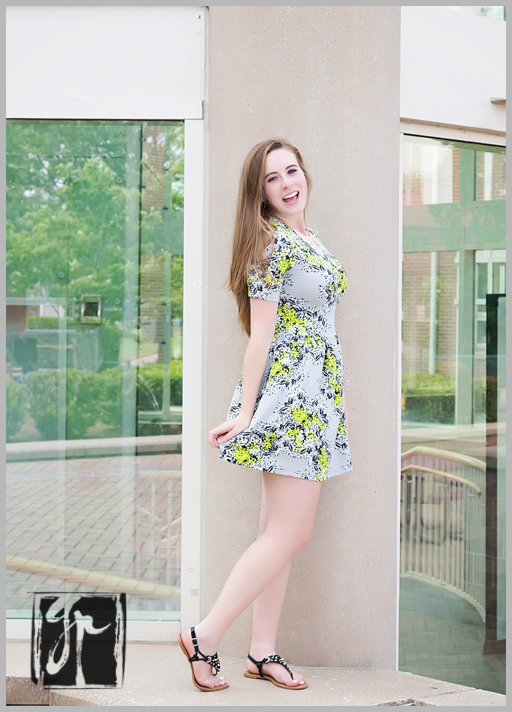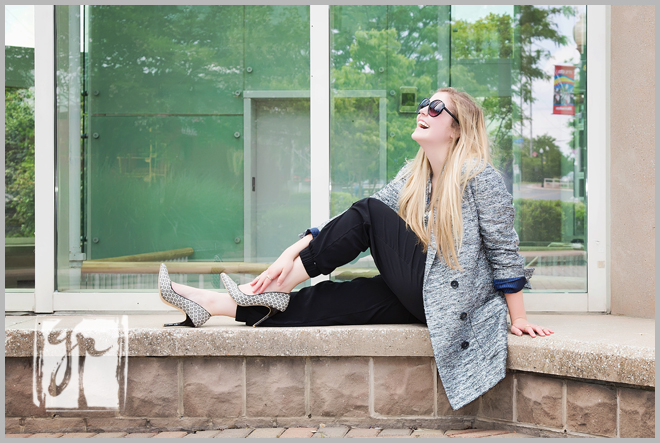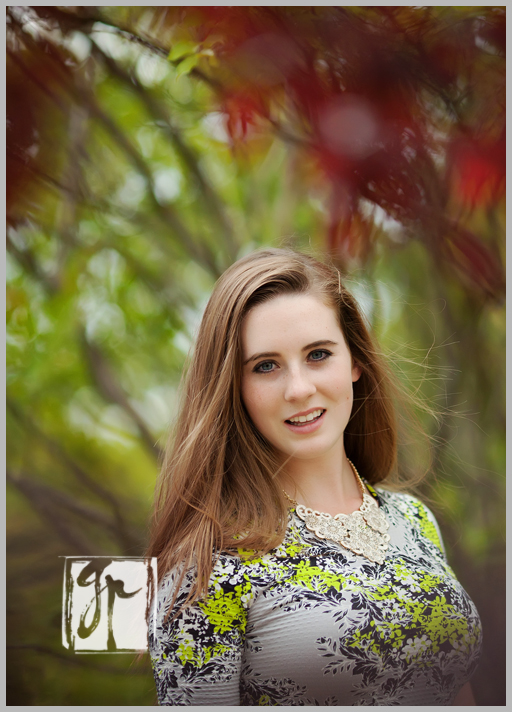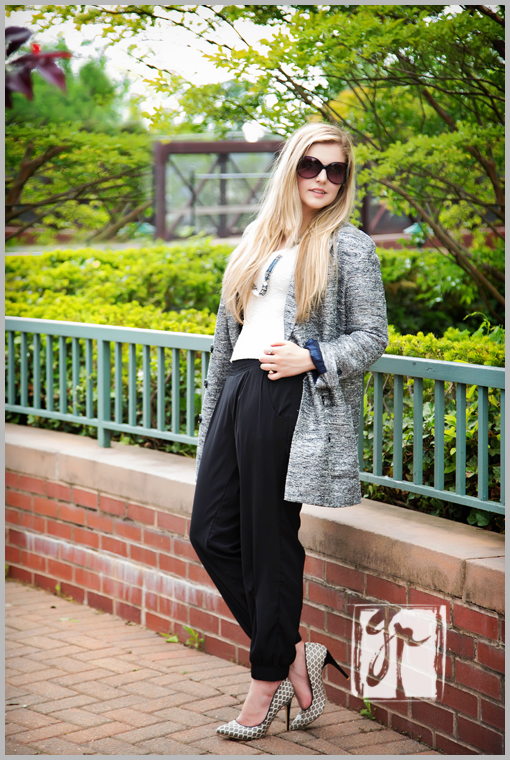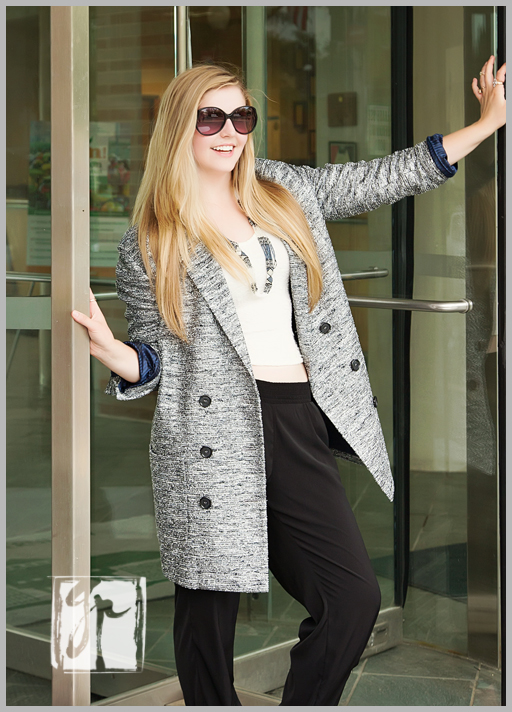 The final outfits were cute and cheerful, casual sophisticates out for a day of shopping.  We moved out to the main shopping street in downtown Herndon for these photos.  The incredible jewelry in these photos was created by Patricia Barta.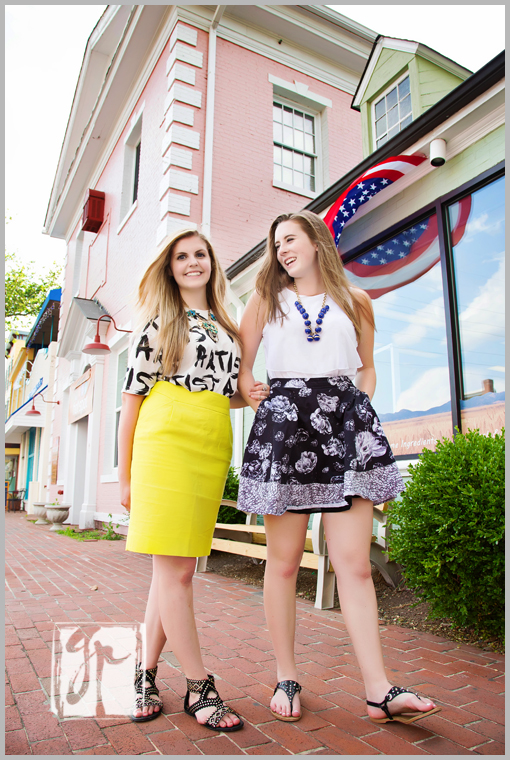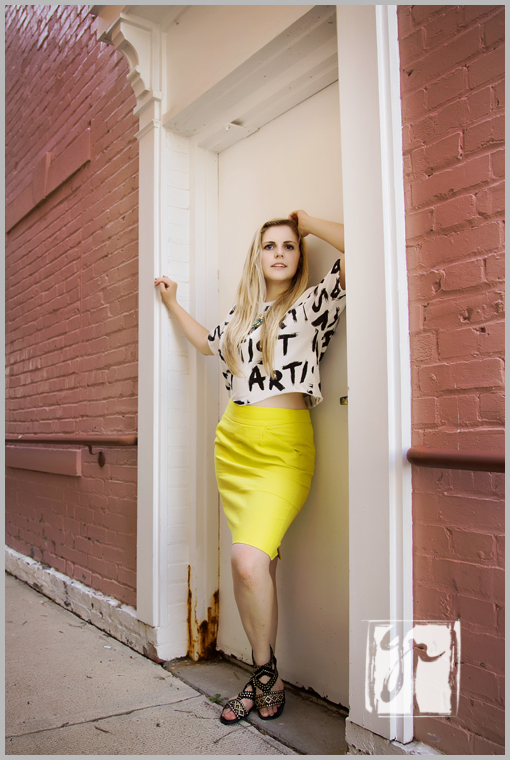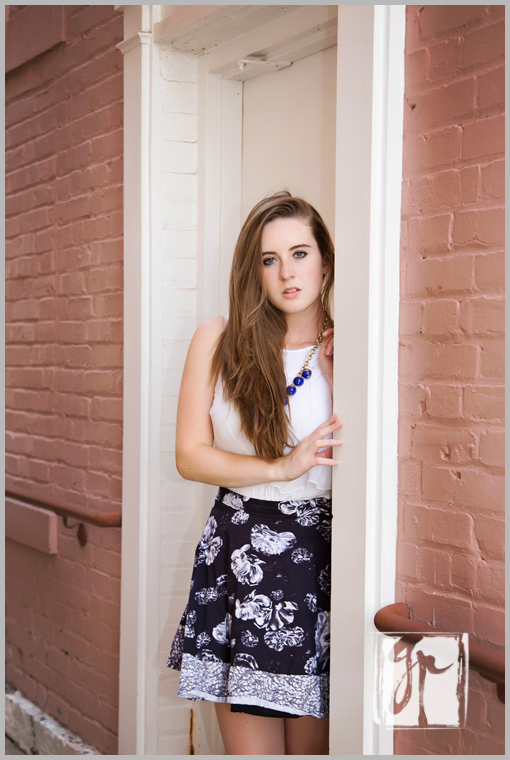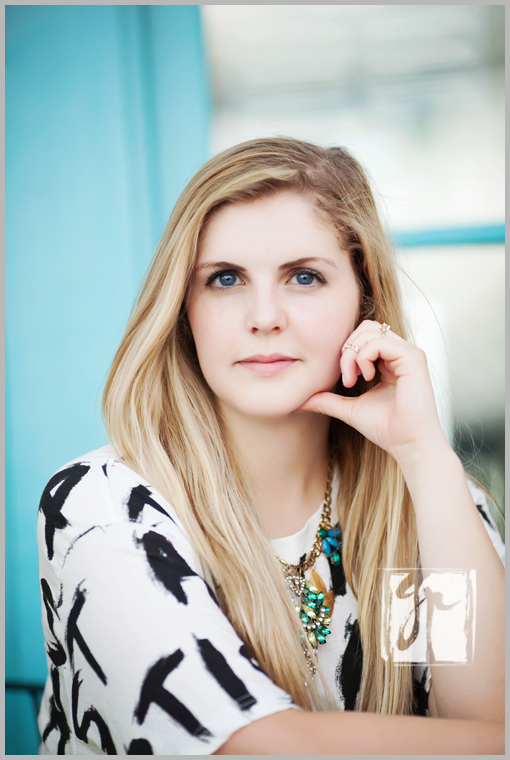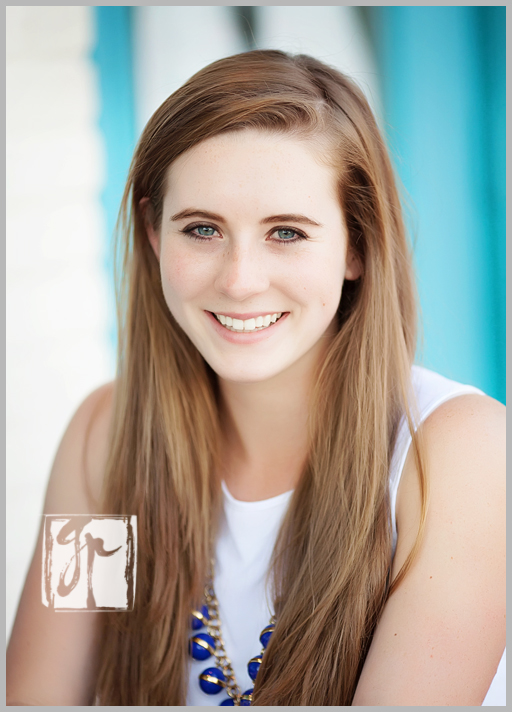 And here's the parting shot!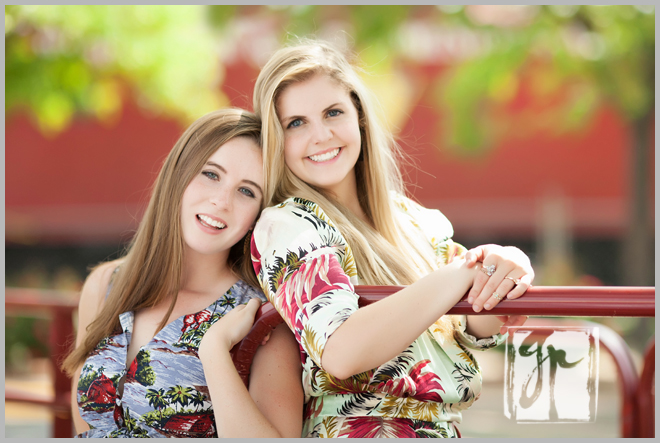 Click here to see some other great locations for senior pictures.
Ready to book your own senior portrait session with Goodhart Photography? Get in touch here!