Holly is a beautiful inside-and-out high school senior who attends Seton High School in Manassas, Virginia. She's one of my senior models and I've been blessed to be her family's photographer for years.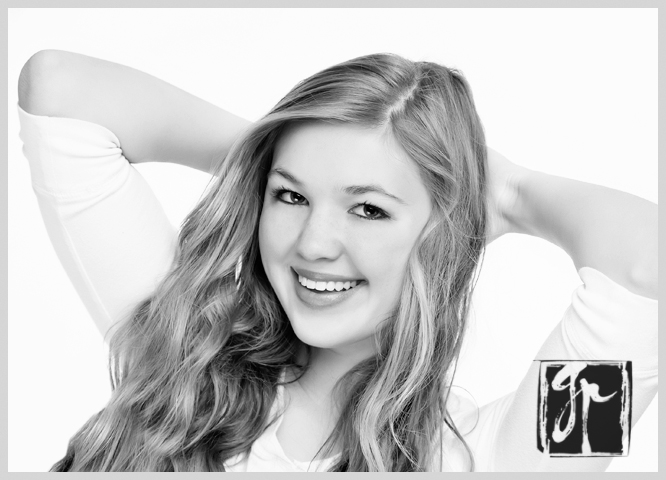 Her smile is simply radiant, making a high fashion, high key look very natural for her. But then she can turn it on and be tough and gritty, like the natural athlete she is. Would you want to mess with her on the soccer field??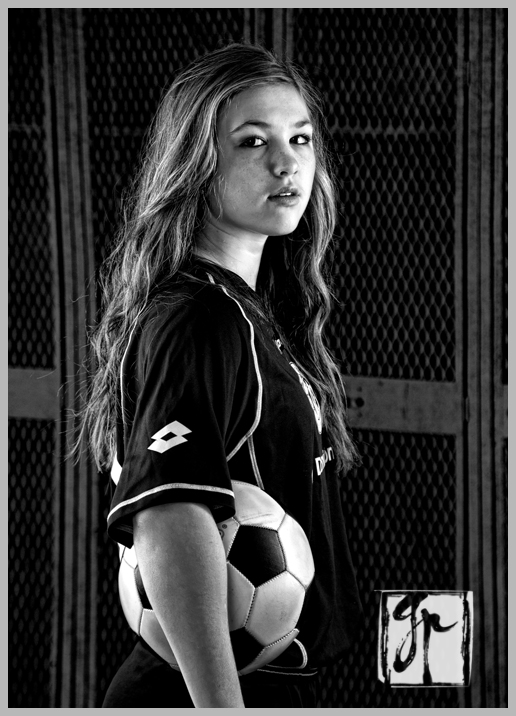 Holly joined me on my Senior Model Safari at Claude Moore park in Sterling, where we took one of my all-time favorite pictures of her wearing a white straw hat…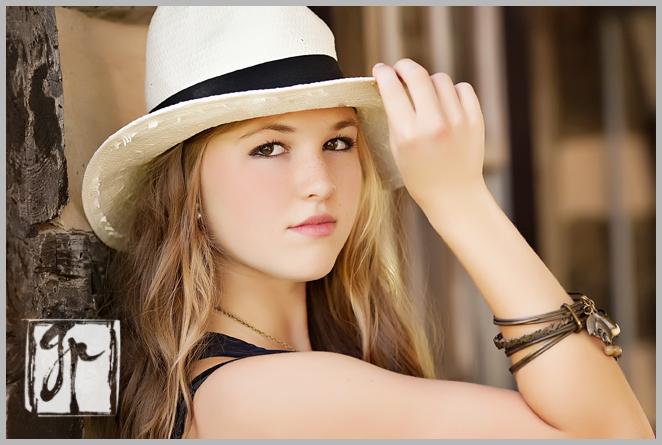 The theme was hippie chic, in case you can't tell! She looks stunning with the headband and long hair…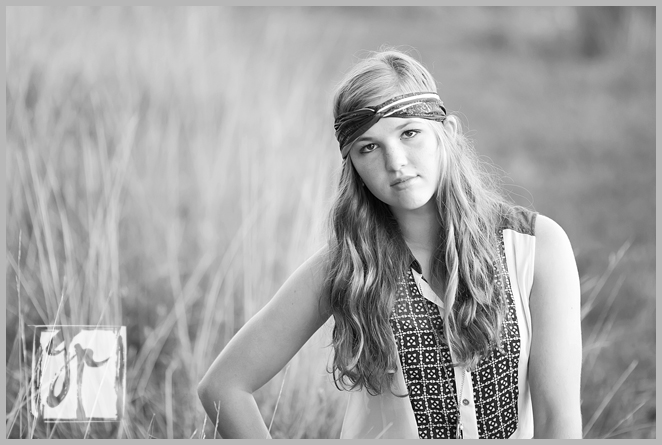 Here she is again rocking another hippie chic look and carrying a guitar!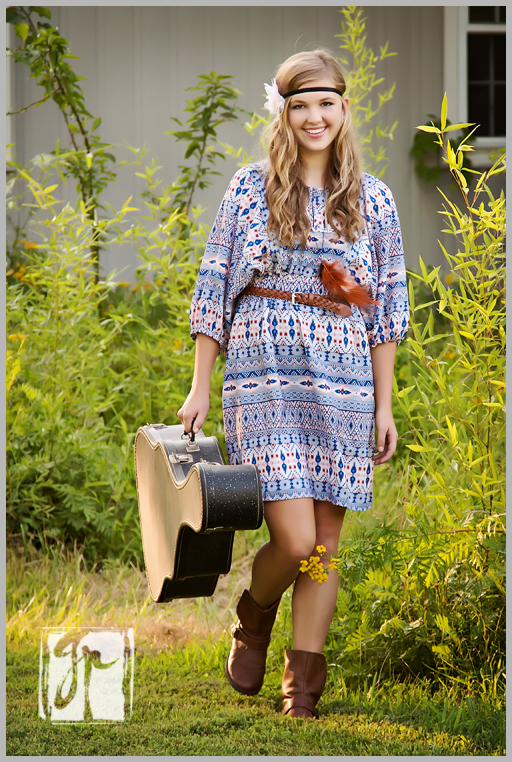 Holly is actually a very talented musician as well!! She plays guitar and has a gorgeous voice! You can watch her music video here:
After the hippie chic shoot, Holly tried on this really cool tulle skirt I made! She's wearing it with a vintage 1940s beaded vest I picked up for $6 at a consignment store — love unexpected finds like that!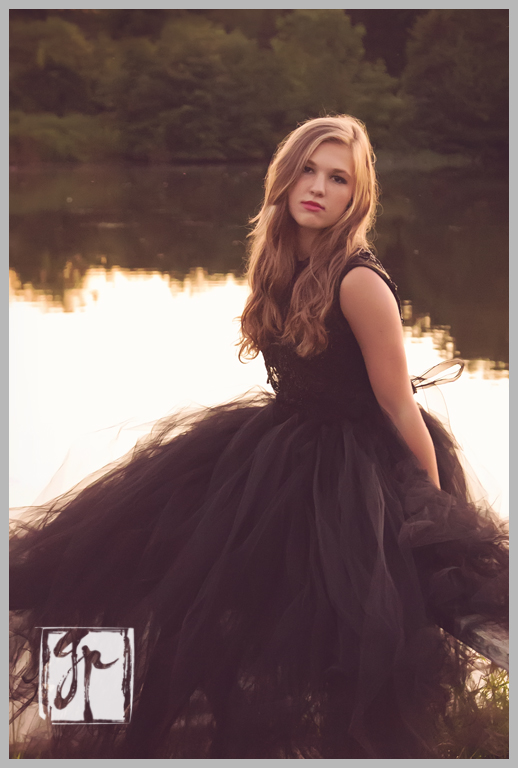 A couple of months later, we did Holly's real senior portrait session in Leesburg.    She had quite a few outfit changes to really showcase her personality!  I think she looks amazing here, wearing white lace and framed by the golden leaves of fall…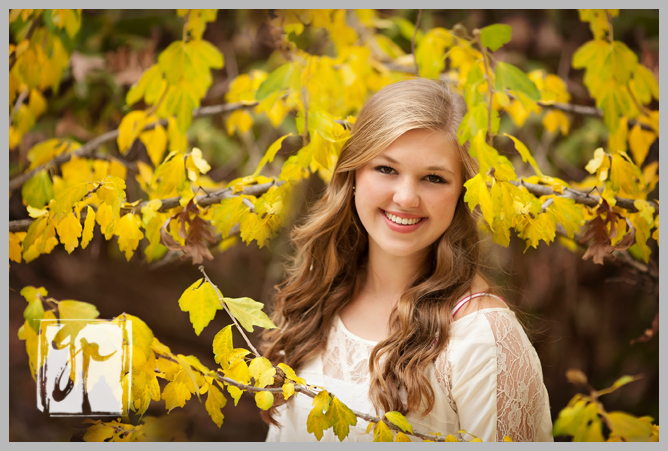 Then we found this wonderful stone wall.  The colors in the leaves are picked up in her scarf – love it!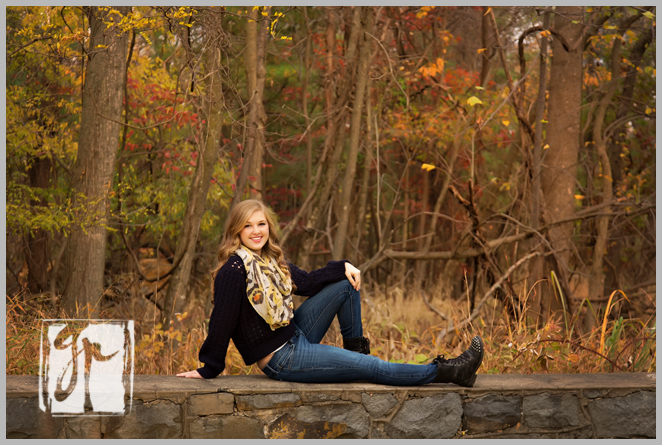 Then she put on a skirt and these KILLER shoes — honestly my seniors completely amaze me how they can walk so confidently in these shoes. But she looks amazing, very high fashion and elegant….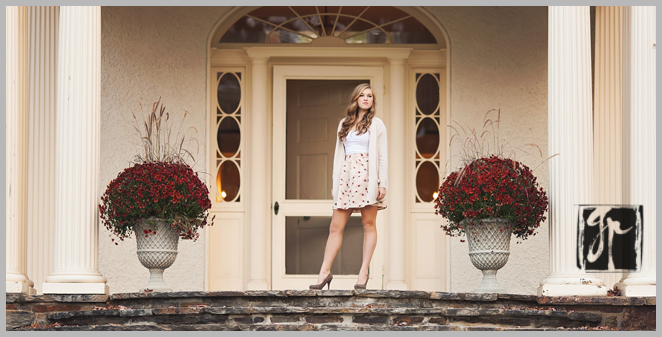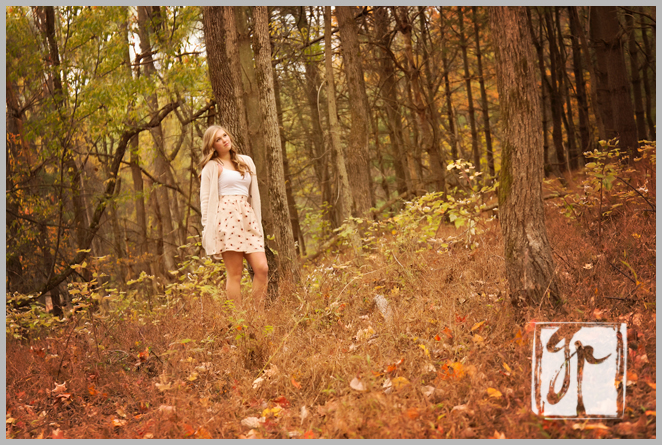 And no, in the picture above she is not wearing those killer heels in the woods, she is wearing cute little boots that you can't see!
For the last few pictures, she put on this gorgeous mint green shirt — she's completely adorable with the purple knit hat.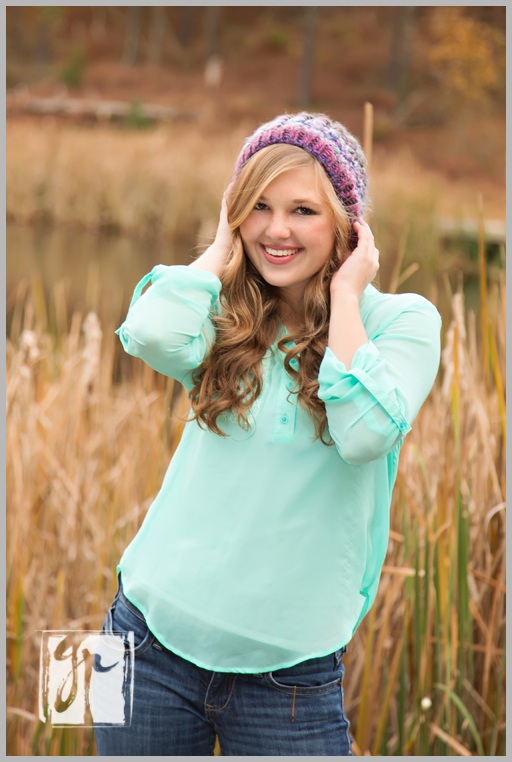 And my parting shot!