Planning a high school senior safari photo shoot for my senior models is always a lot of fun! This year, I decided to become a registered photographer with Morven Park in Leesburg, Virginia, so that I could use the grounds for my senior sessions and also for other photography clients throughout the year. It was exquisitely beautiful, and I know I've barely scratched the surface of this 100 acre or more park.
First the girls started off with professional makeup by Meredith Ehler of HomeFashionBeauty, and hair styling by Joy Brooks. Then we headed out to Morven Park's manor house, where the girls changed into their prom dresses. I think they look so beautiful, like something out of a fairy tale.
And a little closer….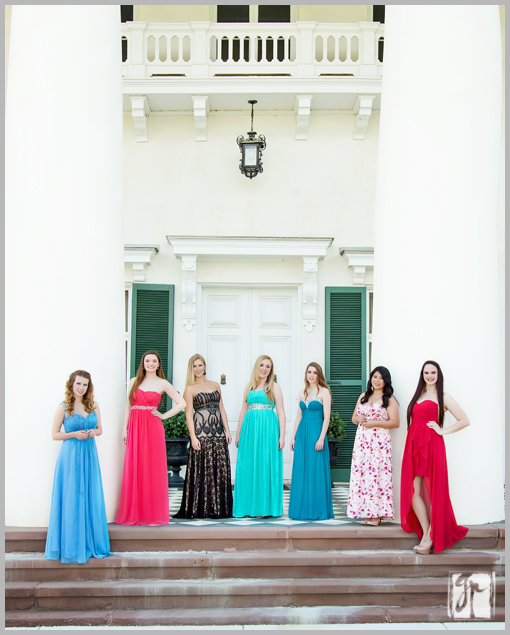 And sharing a light moment…
Then I photographed Hannah, Class of 2015 from Dominion High School, in her prom dress, while the other girls changed clothes. I love the pictures we got!!
Here she is, lady of the manor….
And then on a chaise on the lawn, with a beautiful tree framing her.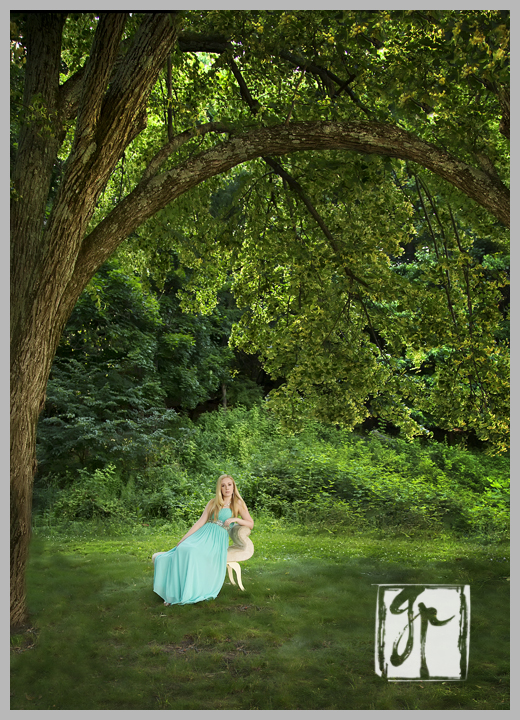 Then my lovely assistant, Katie, Class of 2014, held the curtain of beads for Hannah — I think these pictures look so interesting and elegant!
I was quite ambitious! I wanted to photograph the girls in 5 outfits — which was about 2 or 3 too many. But my girls were amazingly good natured about it all, especially the incredible heat and humidity! Will be posting additional pictures soon!
Looking for an amazing senior portrait experience? Goodhart Photography works with each and every senior to customize and create your dream senior portrait session. Whether you prefer a girl/boy-next-door natural look, or a full-on glamour styled shoot, or something in between — we've got you covered.
Click here to see more pictures taken at Morven Park.
Click here to see some other great locations for senior pictures.
Ready to book your own senior portrait session with Goodhart Photography? Get in touch here!