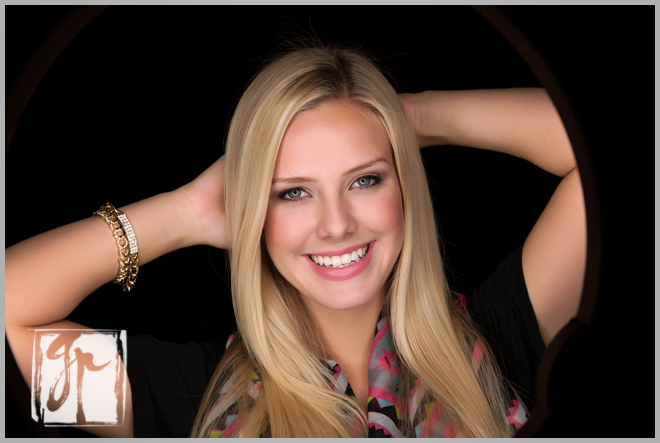 Michelle was one of my radiant senior models from Dominion High School!! We had so much fun with her studio model session — Meredith Ehler of HomeFashionBeautyCom gave her the royal treatment with her makeup — natural and yet flawless!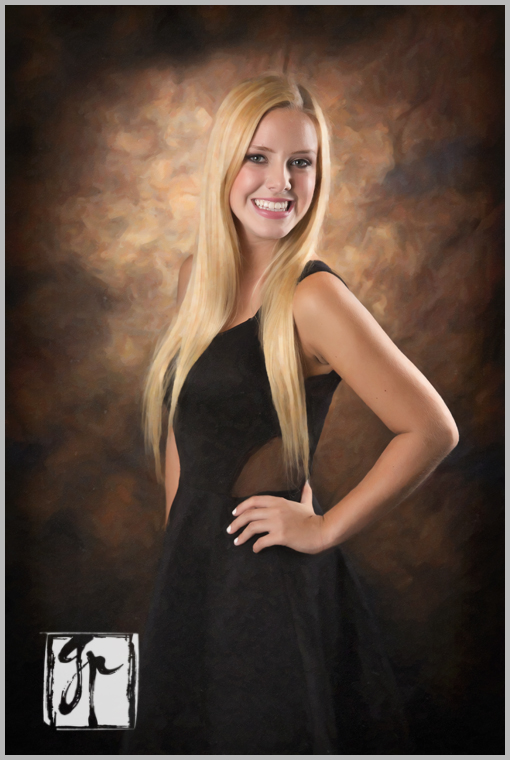 I was inspired to try my hand at quite a bit of digital painting with Michelle — above it is very subtle, but I think gives the portrait a classic feel.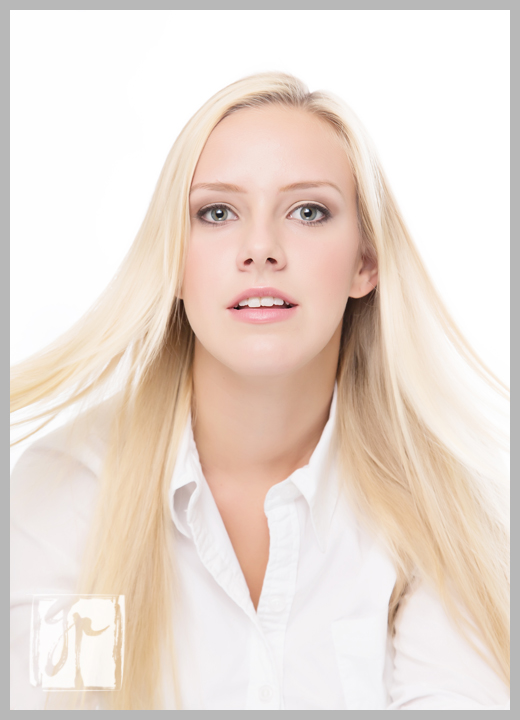 We also took some high key glamour type pictures — love her fair complexion and blonde hair!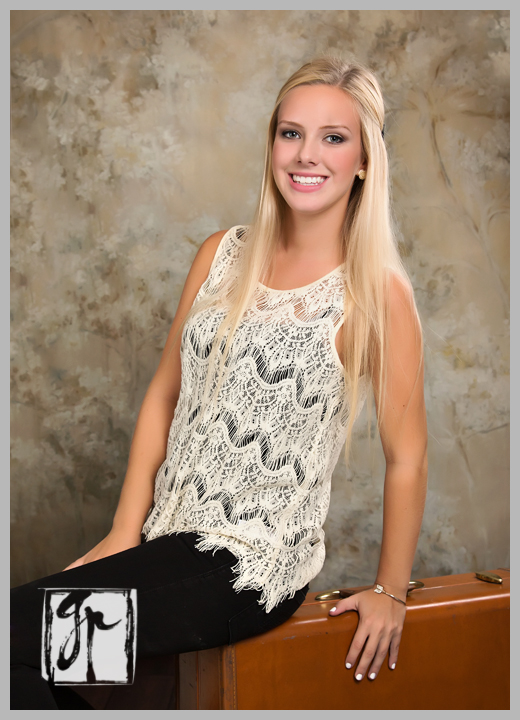 This was just for fun, playing up her lace top with a vintage backdrop and suitcase.
A few months later, Michelle participated in Goodhart Photography's Model Safari — our theme was hippie chic and Michelle rocked the look!  I painted the next two pictures with Corel Painter and Photoshop — I printed the guitar image as a studio sample.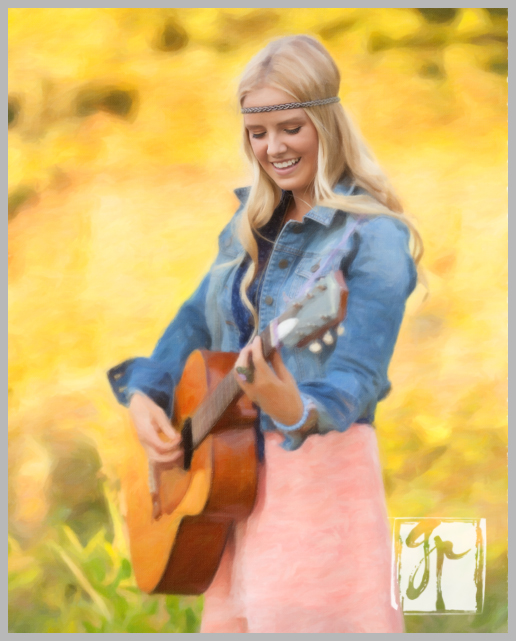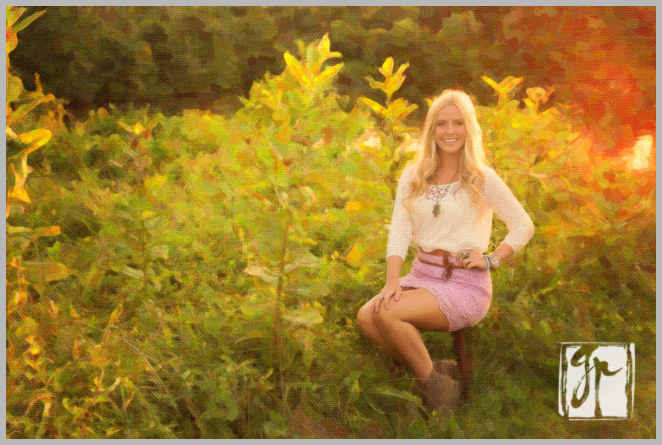 This is so sweet!!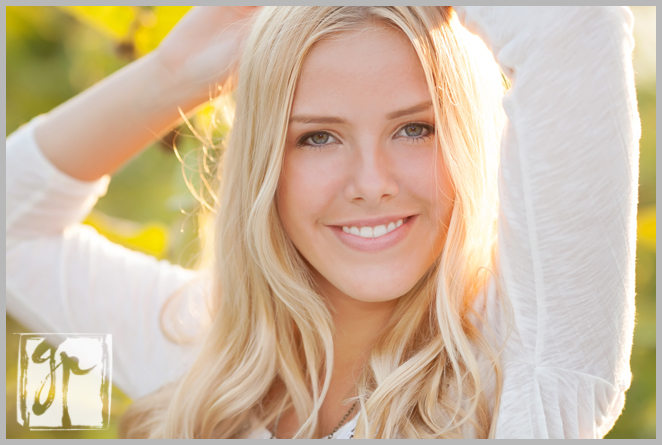 Then a few weeks after that, we did her senior session at Cascades Marketplace and Claude Moore Park — I am LOVING this color shirt on her, with those pink lips and the matching seafoam ring too..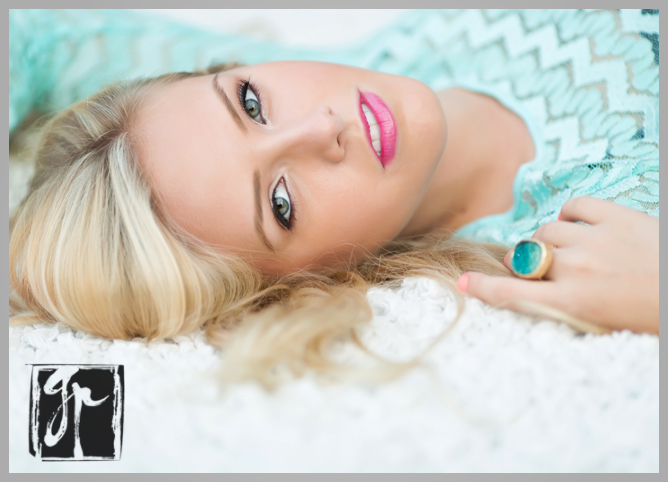 This looks so southern to me, with the lush roses and stone bench…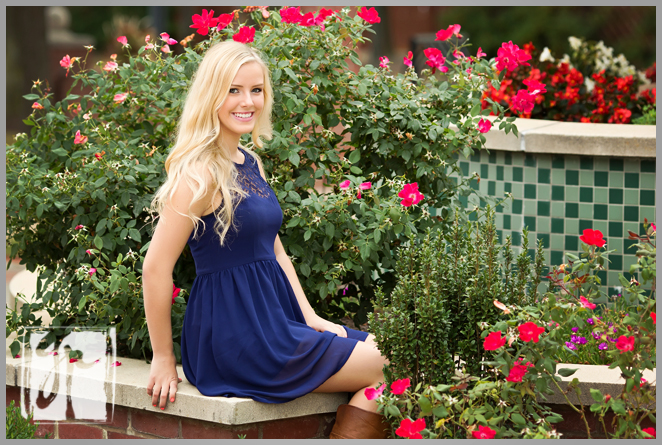 I thought black and white suited her serious mood here…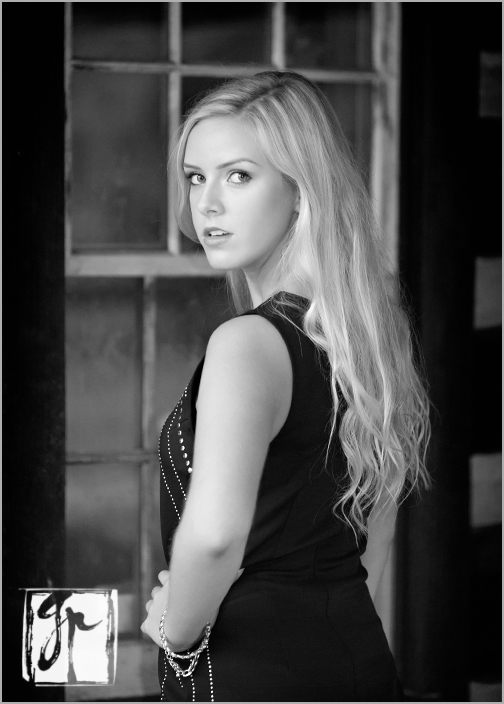 And our parting shot — a little fun with glitter!!