I love my job! It is such a privilege to be trusted by seniors across the country to take their senior portraits in Washington DC, our nation's capitol, and it is always a great time.
Mimi was vibrant and full of life — I mean look at her! Positive energy and optimism just radiate out of her. Her family flew in to have her senior portraits taken in Washington DC — first at the Capitol, then the Lincoln Memorial, followed by a quick session at George Washington University.
At the Capitol there was still a lot of security even at 8 am on a weekend, and we had to shoot around metal barriers and we weren't permitted to go up many steps, but we still got amazing senior pictures. I love Mimi's hot pink suit, and her shoes were fantastic.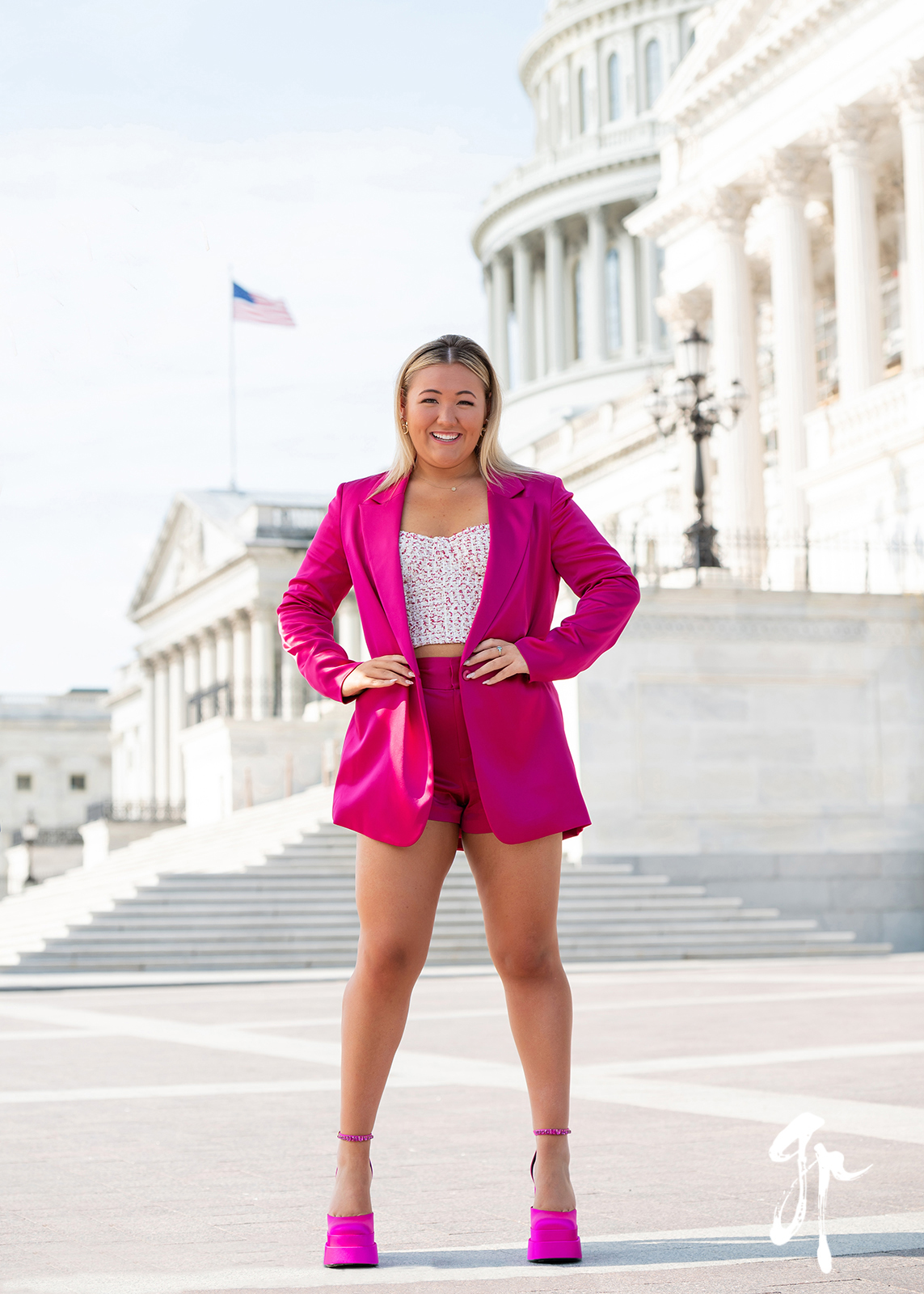 For the Lincoln Memorial, Mimi chose a beautiful summery dress, and she looked like an all-American girl having a great time. I love doing senior pictures at the Lincoln Memorial, even though it is very crowded with photographers and tourists. I use a telephoto lens which allows me to photograph a narrow slice of space, eliminating most of the tourists. Of course sometimes I want a wider angle lens and for that there is photoshop!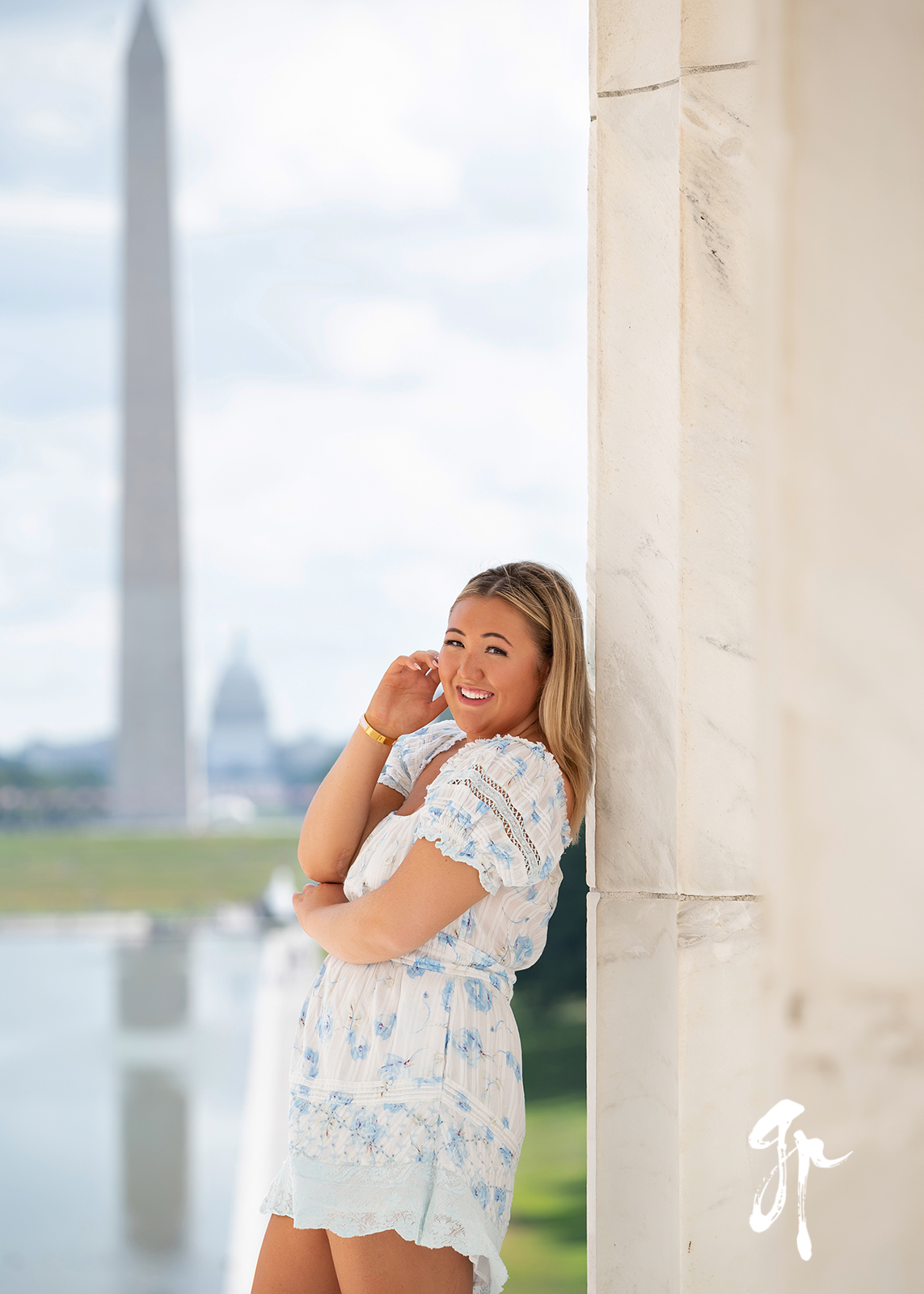 We ended our senior shoot at George Washington University, where Mimi hopes to go next year. We took photographs at all of the iconic spots. Since I shoot with natural light, we had to work around the sun a little bit but there is always a way to get the shot regardless of what the sun is doing.
If you are interested in senior portraits in Washington, DC click here to get in touch! I'd love to be your senior photographer.
GALLERY SENIOR PORTRAITS IN WASHINGTON DC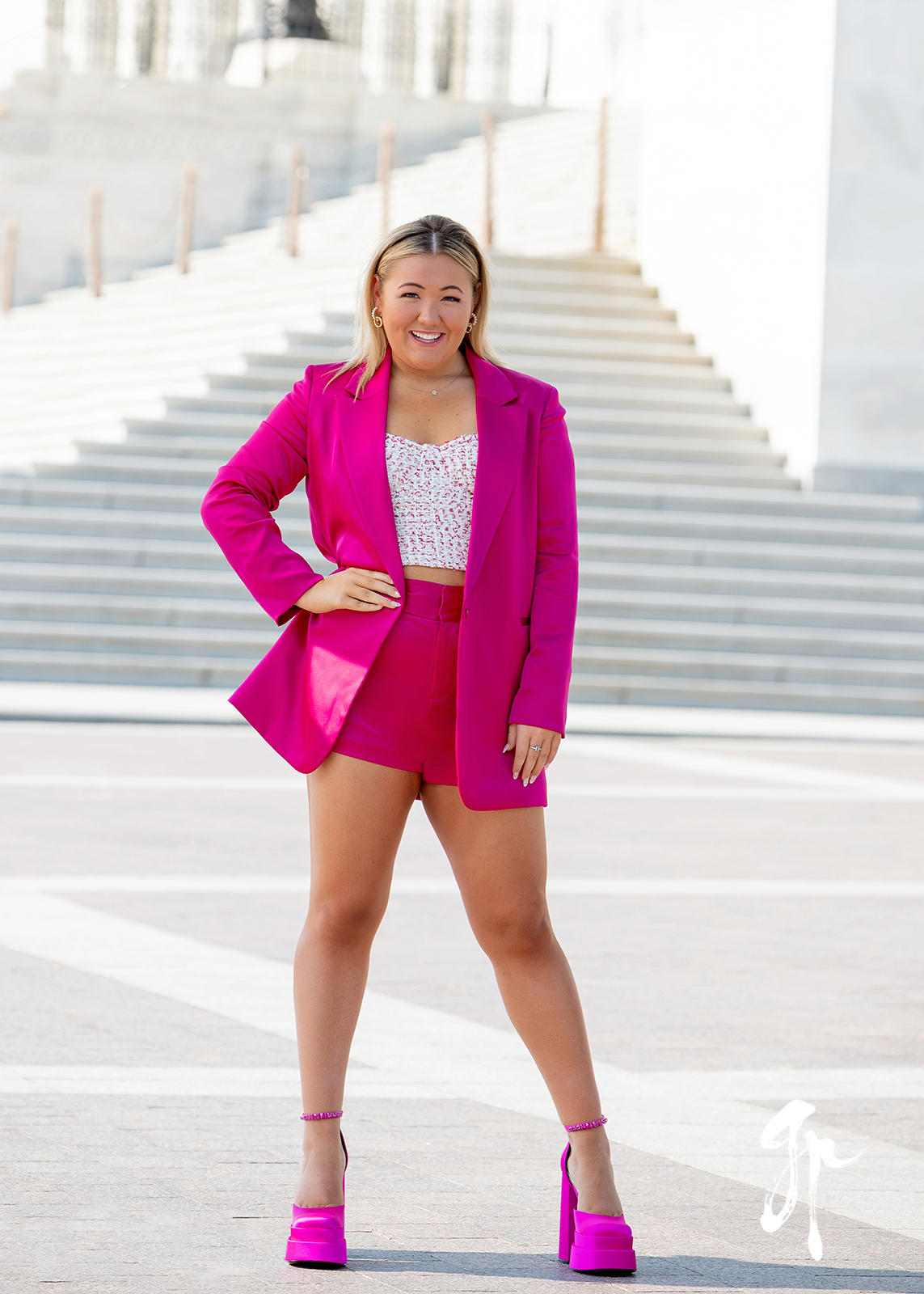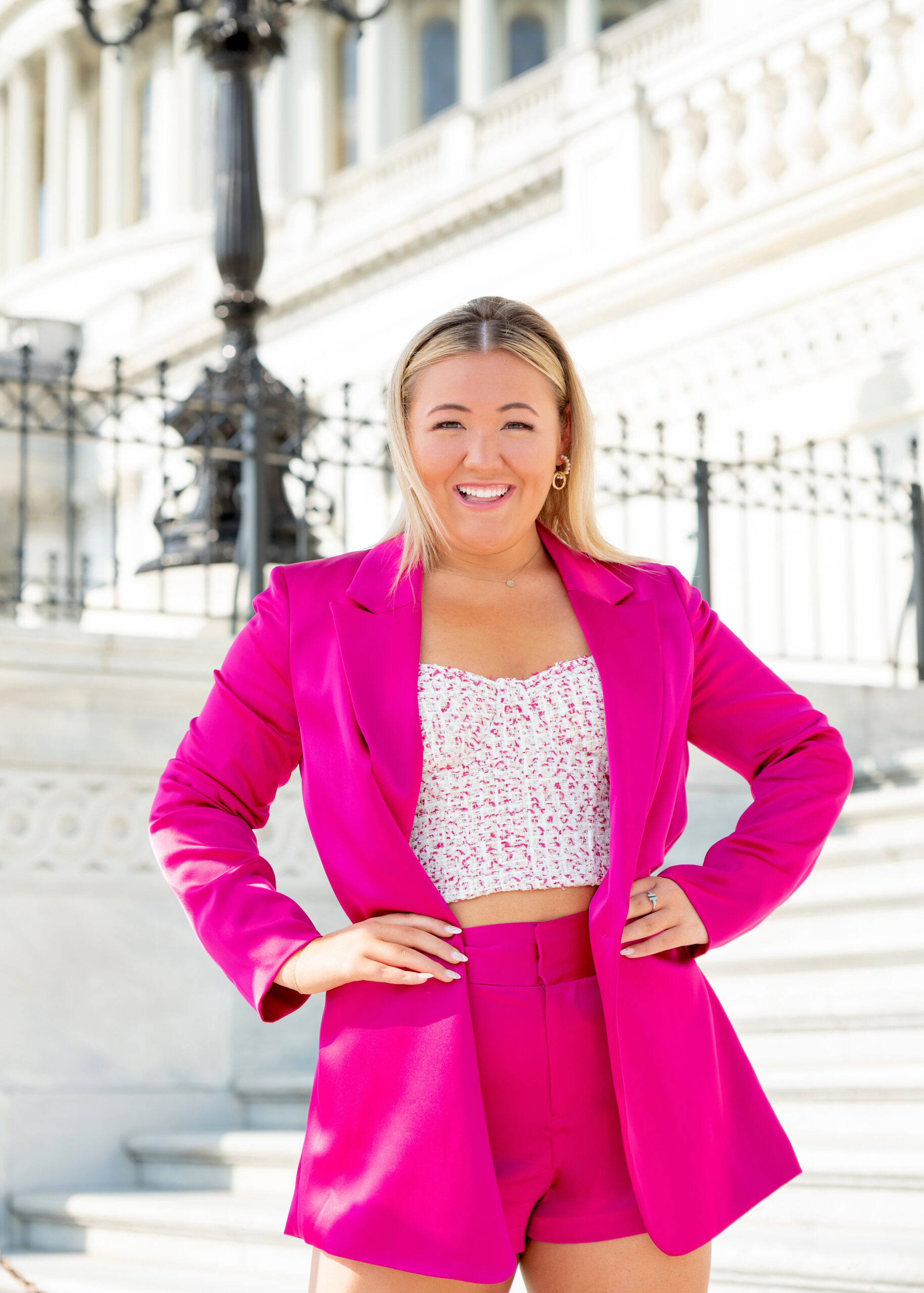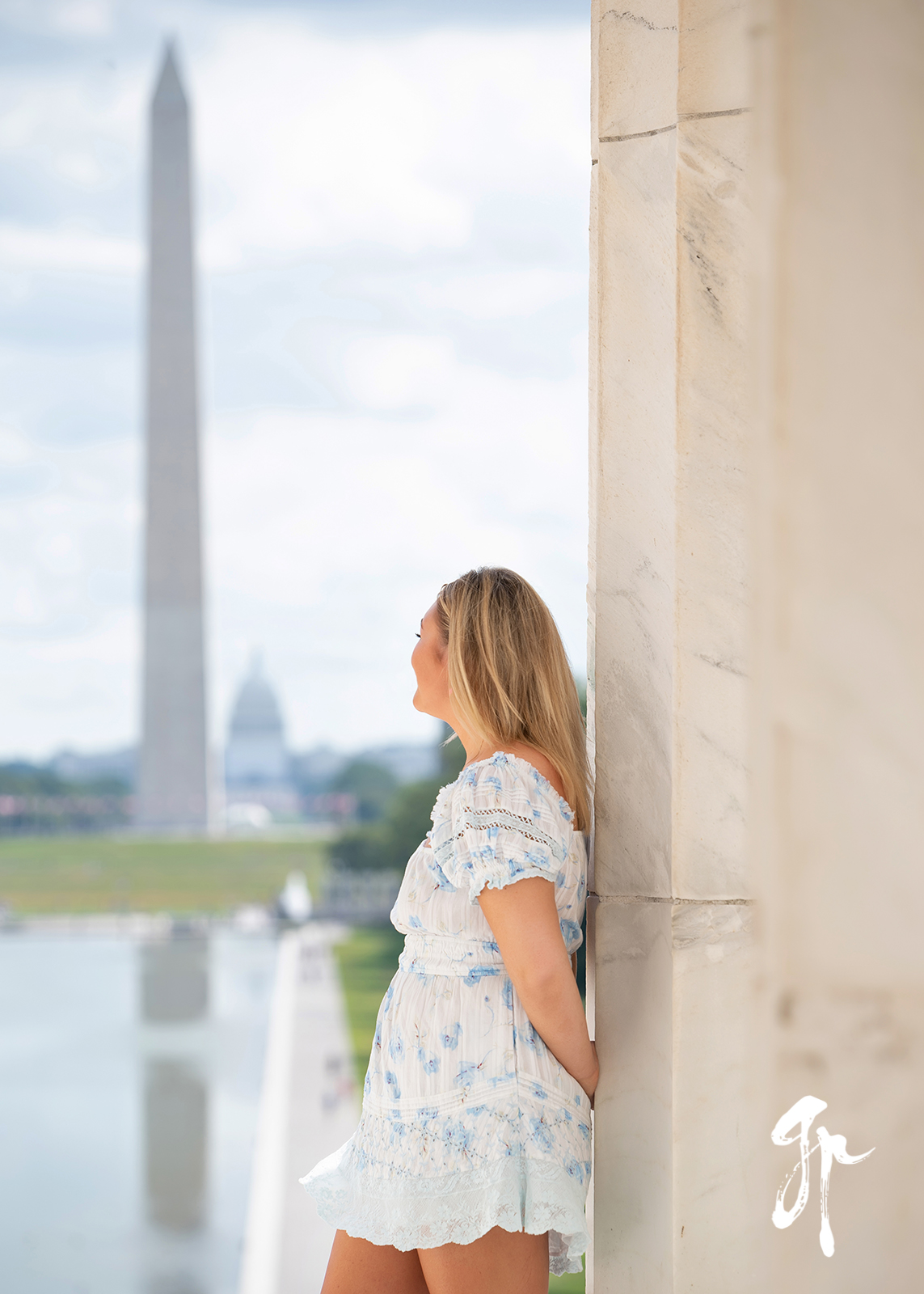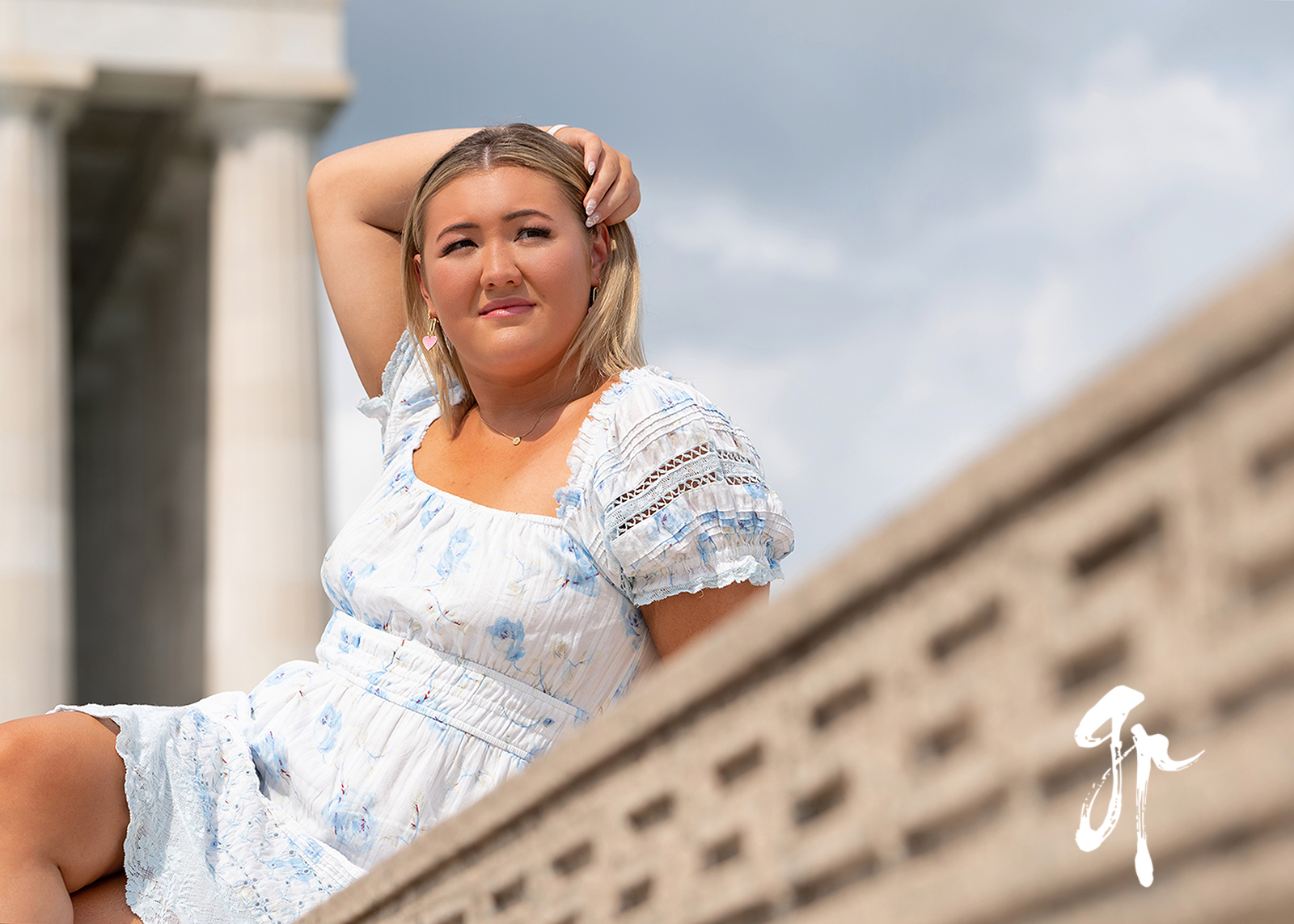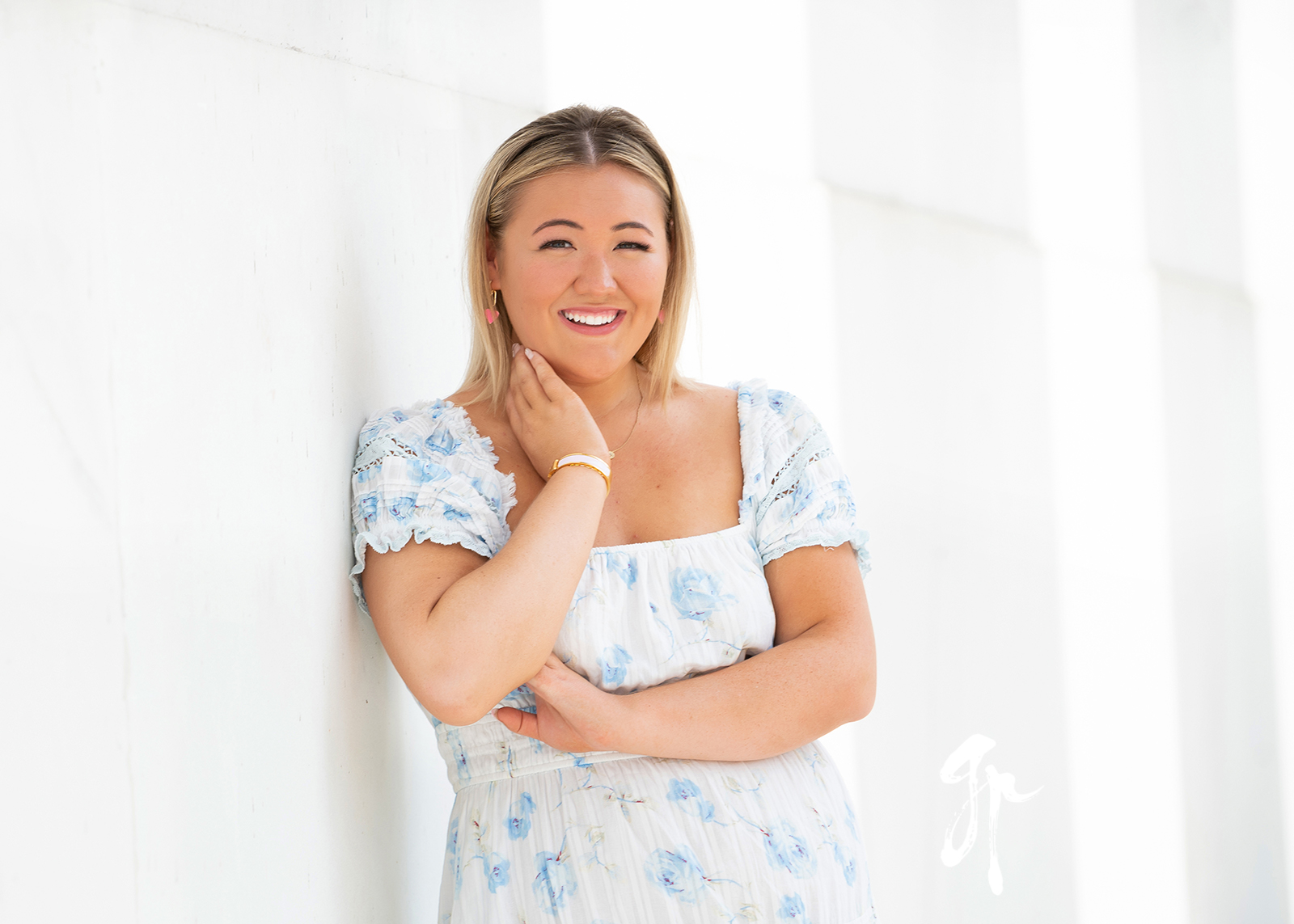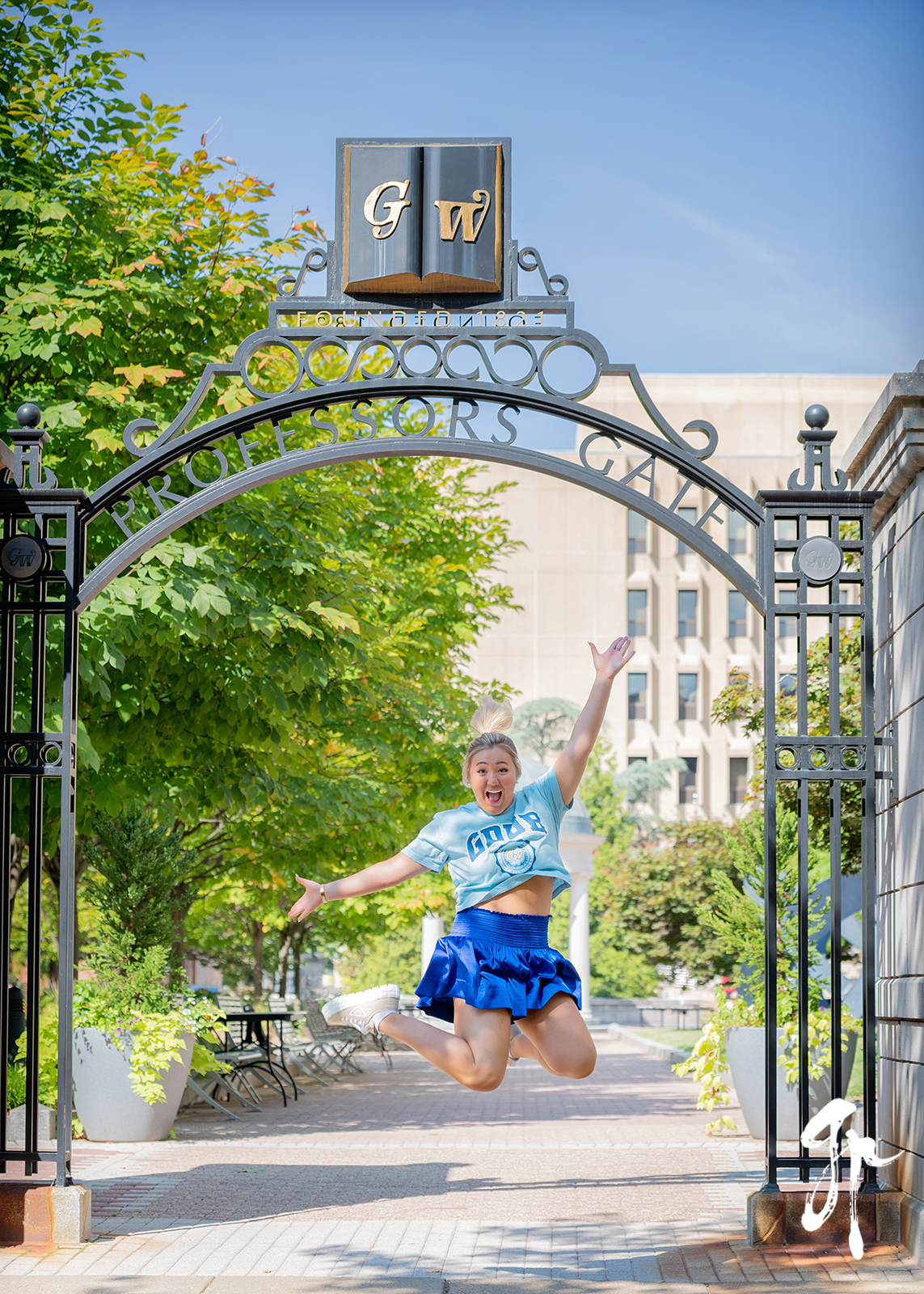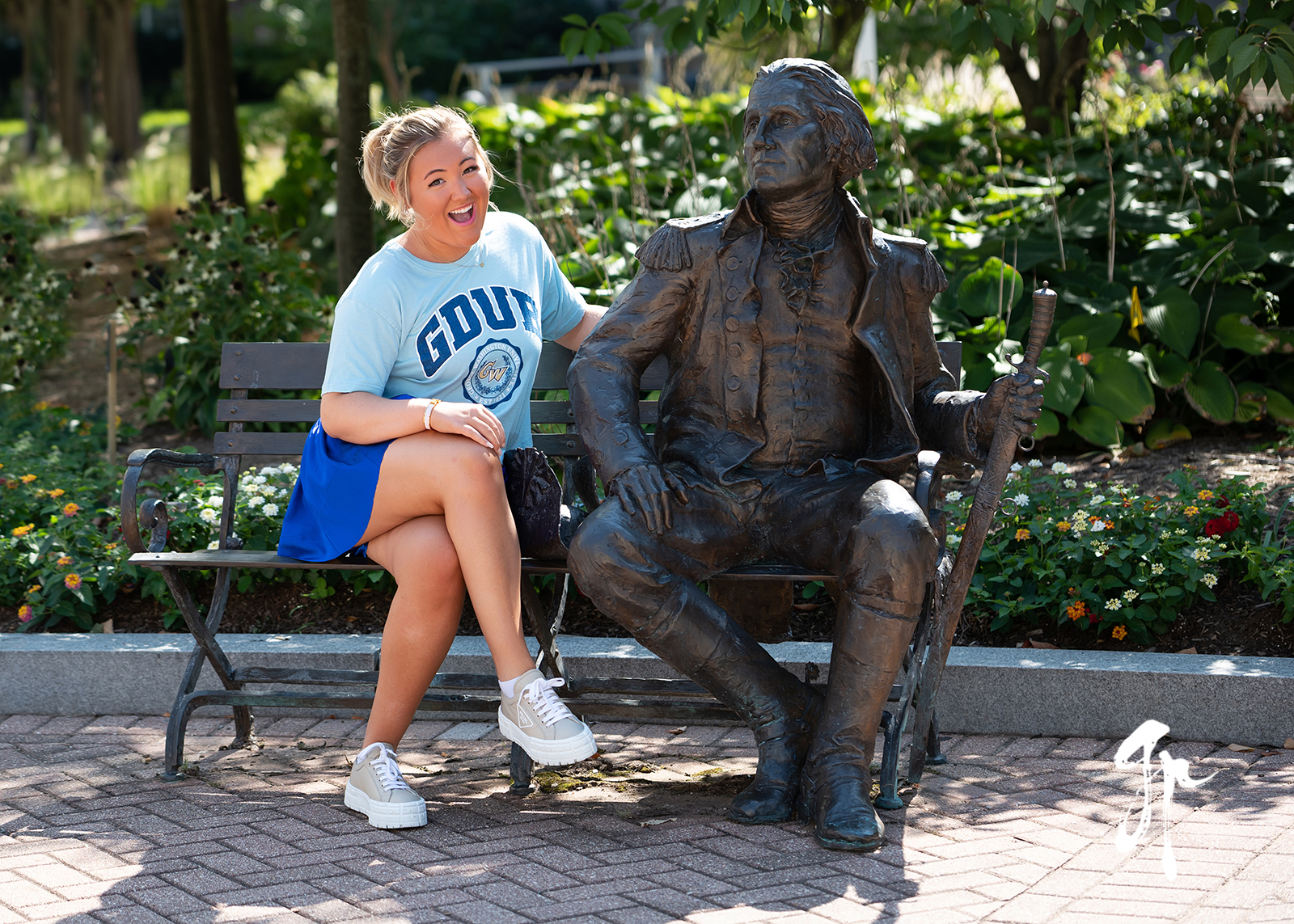 Other articles you might enjoy: