Senior portraits are an important rite of passage for many northern Virginia seniors.  While the high school photographer can take a couple of candid shots after he takes your formal yearbook portrait, it's much more fun to have a customized senior portrait experience!
Picking the right senior photographer involves balancing photographic style, session experience, and your budget.  Senior portraits will become more precious over time, so follow these guidelines to make sure you end up delighted!
Considerations for Choosing the Best Photographer for Senior Portraits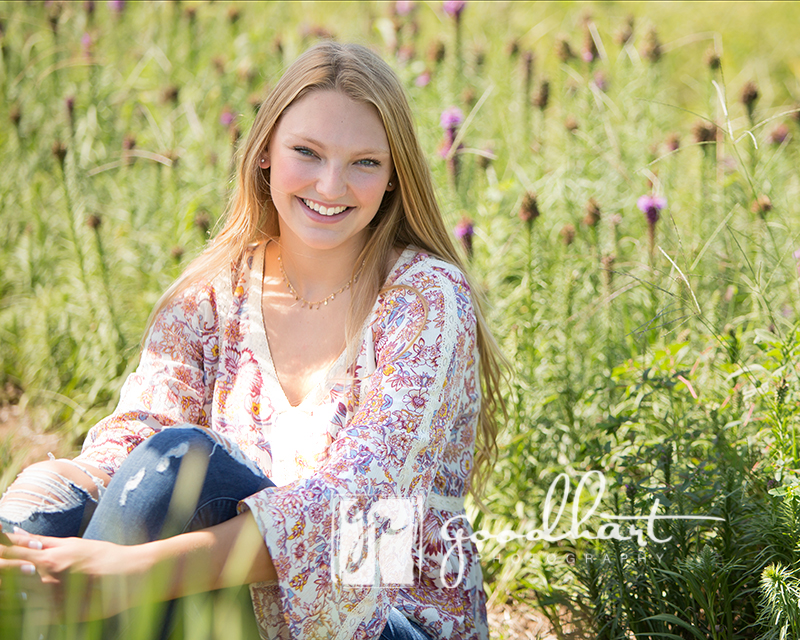 #1 – Style
Do you like the photographer's style? If you want a natural look, then don't choose a photographer who only uses high fashion posing or edgy filters or requires professional makeup.
If you want dramatic senior portraits, then don't book a photographer whose portfolio is filled with light, airy pictures of seniors looking boho chic in fields of backlit wheat.
Look over the photographer's gallery and make sure you like their senior portrait style.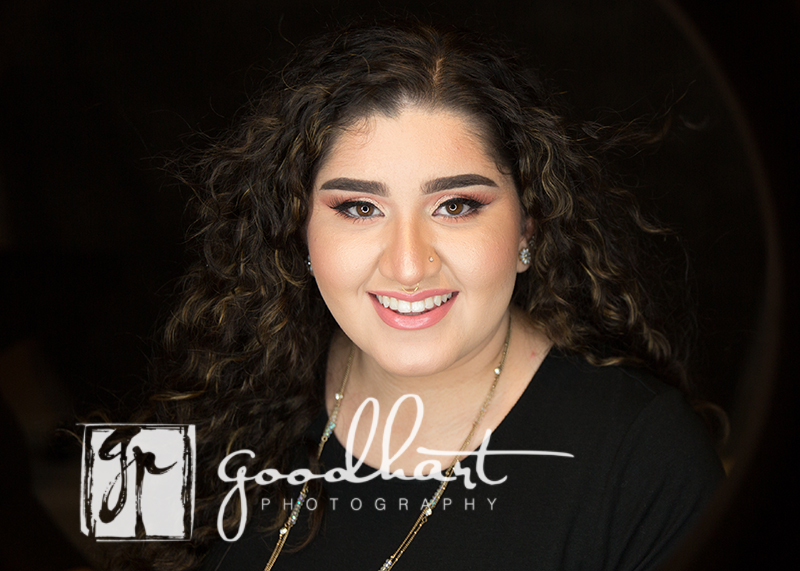 #2 – Location Options
Do you want studio portraits or location portraits? Some photographers are location only, so if you hate sweat and bugs and want to stick with studio, make sure to choose a photographer like Goodhart Photography that can offer you a studio experience.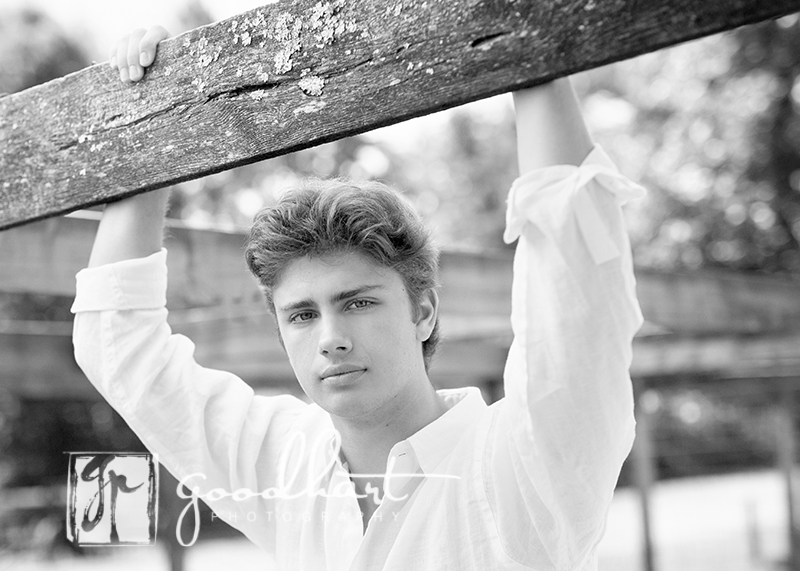 #3 – Proofing Options
How do you want to place your order? Do you want an online gallery, or would you prefer to go to the photographer's studio and look at images projected onto a large, high definition television?
If there are a large number of proofs, it can be very helpful to have an in-person sales session to narrow down your favorite senior portraits, as it is easier to zoom in on images and compare them side-by-side.
At Goodhart Photography, you can choose the proofing option that works best for you and your schedule.
#4 – Products versus Digital Files
What are you planning to order? Do you need digital files to create your own graduation announcements and prints? Keep in mind some photographers don't sell digital files, so it's important to ask before you book your session.
And some photographers don't work with professional labs and ONLY deliver digital files, so if you were planning to get a framed canvas portrait to hang over the fireplace, make sure your photographer offers that.
Goodhart Photography offers a wide range of products, from wall portraits to albums to prints, as well as digital files.
# 5 – Budget
What is your budget? Some photographers put their pricing on their websites, and others like Goodhart Photography will send it to you if you reach out and ask. Still others won't let you see their pricing before the sales session and will just give you a ballpark range before you book your session.
#6 – Availability
And finally, is your photographer available? Some photographers take off for a couple of months (December and July) to be with their families. And many senior photographers book a few months in advance. The busiest months of the year at Goodhart Photography are September, October, and May, but if you are able to do a shoot during the week I should be able to fit you in for senior portraits!
Questions? Comments? Ready to book? Get in touch with me here!