So you've decided you need a Northern Virginia photography studio for an updated headshot or a family portrait or to commemorate your child's senior year of high school. And you've done a little research and made inquiries with other photographers and you find yourself a little surprised by the pricing.
Yes the photographs are gorgeous, but you don't need or want a full portrait experience with a 75 minute photoshoot, multiple outfit changes and a makeup artist.
You just want a couple of nice photographs and digital files to use for your business card or website or graduation announcements.
I created my signature Simplicity Sessions just for you!
WHAT IS A SIMPLICITY SESSION?
These are quick and easy outdoor photoshoots in my yard. You can choose to have the adjoining woods and my yard as your backdrop, or I can set up my outdoor studio for you, or both. Either way, it will cost you hundreds of dollars less than a custom photography experience on location.
These sessions are perfect for the quick headshot, or the senior guy (or girl) who doesn't really want to deal with senior pictures but is humoring his mom (as he should!). Most clients find the sessions fun and relaxing too!
Sessions are fast and easy, usually between 10-20 minutes, and you will receive an online gallery with dozens of proofs to choose from.
Once you select your favorite images, I'll retouch them and deliver them to you through a download link.
WHERE IS YOUR NORTHERN VIRGINIA PHOTOGRAPHY STUDIO LOCATED?
Goodhart Photography is located in the Cascades community in Potomac Falls, Virginia. It is easily accessed from Route 7, Fairfax County Parkway, and Route 28.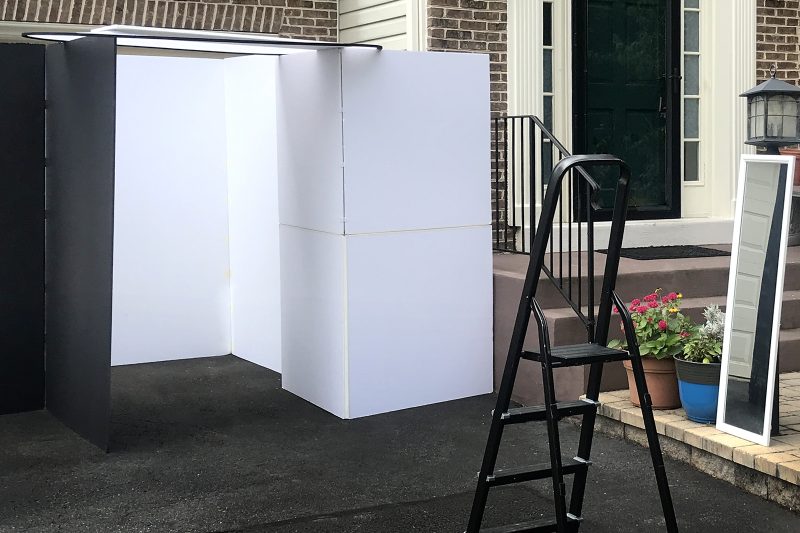 HOW MUCH DO SIMPLICITY SESSIONS COST?
Simplicity Sessions start at $225 and are scheduled for Tuesdays, Thursdays, and Sunday afternoons. The Portrait Studio Simplicity Sessions are also weather-dependent, so when we book your session we will also reserve a backup day.
If you want to take advantage of the yard, late afternoon is the best time to schedule as the light is particularly pretty through the woods that time of day.
All of the images taken in this post were taken in my northern Virginia photography studio!
Click here to read "8 Signs You Need a New Headshot".
Click here to get in touch about a Simplicity Session.