Gorgeous Kelly, Dominion High School Class of 2014, has it going on. Classically beautiful, and brainy as well — she's attending University of Virginia this fall. We decided to do her senior pictures at Trump National Golf Club, where she and her family, as members of the club, have spent many happy times together.   To have your senior pictures taken at Trump National, you need to be a member and schedule your pictures on a day when the club is closed.  Plus a golf cart is convenient!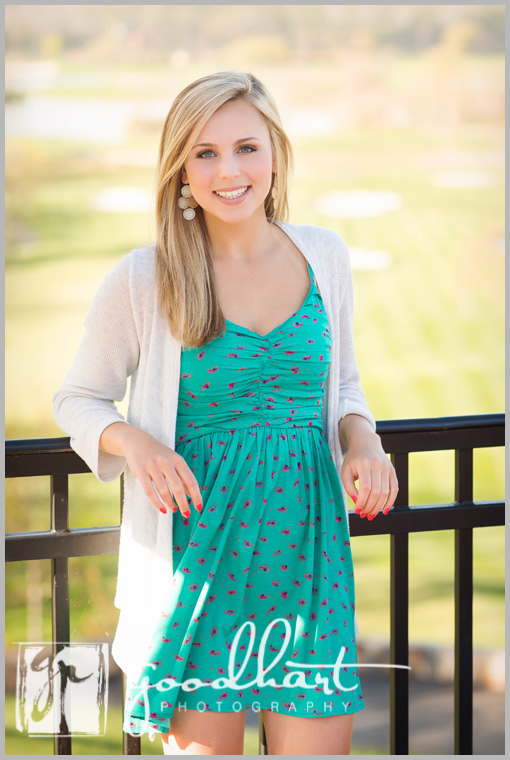 It looks so bucolic — a lovely setting, even in early spring.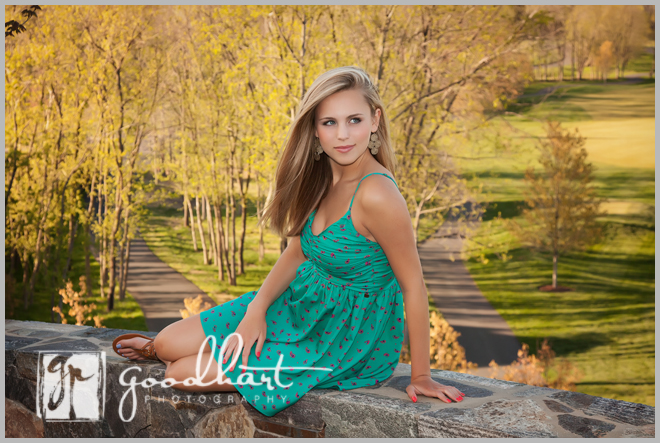 Kelly changed into a beautiful white dress, and we we took advantage of the woodlands and a stone wall for the next series of images.  Believe it or not even though Kelly looks so serene, there is a skunk about 80 yards away from us!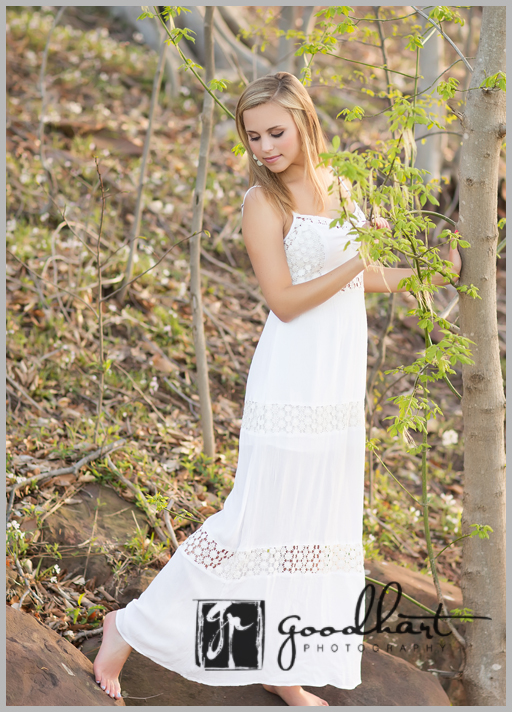 I love to do closeups — she's so flawless!  Kelly's makeup was done by Meredith Ehler of HomeFashionBeauty.com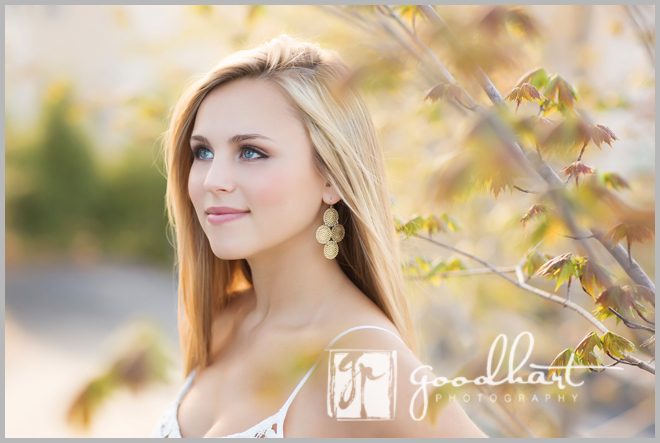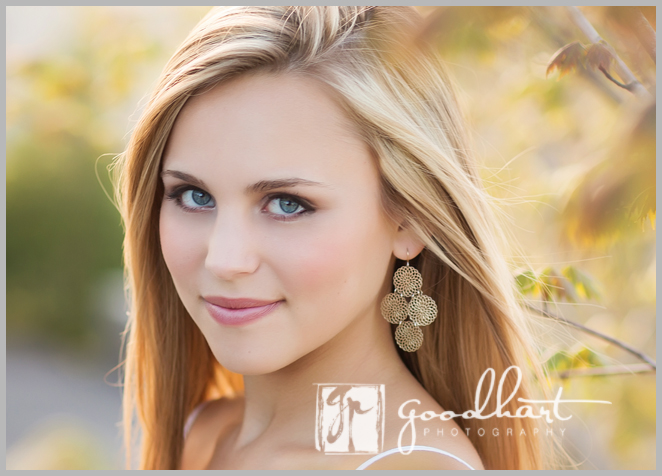 Even though these are not birch trees, little groves like this alway, always remind me of the Sound Of Music.  Kelly looks stunning wandering through the grove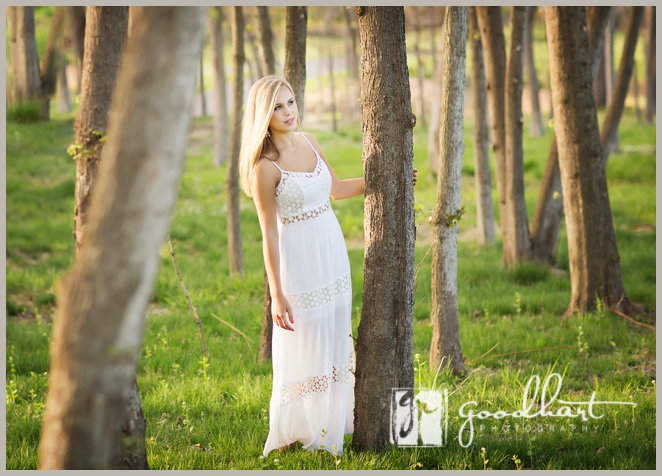 Here we did a slightly more high fashion look next to Trump's waterfall — beautiful even when the water isn't flowing.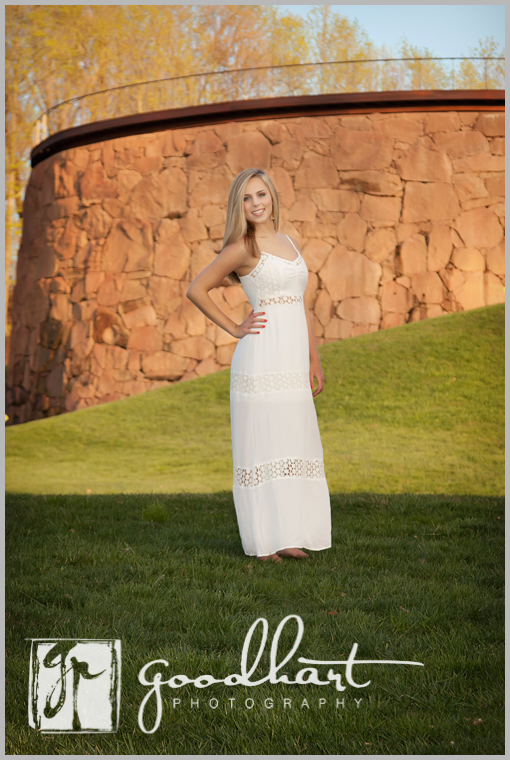 Wouldn't this be a gorgeous setting for a wedding?  Kelly is standing on top of the waterfall seen in the picture above.
Then we drove down to the river, to take pictures in the last rays of the day…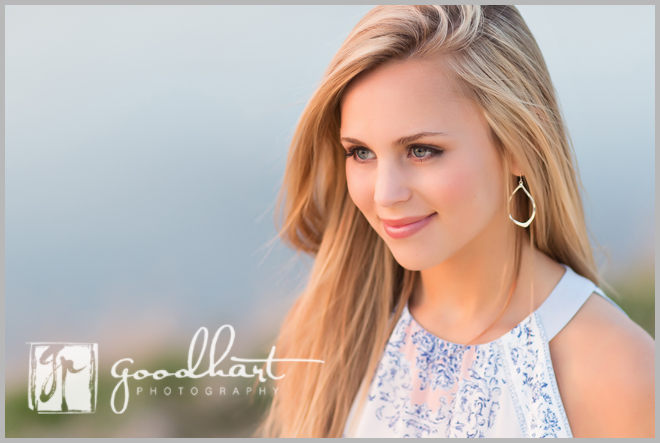 And here I did a little bit of digital painting….The setting  is perfect for impressionism.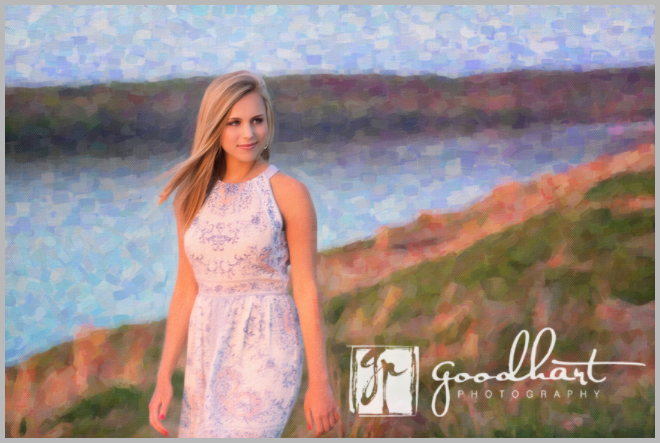 Well that's all for now! Spring is a great time for senior pictures, and Class of 2014 it is NOT too late! We still have a few openings, and if you book soon there is a 2-3 week turnaround from session to product for gift prints and digital files!
Click here to see some other great locations for senior pictures.
Ready to book your own senior portrait session with Goodhart Photography? Get in touch here!