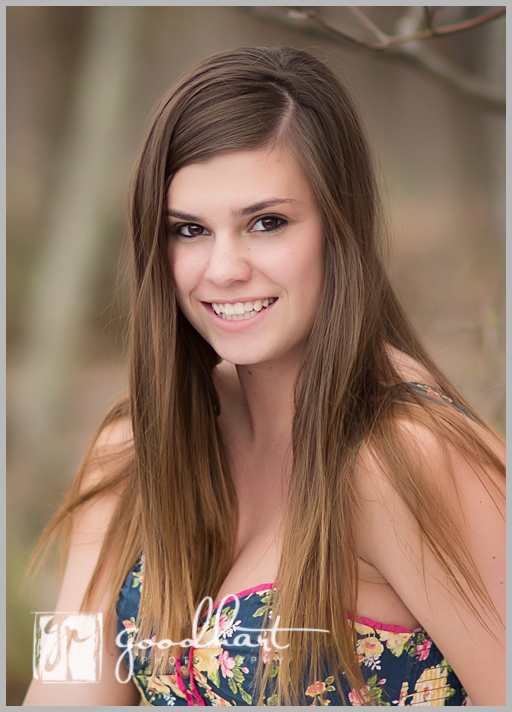 Introducing the beautiful and intelligent Ally — Class of 2014, Dominion High School.   She's so smart (she's off to UCLA in the fall!!) and athletic (horseback riding, cheerleading) and nice and funny — we had a great time out at Fox Rock Stables, where she keeps her horse Jazz.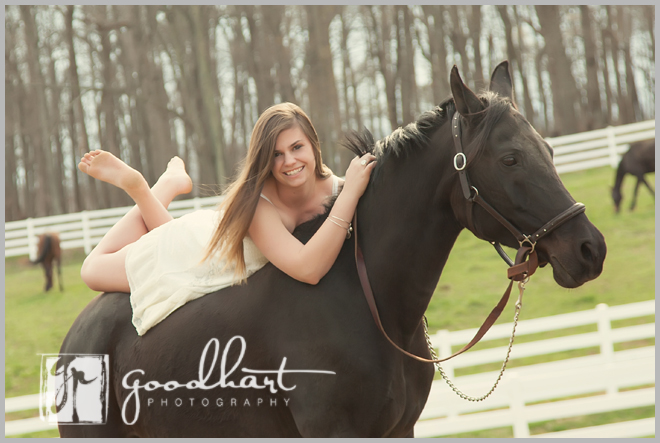 Jazz is a beautiful, gentle pony that Ally has owned and ridden for years.  You certainly couldn't do a pose like this with just any horse!!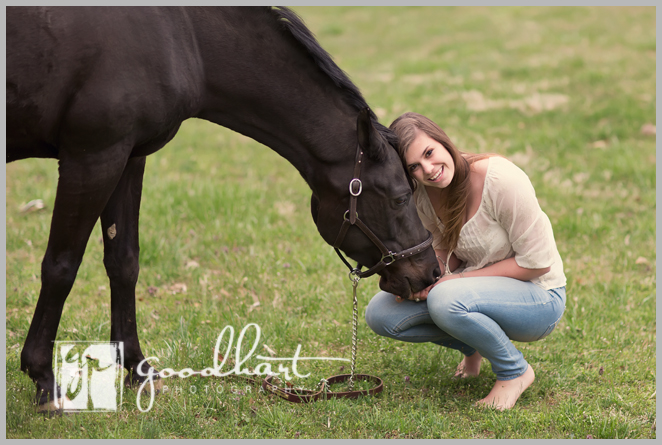 You can see their bond, that special connection between girl and horse here.
I love this picture because it shows Ally's playful, fun nature.  Plus her vibrant little spring dress is so cute.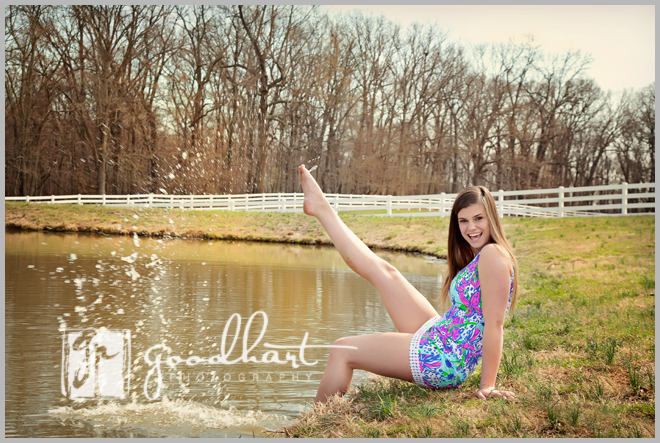 And here are a couple of pensive shots — I really love them too, I think this one here emphasizes her gorgeous eyes and beautiful skin.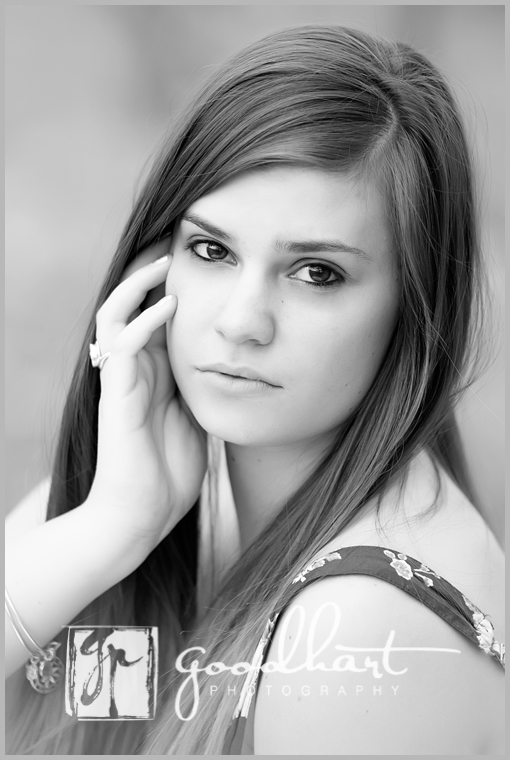 And this one is a little different, but there is something so evocative about it, and I love the simple white dress and the breeze in her hair and the bare woods behind her with hints of green and spring to come.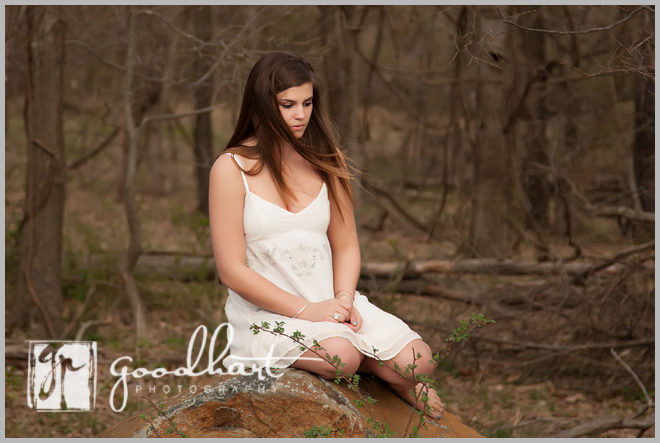 Well that's all for now! Spring is a great time for senior pictures, and Class of 2014 it is NOT too late! We still have a few openings, and if you book soon there is a 2-3 week turnaround from session to product for gift prints and digital files!

Click here to see some other great locations for senior pictures.

[pd_promobox size='full' last='yes' background='#fafafa' titlesize='190%' titlecolor='#333333′ contentcolor='#555555′ fontsize='110%' bordercolor='#eaeaea' buttontext='Contact Angela' buttontextcolor='#ffffff' buttonbackground='#06202b' buttonborder='#06202b' buttonsize='110%' linktype='page' pagelink='contact (19)' postlink='hello-world (1)' target='self']Ready to book your own senior portrait session with Goodhart Photography? [/pd_promobox]