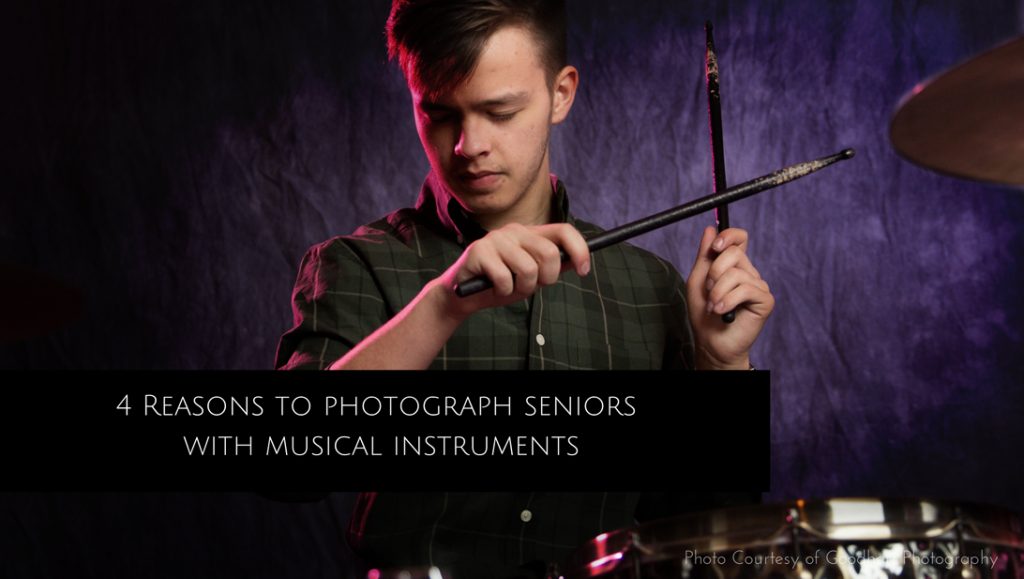 Some of my favorite senior pictures I've taken over the years are of seniors with musical instruments. From flute, saxophone, drums, and guitar — I've seen almost everything and I've loved the challenge of capturing the relationship between musician and instrument.
Sometimes seniors don't want to go through the "trouble" of bringing their instrument, but once they see their pictures they are usually very happy they did.
Here are four reasons you should bring your instrument with you on your senior shoot.
Reason #1 – It's a Part of Who You Are
Your senior pictures are supposed to reflect who you are. If music is a part of your high school experience, then what better way to showcase this side to your personality than to be photographed with your instrument?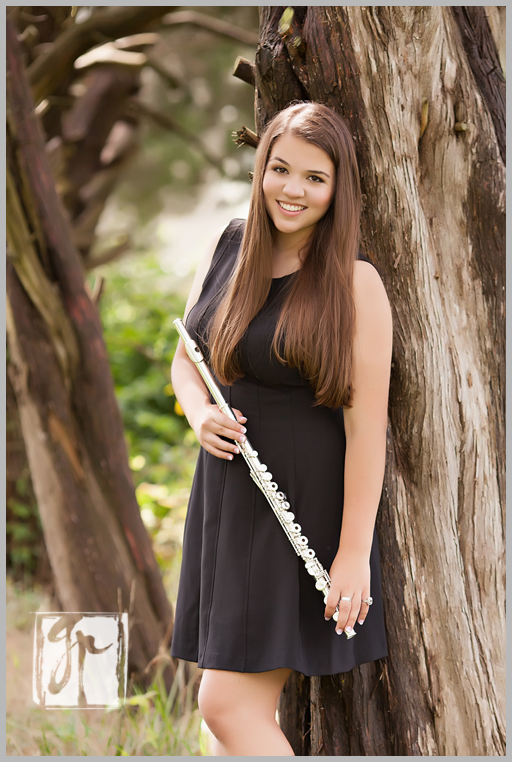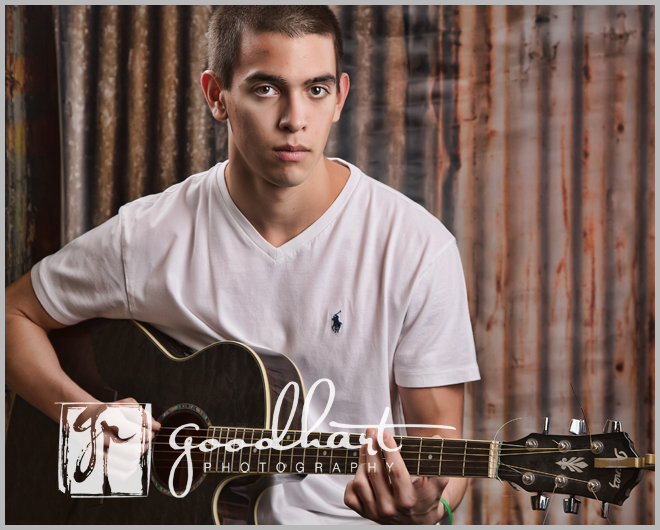 Reason #2 – It's Different
Not everyone can play an instrument! Bringing your musical instrument can help your senior pictures look more unique.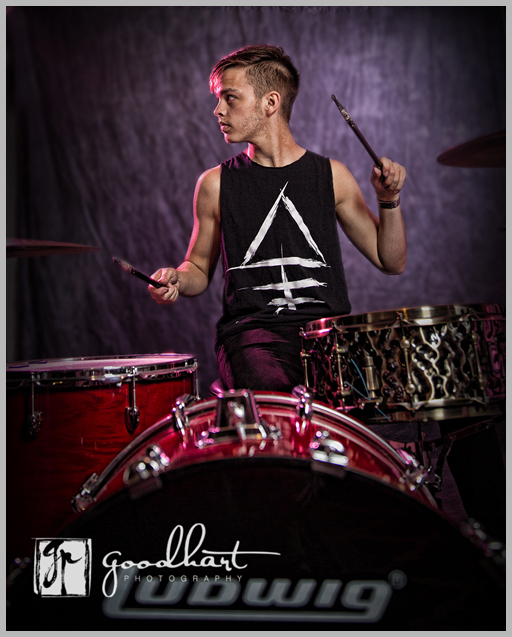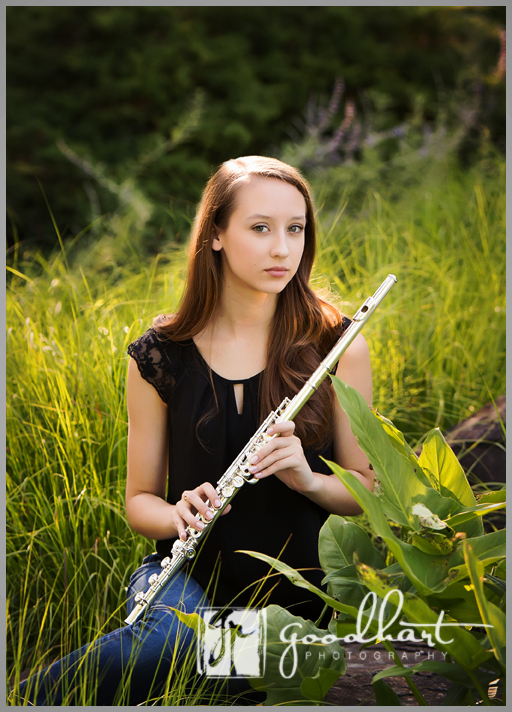 Reason #3 – Musical Instruments are Cool
Most instruments are visually interesting, if not actually beautiful. Families can spend hundreds and thousands of dollars on instruments. All that polished wood and gleaming metal adds texture and interest to your pictures, and helps them look great!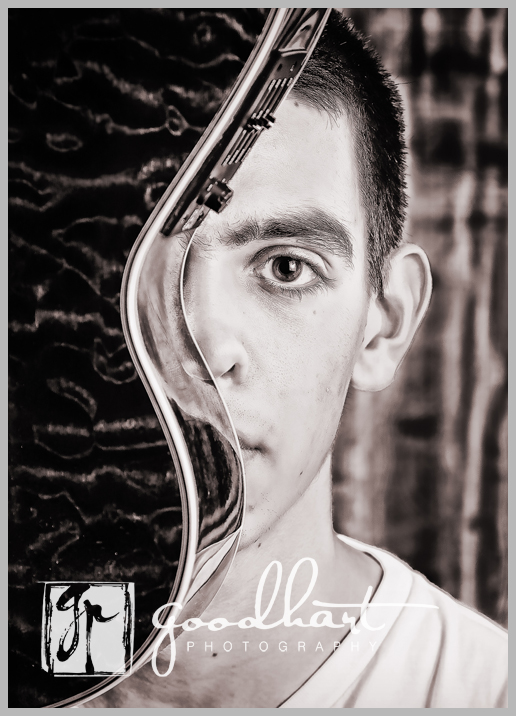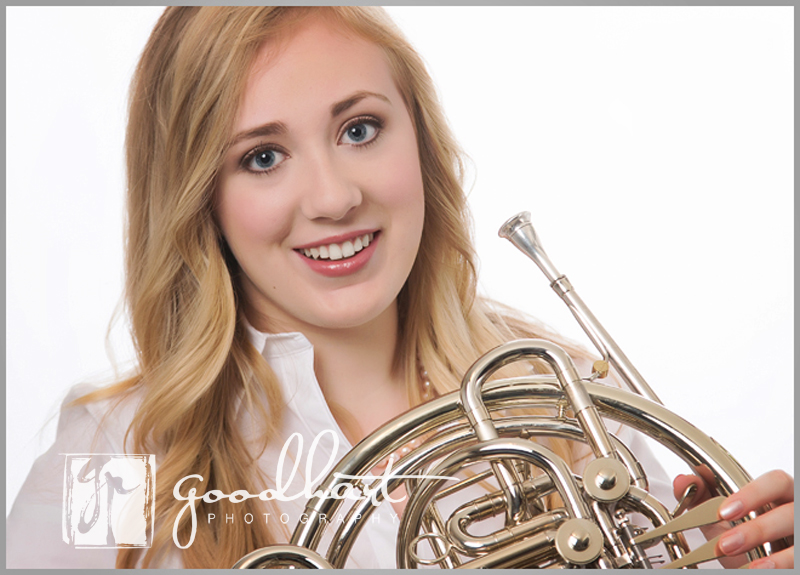 Reason #4 – It's Fun!
A beloved instrument can help you feel at ease right away. Many seniors aren't used to being the star of a photoshoot, so your instrument provides a sense of comfort because it is so familiar and gives you something to do. And as a photographer, seeing the interaction between a senior and his/her instrument often inspires me creatively.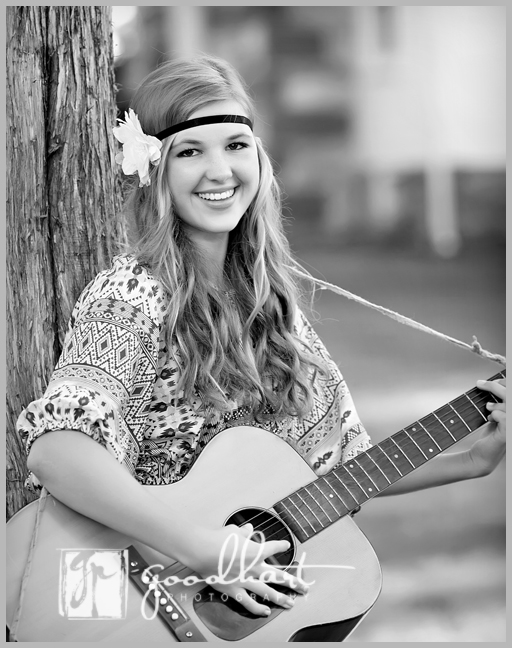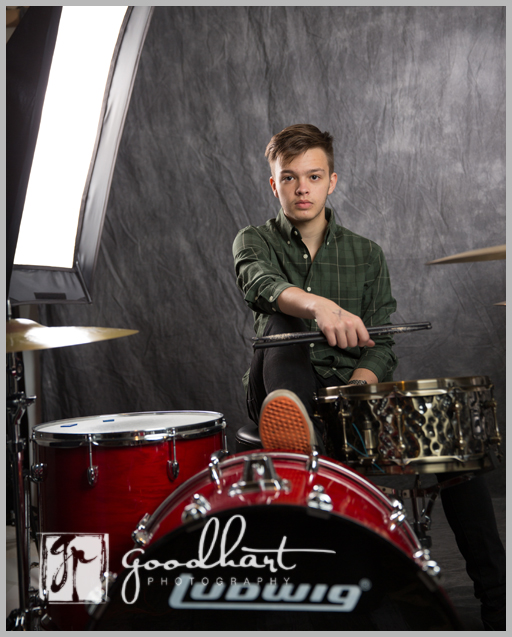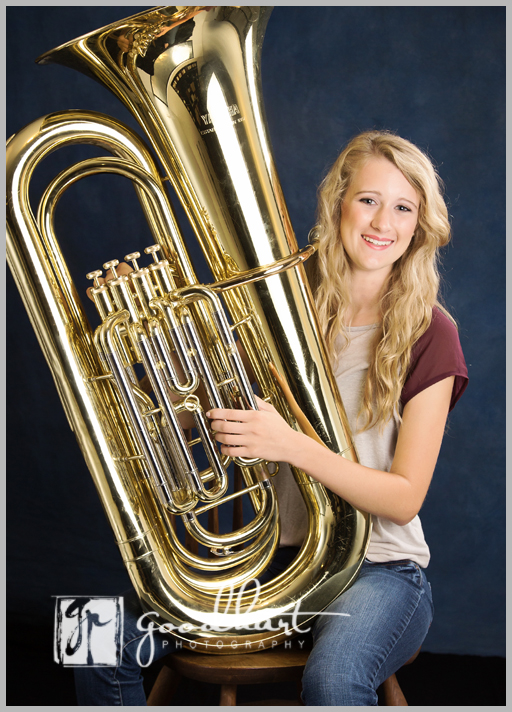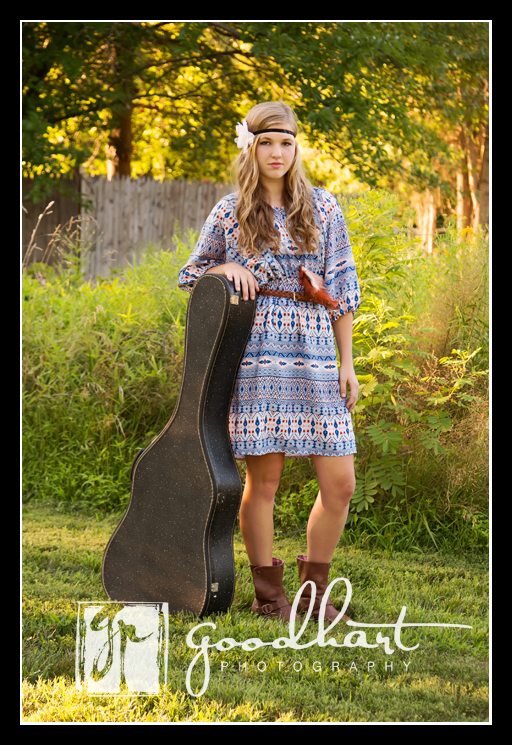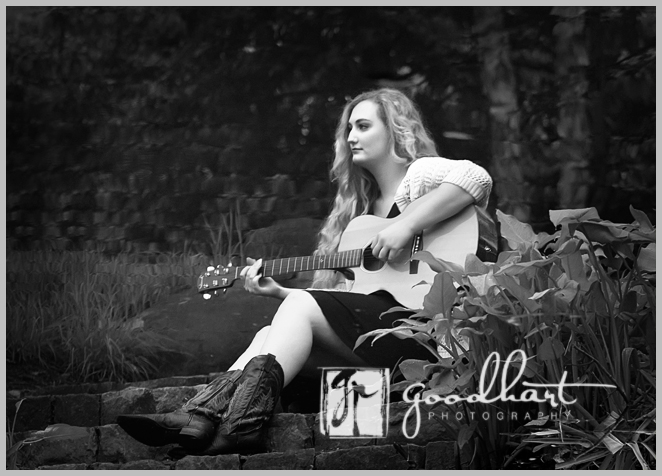 So there you have it, four great reasons to pick up the phone and give Goodhart Photography a chance to photograph your high school seniors with musical instruments!!
Ready to Book Your Own Senior Pictures?