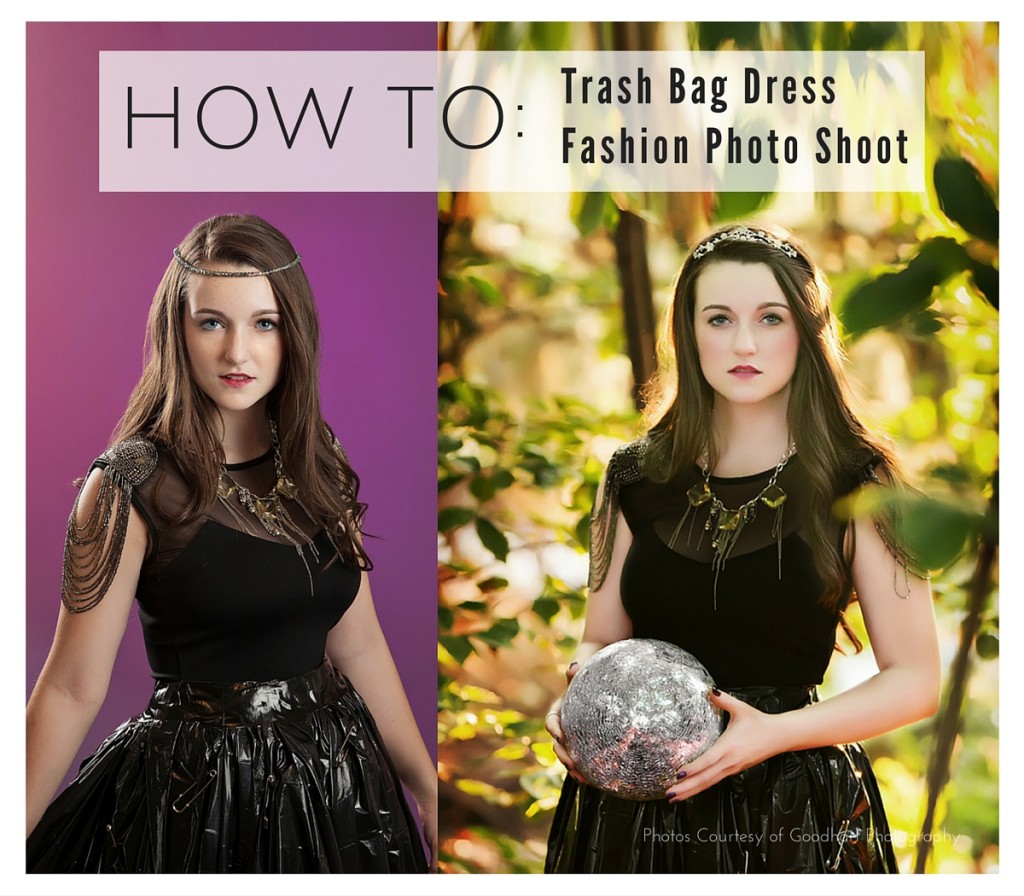 So you want to know how to do a trash bag dress fashion shoot. Good for you, they are so much fun! And for most photographers a bit out of our comfort zone. I wish I had taken behind the scenes pictures or video of the trash bag dress shoot, but I never remember those things when I am in the middle of the creative process.
So here we go!
Trash Bag Dress Step 1
The first step is to decide what style dress you are going to make and where you want to do the shoot. You can make a minimalist, edgy dress, and go shoot in graffiti alleys or against metal walls, or go the opposite and create a lush wedding styled gown with a long train and do the shoot at a wedding venue, or something in between.
We decided on a full, princess like skirt, as I had these old white branches in my basement and was envisioning some sort of dark queen of the woods look. I wanted the model to be regal and elegant, and to have lush, red lips.
Sidebar — Once upon a time I was going to use the branches for a winter wonderland set for Christmas shoots for children. Never happened — another great idea bites the dust — #CreativePeopleIssues .
Trash Bag Dress Step 2
The second step is to gather your supplies — trash bags, fasteners (you can sew, duct-tape, or pin a dress together), scissors, and inspiration!
Trash Bag Dress Step 3
The third step is optional, but if you can pull others in to help you with your project — a makeup artist, or a stylist, do it! My wonderful talented assistant Callie (Class of 2014 senior model, currently a sophomore at Savannah College of Art and Design), helped me with the styling on this shoot and actually made the dress!
Trash Bag Dress Step 4
The fourth step is to make the dress. Originally we envisioned a dress entirely out of trashbags, but we went with an easier approach and built the dress around one of Callie's old homecoming dress (yes Callie has style galore). And we made the dress on the model, because we were using duct tape and it was just easier.
Basically, Callie built a waist band with duct tape, and taped that to my gorgeous Class of 2016 senior model from Dominion High School, Devon. Devon was wearing one of Callie's homecoming dresses. Then Callie pleated and taped trash bags to the band to create a full skirt — similar to how you would create a tutu. I had purchased large safety pins, which Callie used as decoration on the gown — I'm not sure how well you can see that in the pictures though.
At one point, we were trying to blow up the bags a little to give the dress a pouffy, bubble look, but decided it looked better flat and layered. Being able to go with the flow, to have a vision but not be completely vested in a specific outcome is a key to success in the creative process.
Trash Bag Dress Step 5
The final step is to take the pictures! Be adventurous, try different posing and lighting styles.
Senior Model Trash Bag Dress Fashion Shoot
For the first portraits, I tried gelling my lights to get different colors on the grey paper backdrop. I love how it looked! I wish I had thought to turn one of the kicker lights on her #AnotherTime.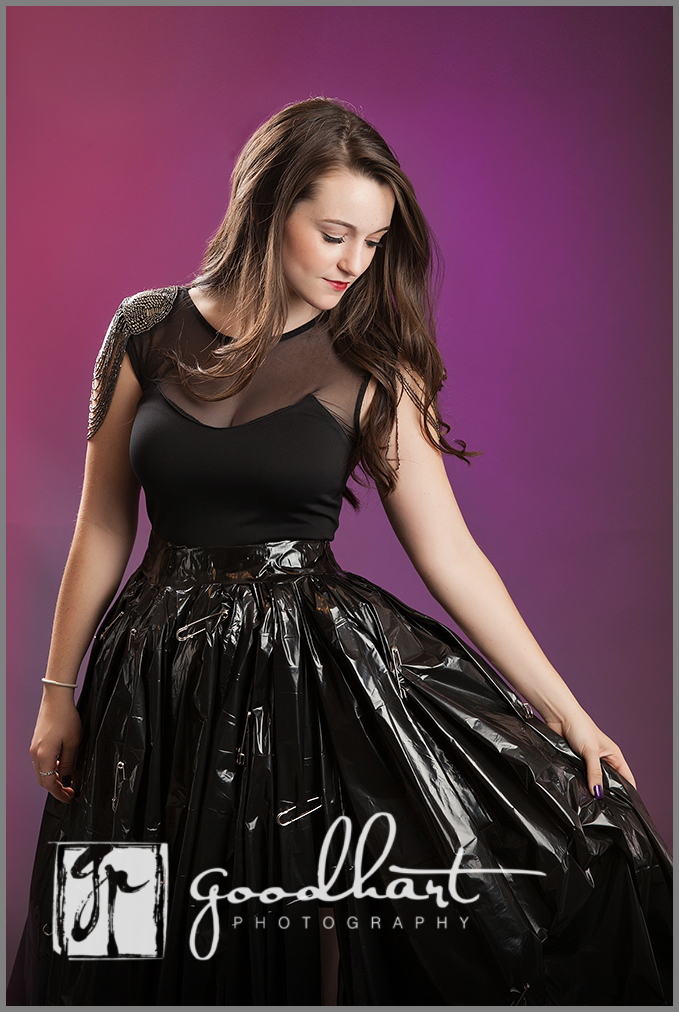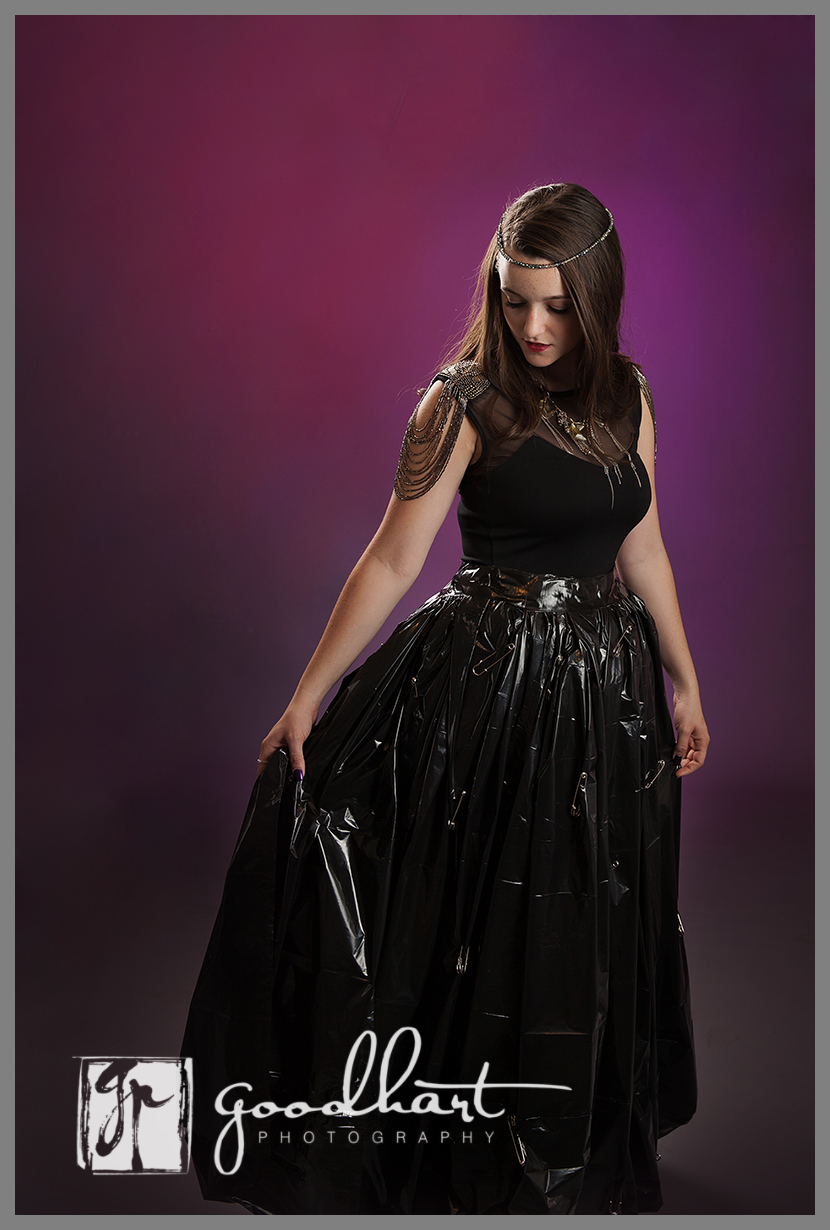 Then I pulled away the lights, and just photographed her on grey. The skirt opens to reveal Callie's dress. The fabulous necklace was hand made by Patricia of Patricia Barta Jewelry in Great Falls.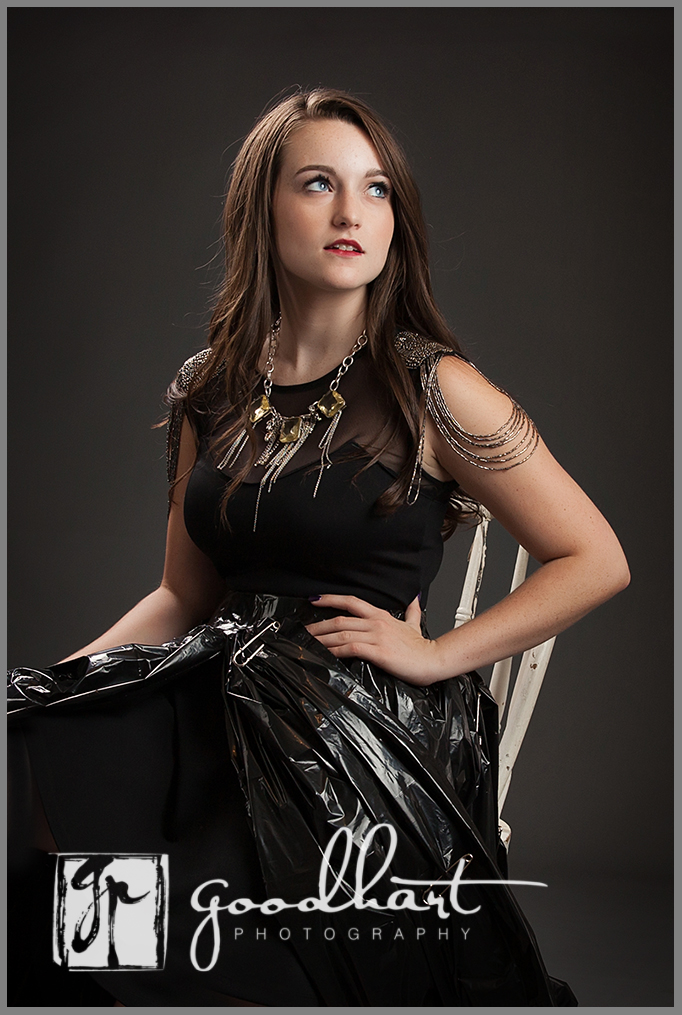 Then it was time to set up the branches! I think I should cement them into empty paint cans or something so I can move them around and store them more easily, but the day of the shoot I simply leaned them against the backdrop. I had Devon sit in a black chair I own, and told her to look at me like I was a messenger from an enemy kingdom — regal and distrustful at the same time. We used the necklace as a circlet crown.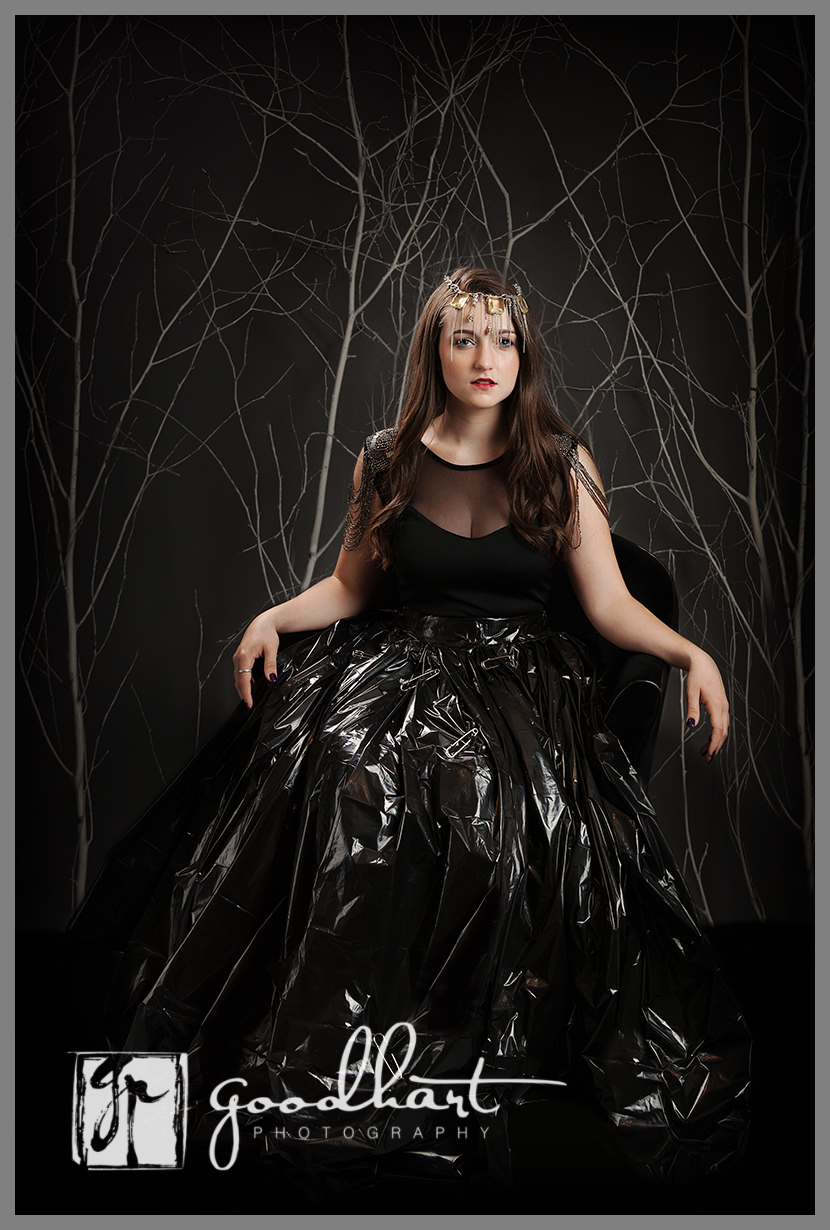 We decided we liked the royal court feel! We ran around the home and studio and grabbed random items to stage an interior castle shot.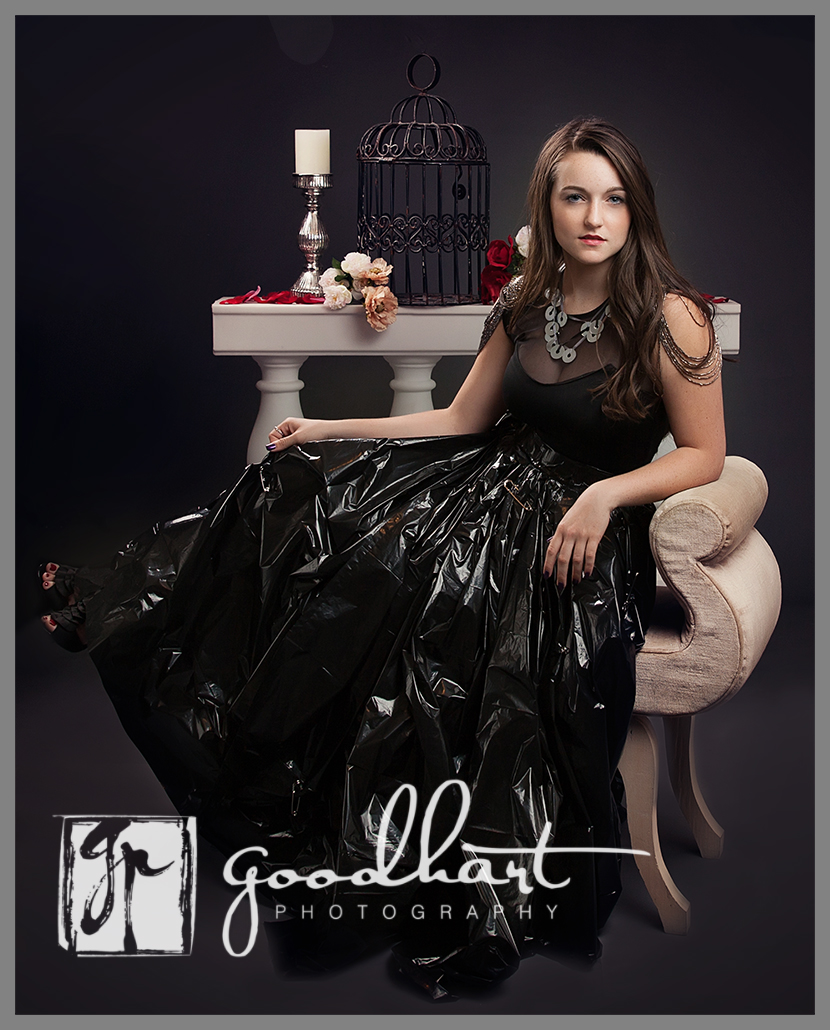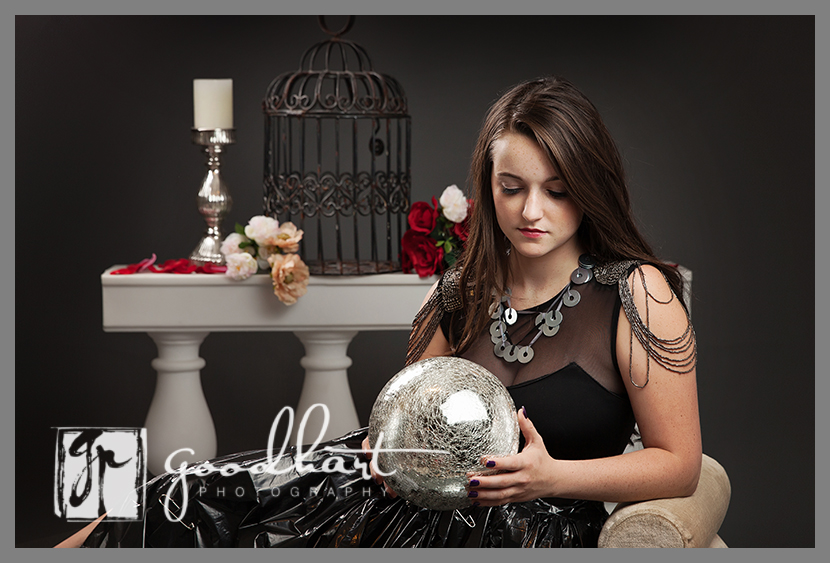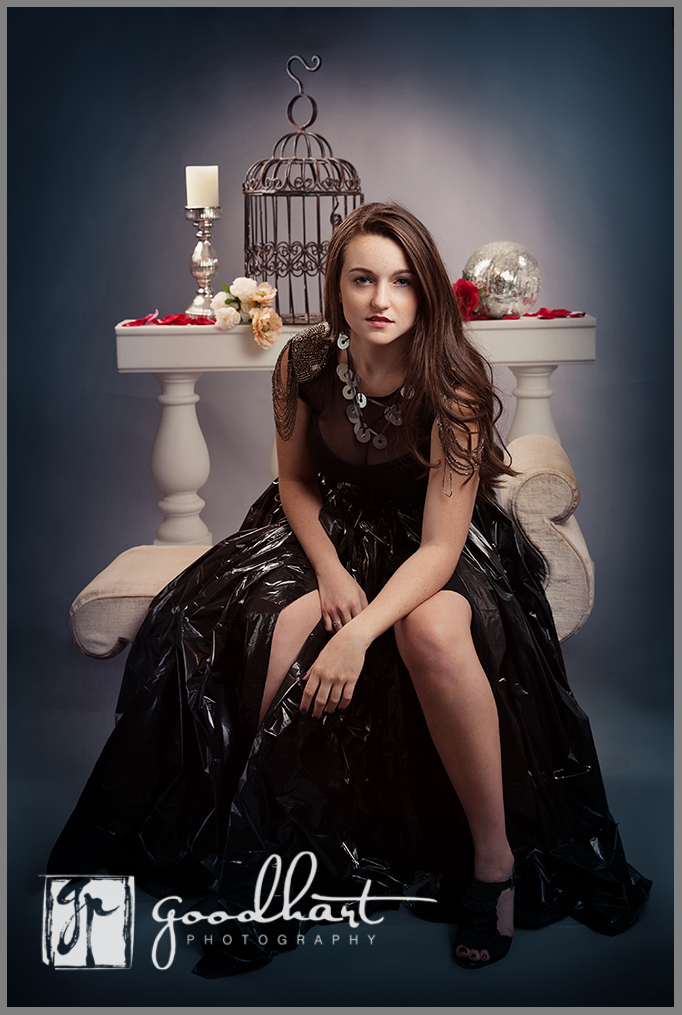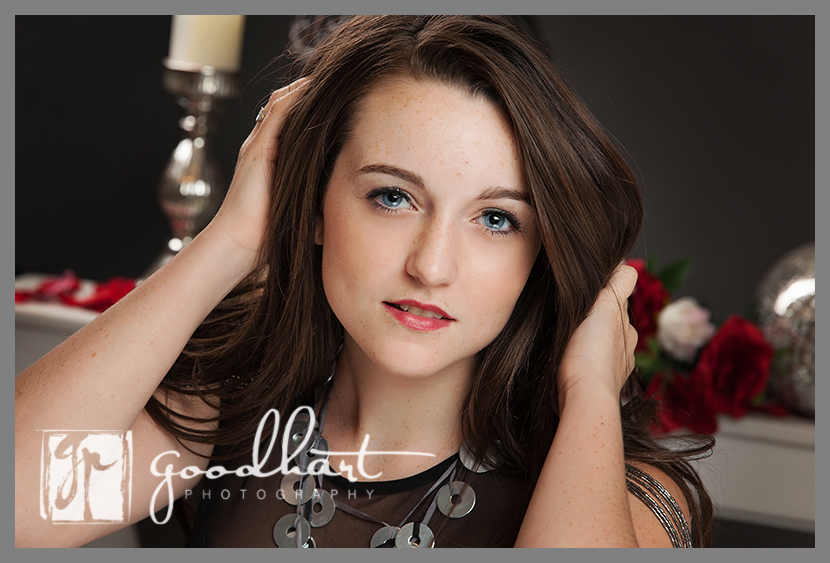 Notice the necklace in the picture above — Callie strung that together with silk ribbon and washers I bought off of Amazon #ILoveAmazon.
Now perhaps you are looking at these pictures thinking you don't have the space to do a studio shoot — well I will confess I have to use a lot of photoshop to clean up my backgrounds! My studio space is VERY small. Here is a pullback!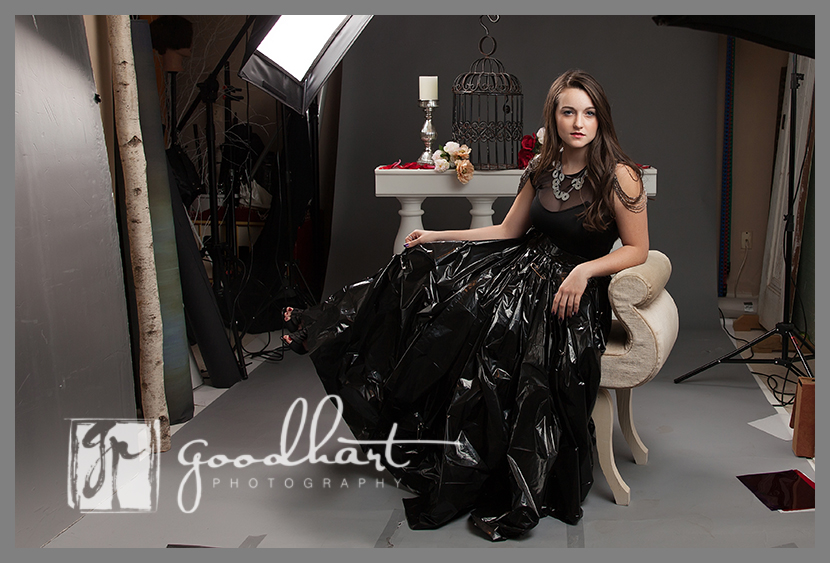 Finally, we went outside to do some more pictures. It was hot and humid, so we only did a few pictures outside. This one was with all natural light: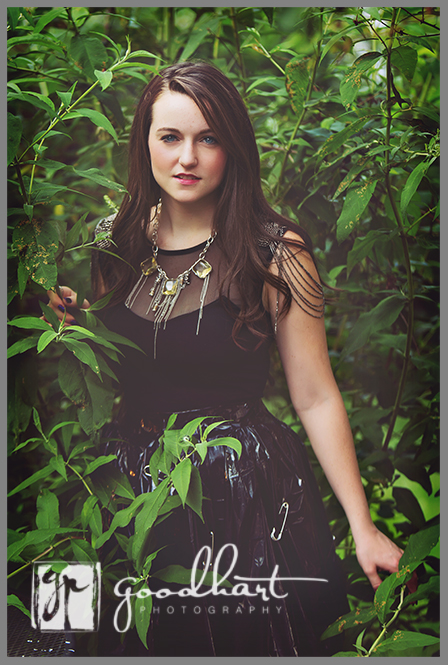 And this one used off-camera flash — I used Alien Bees and a Vagabond. My challenge here was to get directional light and turn day into night. Success!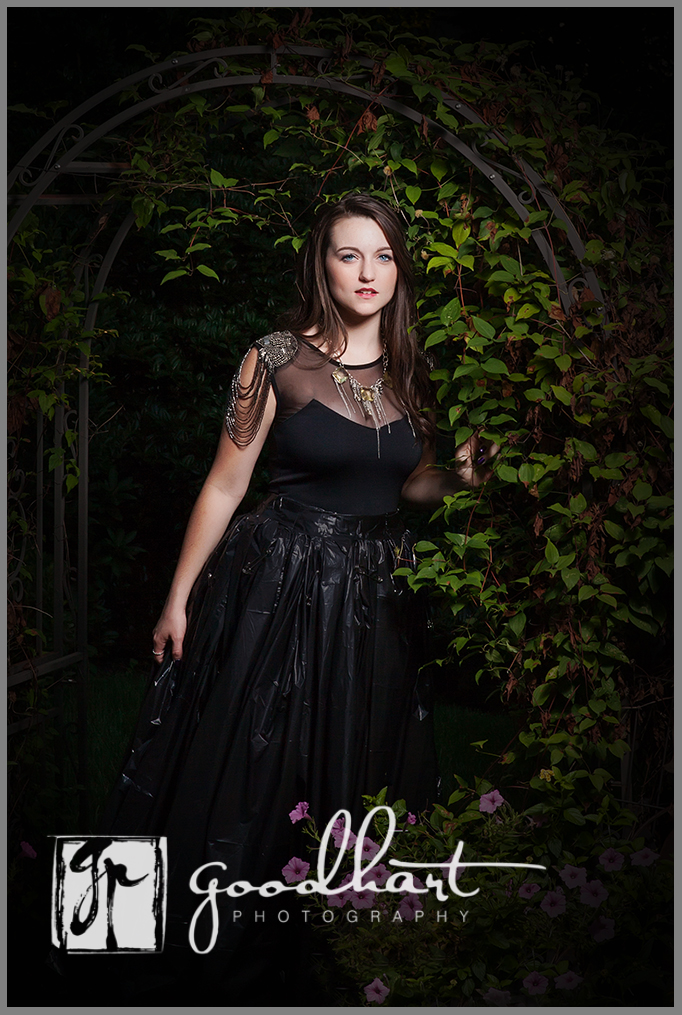 There are so many more incredible pictures, but that's it for now!
Want more information about senior pictures? Click here.