Over the years, many of my clients, friends and family often ask me for advice about purchases. So I decided to create this resource page to answer everyone's questions and provide links to products all in one place.
Modern phones are capable of taking great pictures. Check out this blog post here. The advantage of using your phone to capture your life is that your phone is always with you, and it is light and portable. Some phones can even create the blurry background that is so highly desired in portraits.
If you want to have more control over your photography, then a digital camera can be a good investment. There are several types of digital cameras, point and shoot, cropped sensor SLRs, and full framed SLRs.
What are the differences? A point and shoot camera has the zoom lens built into the camera body. They are lightweight, easy to use, and take great pictures. You'll be able to hone your photography skills and take control of camera settings. However, you will not be able to swap out your lens, and the image quality is not as high as images from SLRs.

SLRs are cameras with removable lenses. This opens up a world of creative possibilities. A full frame camera means that the sensor inside of the camera that captures your image is the same size as 35mm film. Full frame cameras are expensive and heavy, so camera companies began to manufacture cameras with smaller sensors. Smaller sensors however meant that the cameras couldn't record everything the lens could capture — the small sensors were in effect cropping the image, hence the name "cropped sensor".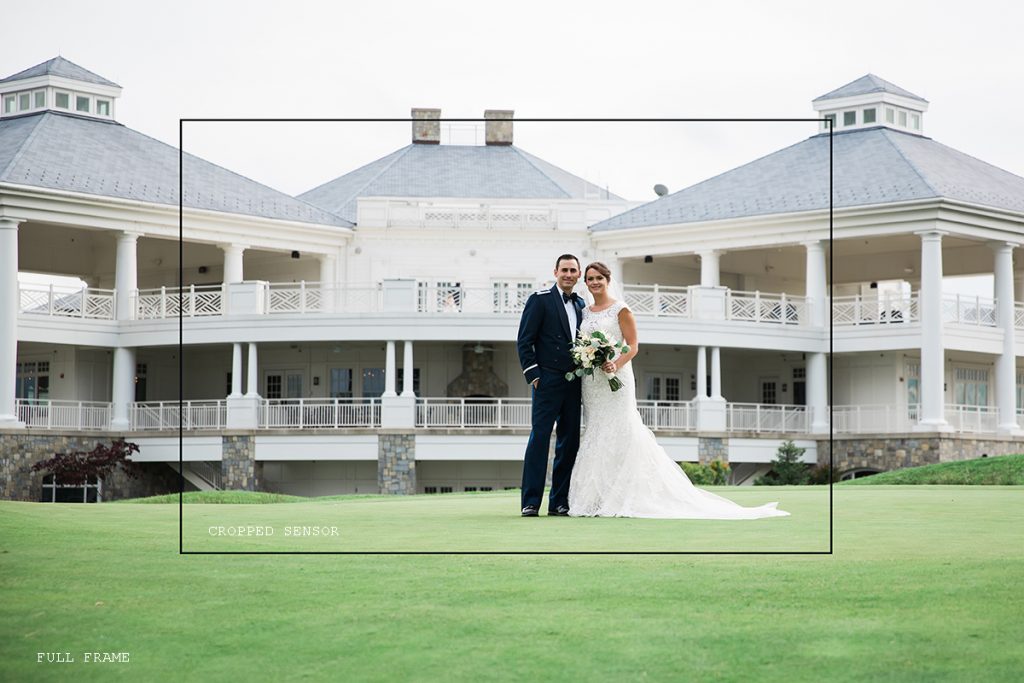 Point and Shoot
Nikon Coolpix B700 $495
I love the Nikon CoolPix. It was my first digital camera (an earlier version of the one below) and I created many, many wonderful images. A point and shoot camera means that you can't swap lenses, but you can still hone your photography skills, take control of camera settings, and develop your creative eye.
Even though I'm a Canon girl now, I started creative photography with a Nikon Coolpix 5500 (an earlier version of this camera) and I loved it. At the time, it was one of the few cameras with a rotating viewing screen. I loved that feature and made extensive use of it.
The Nikon B700 has an ISO range of 100-3200, which means it can take decent photos in low light. The zoom lens range is from 24-1440 mm F3.3-6.5 which is very versatile. Plus it shoots video! The price ranges from $400-$500.
---
Canon Powershot SX70 $550
Canon makes a competitor to the Nikon Coolpix B700, the Canon Powershot SX70.
The Canon Powershot has many of the same features — rotating view screen, the zoom and ISO are similar, and both shoot video. The Powershot shoots faster, has more autofocus points (9 versus 1 for the Coolpix) and it has a better viewfinder. However, it is a little more expensive ranging in price from $450-$550).
Cropped Sensor SLRs
These cropped sensor SLRs are good for a serious beginner. If you just want to dabble in photography and have something that takes better pictures than your phone and is easier to operate, it might be best to stick to the high end point and shoots.
Cropped sensor SLRs are also popular with photographers who have weak hands or arms as they are much lighter and easier to hold.

Canon EOS Rebel T6i $550
The Canon Rebel T6i (and the more expensive, more recently launched T7i) is an excellent cropped sensor camera for beginners. It has 19 autofocus points, an ISO range of 100-12800, a 3 inch articulating touch screen, and supports 1080 HD video up to 30p. It's a great camera for students and hobbyists that will allow you to take high quality images for a reasonable investment and that will continue to challenge you and grow with you for years to come. You can purchase it with the Canon EFS 18-55 lens listed below for just $599.
---
Canon EOS 80D $999
This is the upgraded version of the camera (Canon 40d) owned when I launched my business. It has a 3 inch fully articulated view screen, 45 point autofocus system, and takes beautiful images. The ISO (low light shooting capabilities) are crazy impressive on this — 16,000 compared to 1600 on the 40d. That means you'll be able to take great pictures indoors, at birthday parties or wedding receptions, etc… It takes movies, has wifi capabilities, and is an overall excellent high end consumer camera that you are unlikely to grow out of unless you decide to become a professional photographer.
I still use my 40d on vacations and for personal use. You can purchase the camera bundled with the Canon EF-S 18-135 USM Nano for $1400.
Lenses for Cropped Sensor Cameras
Lenses that begin with EF-S will not work with Canon's full-frame cameras. I have not used these lenses. However, I believe they are good lenses for hobbyists who want versatile lenses and who don't plan to become professional photographers any time soon. They have much better price points and are highly rated on Amazon.
Lenses are either zoom lenses, or prime lenses (no zoom). Zoom lenses are valued because you can stand in one place and get closer to or farther away from your subject by simply twisting the lens. One zoom lens can provide the range of a number of prime lenses.
Canon EF-S 18-55mm f/3.5-5.6 $199
There is also a newer EF-S 18-55mm lens with STM technology, which is quieter, focuses faster, and has better bokeh but costs $50 more.
---
Canon EF-S 18-135mm f3.5-5.6 $599
There are other versions of this lens, but you want to purchase the one with the new NANO USM technology which makes the lens very quiet and extremely fast to focus. It also has good image stabilization capabilities.
---
Canon 50mm f1.8 $125
This is a more recent version of the first prime lens I owned, the 50mm f1.8. It's perfect for portraits and events, and captures beautiful images for a very affordable price. It's very lightweight too.
Full Frame SLRs
Canon 6D Mark ii $1399
This is an incredible full frame camera at a great price that will enable you to take professional quality images. It has the 45 point autofocus system, a 3 inch vary-angle touch screen, HD video at 60 fps (no 4K), ISO range from 100-40,000, and built-in GPS, Bluetooth & Wifi. Plus it is dust and water resistant.
I don't own this camera, because I already own the 5dmiii. This camera gives the 5dmiii a run for its money at a fraction of the price. You can also purchase this camera with the kit lens, as the kit lens is the 24-105 lens. The kit runs around $2199.
If you're interested in the gear I use, click here. And if you'd like some lessons on how to use your camera, I'm available for group or individual instruction. You can reach me here.
Lenses I Love
These lenses will work on a full-frame or a cropped-sensor camera. Keep in mind however that if you use these lenses on a cropped sensor, the images will appear zoomed in compared to those taken on a full-frame camera. See above for clarification.
Canon 50mm f1.4 lens $349
This is a wonderful all-purpose lens, known for its excellent color, beautiful background blur and affordable price. Images are sharp and clear, and the lens is still compact and fairly lightweight.
---
Canon 85mm f 1.8 $369
This gorgeous lens is the classic portrait lens, with great color and beautiful background blur to make subjects pop.
---
As a macro lens, you can get close to your subjects and reveal small details in your images with remarkable clarity. I had a lot of fun with this lens early on because flowers were my favorite subject. I still use it for detail shots at weddings. This lens also is beautiful for portraits.
---
Canon 70-200mm f4 $599
This is an outstanding zoom lens that lets you capture far-off action or take stunning portraits. Image quality and background blur are excellent, and it's fairly lightweight.
---
Canon 24-105L f4 $1099
This lens is one of Canon's professional grade lenses (that is what the L at the end of the focal length means) and it is an excellent all-purpose zoom lens. It's perfect for travel or events, because you can take wide angle pictures and then zoom in to get more details. It also takes great portraits. I used this lens on almost every shoot for the first 5 years of my business.
Questions about any products listed on this page?
These are Amazon affiliate links and you are welcome to use them, but if there is still a camera store in your neck of the woods go check it out! Staff are usually photography buffs and a source of valuable information, plus it's fun to browse all of the cool photography-related gear and gadgets.