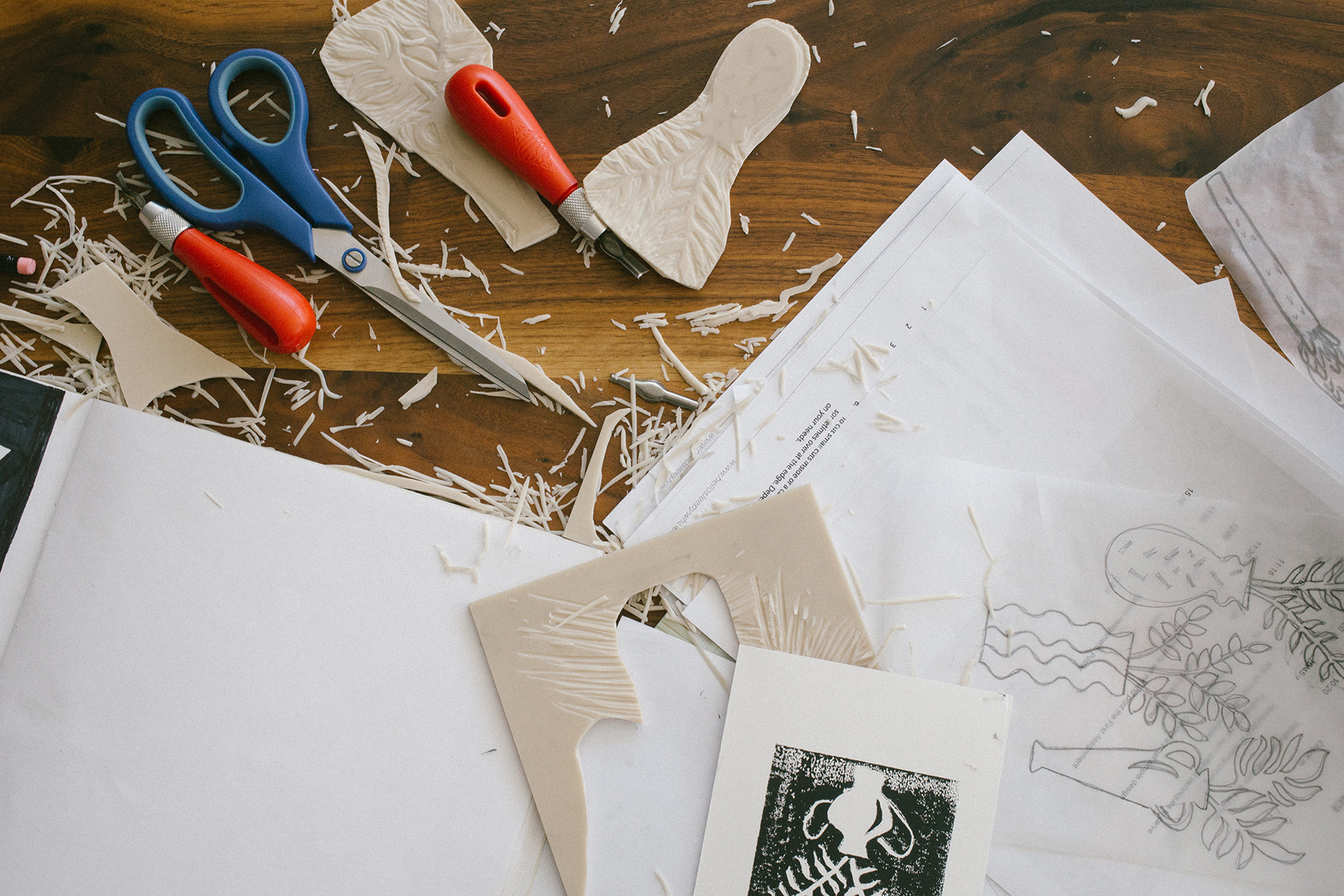 how to create your own stamp
Stamp carving is a wonderful hobby! It's easy, fun, and relaxing. There is something really special about creating your own stamp.
In this class, you'll learn to carve two heart stamps that can be used together and separately. Once you know how to carve this simple shape, there is no limit to what you can create on your own!