Goodhart Photography is a proud supporter of Dando Amor, a non-profit charity dedicated to blessing the lives of children around the world. Founded by two photographers (the amazing Travis Gugelman and Lori Nordstrom), Dando Amor supports orphanages in Ecuador (including one they opened themselves) and Burkino-Faso in Africa.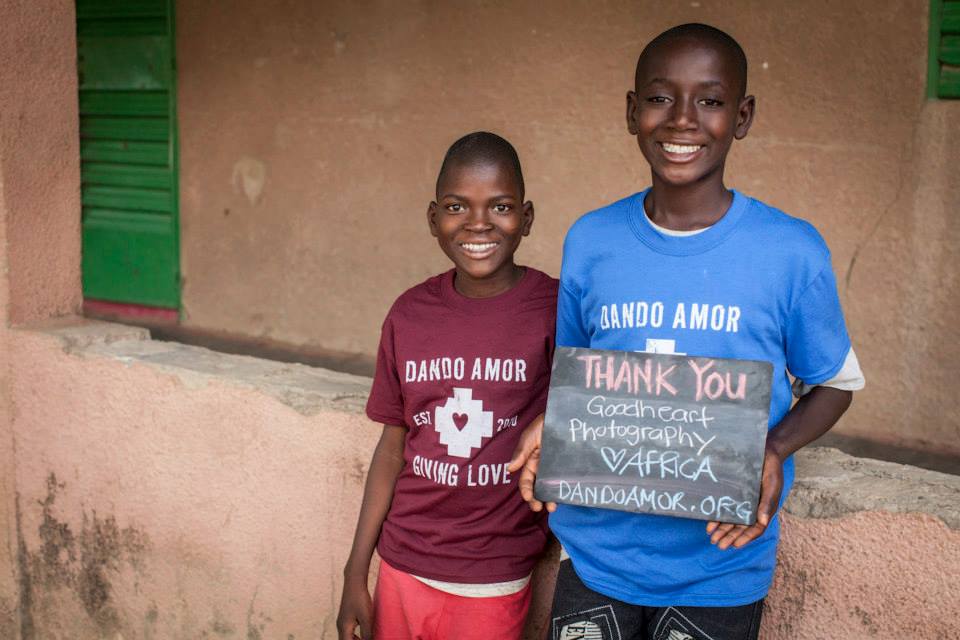 A beautiful picture taken by Travis Gugelman of two beautiful children.
In addition, Dando Amor runs a shoe drive every year to collect shoes for orphans to wear, as well as for the orphans to sort, repair, and distribute to others in need within their communities. Goodhart Photography was thrilled to collect over 700 pairs of shoes for Dando Amor and thanks you for your support. Next year, Goodhart Photography hopes to collect 5,000 pairs of shoes!!
In addition, Goodhart Photography loves to support local charities and non-profits. Some of the organizations we've supported over the years include:
Lowes Island Elementary School
Seneca Ridge Middle School
Dominion High School
Herndon High School Boosters
Broad Run High School (DECA)
Our Lady Of Hope Catholic Church (School)
St. Thomas a' Beckett Catholic Church (Work Camp)
Compass Classes
First Book (KPMG)
The Arc Northern Virginia (Dulles Rotary Club)
Still Brave
The Good Shepherd Alliance (Belmont Ladies Club)
Are you interested in a donation for a local nonprofit?